If you are looking forward for a marvelous education tour, don't fail to notice the opportunities to learn a Japanese Language in Japan. This Asian country has a marvelous culture and tradition between its candid exchange and stylish custom of Japanese manners.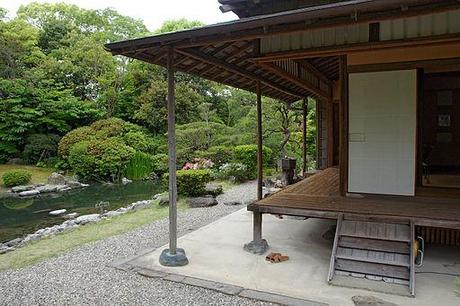 Old Toshima House, Yanagawa, Fukuoka prefecture, Japan
That's why to make your learning achievable learn on holiday that is much more fulfilling, and, although the best known place  is Tokyo, we have another suggested destination in Japan: Fukuoka City.  Tokyo is the heart City of Japan, acknowledged as one of the world's most electrifying metropolis. You will absolutely never regret to be fuel-injected with excitement to your senses. But if you will to have a real Japanese experience, exciting but calm, traditional but modern, Fukuoka City is the place to be.
In 2012 it was ranked as the 12th of the world's most livable cities. Reasons?  Fukuoka is a dynamic city, with modern urban facilities and ancient places to visit, with a high level of living and a wide range of cultural attractions, set in a coastal environment and surrounded by green spaces. Besides, Fukuoka is not as seismically active as many other parts of Japan and has a subtropical climate that provides mild winters.
According to a study, most of the reasons why learning a language course is unsuccessful to produce good outcome is because there is no touching and exciting correlation to the course material. Therefore, going abroad is the most recommended to learn a Japanese language.
You will surely see how the process of the learning becomes even more interesting. In Fukuoka, you will certainly make new circle of friends, and maybe some are Japanese young people with the same interest as you. Then, in such a way, you will seize great opportunities from diverse point of view.
To learn Japanese in Fukuoka is an amazing endeavor to do. The emotions involve such as excitement and enjoyment will sustain the encouragement that supposed to be a learner always has to ponder so that he or she will complete the language program successfully.