This post is a part of The Great Canadian Blog Bash 2012 in celebration of Canada Day 2012.  TGCBB celebrates everything Canadian and celebrates all the accomplishments of Canada and Canadians, including the strong Canadian entrepreneurial spirit.  In that light, I've chosen to represent two different all Canadian companies during this event – one being Martin's Marvelous Naturals.

When I first heard about Martin's Marvelous Naturals I was astounded by the gluten free options they have in their arsenal.  This small company out of Vancouver truly is a gluten free chica's dream come true.

I'm a snacker and a love of cookies – a true cookie monster (no wonder he was my favorite when I was small!), so when I went gluten-free I was in search of gluten free cookies I could actually eat without compromising my health.  I was extremely excited to find that Martin's Marvelous Naturals make only gluten free snackies -almost perfect for me.  The only problem is that I'm a gluten-free chick who happens to be allergic to oats as well – including oats that are guaranteed to be free from cross-contamination.
So, although I've never been able to actually taste their products, I've heard such positive things and have gotten close to the company.  I'm 100% sure that they are dedicated to a gluten-free way of life and they work towards educating the masses about the gluten-free lifestyle.  Therefore, they were one of the first companies that came to mind when I was trying to find an all Canadian company to represent for The Great Canadian Blog Bash 2012.  That being said, I'll let the founder of the company, Kalpna, tell you more about the company, their product and where the company is striving towards.
**********************************************************************
 1) Why did you company see the need to create Martin's Marvellous Naturals?
We had introduced North America's first frozen organic baby food in 2005, and parents were asking us when we would introduce products for them!  Our goal with this line was to make products that are gluten free but taste like conventional high end products.  The Martin's Marvelous product line is created with the same principles as the baby food we used to make – we source locally, all ingredients are non-GMO, and we make 'real' food – no xanthum gum, no starches, no micro-crystalline cellulose, just real ingredients.
2) Is your production line 100% gluten free?  Why is this important?
It is just about impossible to make gluten free products on the same production line, or in a 'corner' of a facility where conventional gluten containing products are being handled.  To use a slightly crass analogy, it would be akin to having peeing and non-peeing sections in a pool.  I used to be a health inspector and I know the risk of cross-contamination is very high.
3) Have you ensured that your suppliers are also gluten free?
Yes
4) What other allergens does Martin's Marvelous Naturals keep in mind when producing their recipes?
The 'forbidden' ones are peanuts, tree nuts, wheat, soy, eggs, sesame, fish and shellfish.  We also don't make anything with poultry or meat.
5) Where do you sell your product?  Are you available out of Canada?
Our products are now available across Canada, in the Pacific Northwest, on amazon.com, Dubai, Abu Dhabi, and Bahrain.  We are also finalizing details for another international destination – more on that soon

6) What was the first product you ever made?  How did you know it was time to expand?
We started off with the Crisps and the Granola, and then we added complementary products based on customer feedback.  The newest additions to our product-line are Martin's Marvelous Cookies, and Martin's Marvelous Fig Salami.
7) What is your best selling product?
By far, the Crisps outsell the other products.  We've been told told they are the best tasting Crisps on the market

8) What are your personal favourites from Martin's Marvellous Naturals?
My personal favorites are the Rosemary Lavender Crisps (I love these with an extra sharp cheddar and a slice of our Apricot and Chocolate Fig Salami).  Other favorites are the Sunflower Seed Raisin Granola (I have this for breakfast with vanilla yogurt, mangoes and strawberries), and another favorite is our new Refuel Cookies (these are loaded with pure oats, sunflower seeds, cranberries, flax seeds, and fair trade chocolate chips – I love them for a mid-afternoon snack)
9) If you had to describe the goal of Martin's Marvellous Naturals' in one paragraph, what would it be?
We have a triple bottom-line approach to how we run our business:
A. People
– we pay a living wage, not a minimum wage, and we use fair trade ingredients where we can
B. Planet
– we source locally, we use non-GMO ingredients, and we use organic ingredients where we can
C. Profit
– we aim to be profitable Our goal is to continue making marvelous products, while improving on each of the above.
10) What do you hope for the future of Martin's Marvelous Naturals?
To continue making the best tasting gluten free products!
11) Are there any new products soon to be available to the market?  How can we learn about this?
We now have ten products so I think it's probably going to be a year or two before we launch  any new products
***********************************************************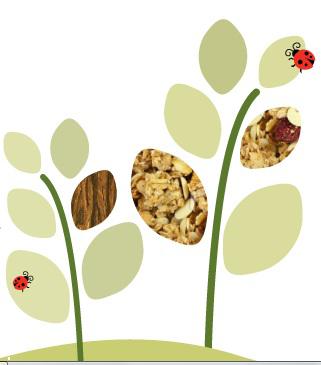 So, as you can see, Martin's Marvelous Naturals is a spectacular, all-Canadian company that offers quality products to the gluten-free community. They are also really generous and have offered to giveaway three triple packs of the new cookie flavours (one of each flavour) to one of you lucky Canadian readers – all you have to do is enter the rafflecopter below.  The giveaway opens 0n June 25th, 2012 and ends on July 1st, 2012 and is a part of The Great Canadian Blog Bash.
a Rafflecopter giveaway