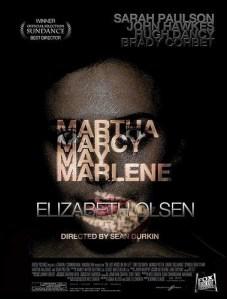 Photo Courtesy: dreadcentral.com
Last evening I had the pleasure of attending a screening of "Martha Marcy May Marlene." The film starred Elizabeth Olsen (Lil Olsen!) and Sarah Paulson.
If you haven't heard of this film, I will happily give you a brief summary:
Elizabeth Olsen plays Martha, a young woman who has fled from a cult that she has been living with for the past two years. Martha has finally had enough, flees and calls her sister to come pick her up.
The rest of the film is dedicated to Martha trying to live a normal life with her sister and her brother-in-law, but reliving/dealing/coping with the life-altering memories of cult life.
It's one of those movies that travels back and forth in time. Normally I would be confuzzled, but the film does it perfectly!
Elizabeth Olsen is getting rave reviews…as she should. Lil Olsen is even getting some Oscar buzz. I'm willing to give her my vote right now! I think she really shines in this film…shines so bright it has been reported that Mary Kate & Ashley are jelly bellys. 0o0o0 burn!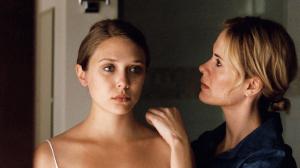 Photo Courtesy: hollywoodreporter.com
Pretty soon, Elizabeth's name won't have to be prefaced with "Mary Kate ad Ashley's little sister." Lil Olsen is making moves.
By moves…I mean Elizabeth already has five movies coming down the pike! I'm making a decision…decision made: get used to Elizabeth, she will be around for quite some time!
BTW! One thing I learned from this movie…never EVER join a cult.