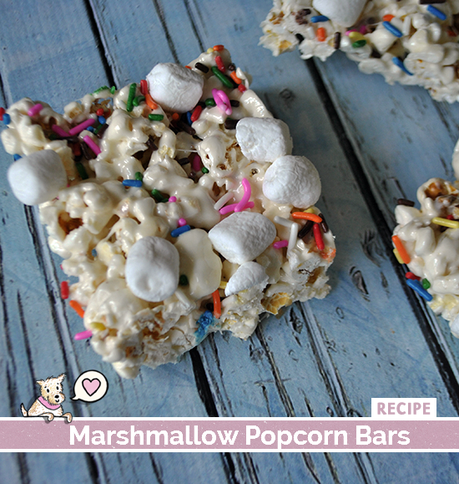 I'm back from my mini-vacation and feel so rejuvenated! As much as I like West Virginia, I sometimes get in a bit of a rut missing my friends in Michigan and Chicago. Lately I've really been missing the city. This past weekend we visited a place called Blue Hole with some friends (thanks Jenna!) and then Ben and I stayed at Stonewall Resort and I feel like my homesickness has faded a little bit. West Virginia is gorgeous and swimming at Blue Hole was such a neat experience that I feel like I like it here even more now!
I had a couple friends over last night to catch up and chat and be girls. I made 3 pitchers of sangria and some of the girls offered to bring snacks. I wanted to make something to share and just getting back from a weekend away, I wanted something easy to make. These little Marshmallow Popcorn Bars were so easy to whip up and they are so cute! Perfect for an impromptu girls' night.
Marshmallow Popcorn Bars:
6 cups popped popcorn
10 oz. bag marshmallows
2 Tablespoons unsalted butter (+ a little extra for the popcorn if you're popping your own)
1 teaspoon vanilla extract
Extra marshmallows for decorating – optional
Sprinkles – optional
You'll need 6 cups of popped popcorn. I used this popcorn popper from Sur La Table that my friend Melia got me for Christmas and it worked like magic!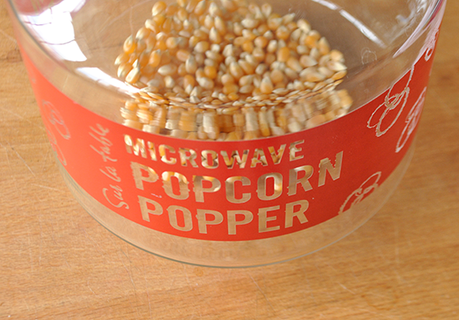 You can use unpopped kernels and just microwave them with the amount of butter you want. I added a little bit of salt after it was popped, too.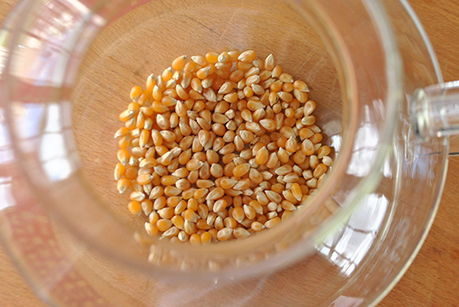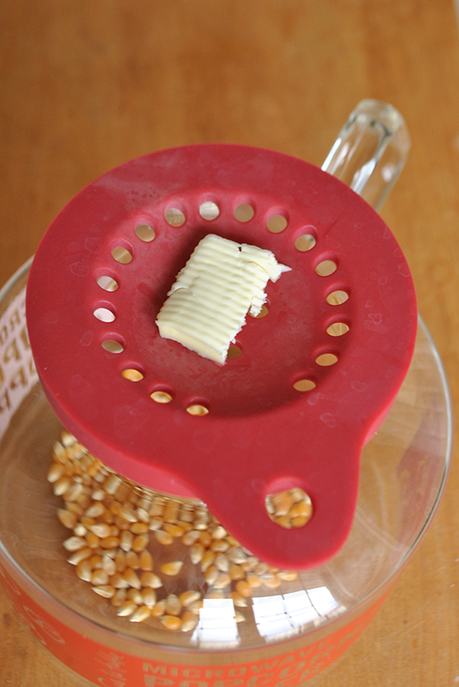 In a big pot, you'll want to melt your butter and then add your bag of marshmallows. I use mini because I like how they melt, but you can use the big ones too.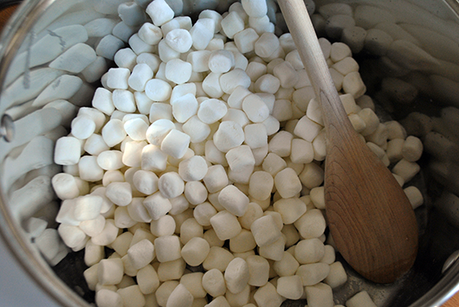 While you marshmallows are getting all melty, you can butter a 9×13 baking dish.
Once it's all melted together, add your vanilla and stir to combine.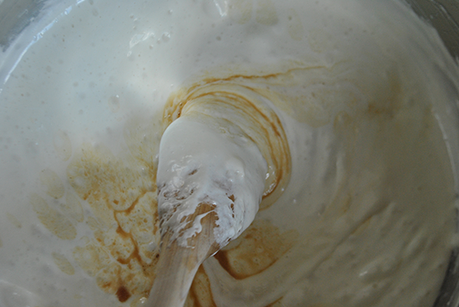 Next, stir in your popcorn. Make sure there are no kernels and only the fluffy, popped stuff. It may take a while to combine, and some of the popcorn will get smashed, but that's fine. Just make sure your popcorn is coated.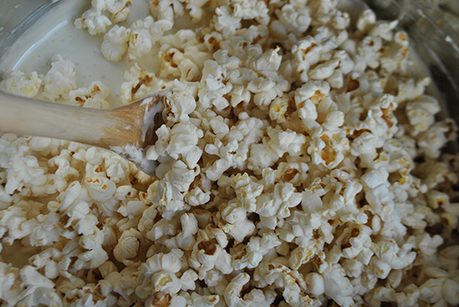 Turn out the popcorn mixture into your buttered baking dish. Use your hands (I sprayed mine with a little Pam to do this) to press it into a flat layer.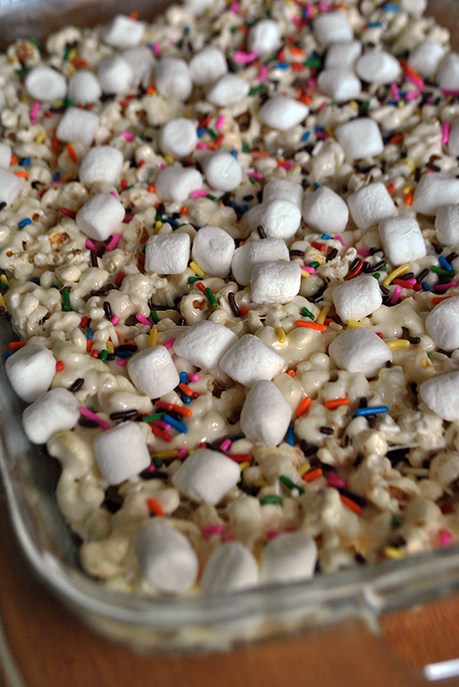 Top everything off with a few extra mini marshmallows and some sprinkles and then let it cool. Cut into squares and serve!