The last Marshmallow Biscuit that I done was really addictive.  So today I shall attempt another flavor.
Now, let's enjoy this Marshmallow Biscuit 雪Q餅 (2).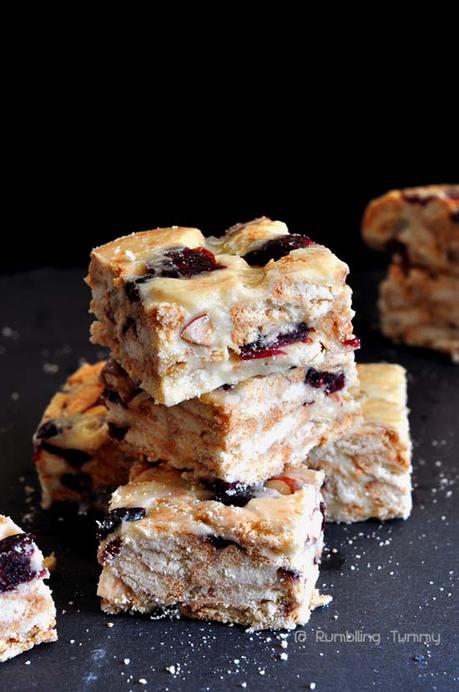 What you need:
60g unsalted butter200g marshmallow, cut small50g milk powder200g marie biscuit, chopped roughly60g dried fruits80g almond, toasted and chopped roughly
Method:
In a non stick pan, melt butter and marshmallow.
Add in milk powder and stir to combine.  Remove from heat.
Add in biscuit, nuts and fruits.  Stir thoroughly and quickly to ensure all is blended well.
Pour onto silicone mat and quickly work into a rectangle with ½" thick.
Cut with a chopper into bite size once cool completely.
Enjoy!


If you have enjoyed this post by Rumbling Tummy, be sure to follow her on Facebook, Instagram, Pinterest, Twitter and Google+ .