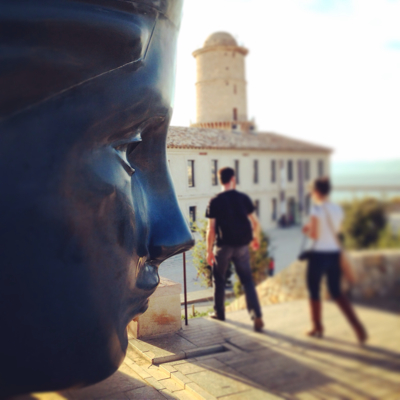 Marseille the many faces it has...
Marseille. Whoever talks about it? It has been the diamond in the rough, the city that few mention to go to. On the same blue Mediterranean as Monaco, Cannes and Nice without the fanfare or glitz. Marseille with its "bad boy" reputation and community that says, "Let everyone think we are not as good. What do we care? Let's keep Marseille to ourselves." And it has. 
Marseille the city that is talked about about in shadows. Marseille the melting pot that rarely takes credit for the melting, nor the flavor. Marseille that allows you to be who you are and accepts you without having to have, le, or la, or de or chateau in your name.
But I have to say you are missing something if you do not come and see for yourself what Marseille has to offer.
Marseille snakes long and narrow along the coast with the foothills a stone's throw away. It is a city with space, with green, with blue, with golden sunsets.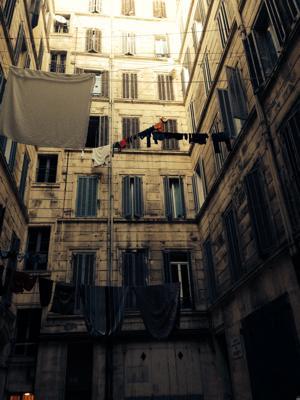 Inner courtyards that speak of movie sets, another era, and with so much flavor who needs salt or pastis?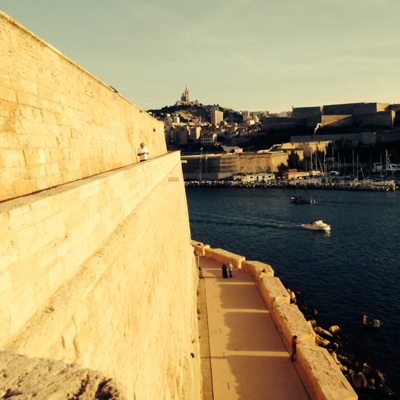 Freedom to explore for hours without having to pay a dime. Beautiful vistas, and history and space... in the second largest city in France.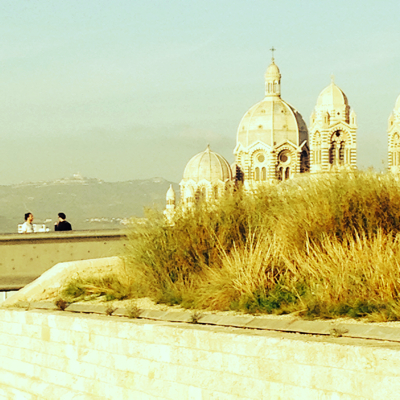 La Major Cathedral
"Of rare beauty, The Major has an attractive style of Romano-Byzantine inspiration. New Cathedral of St. Mary Major erected on the ruins of the old cathedral of La Major is one of the largest cathedrals in France, its dimensions rival the cathedrals of St. Peter's in Rome: it measures 142 feet long, the dome Central peaks at 70 meters when the nave is 20 meters. It enjoys an exceptional location. At the water's edge, the view of a deep blue stretches to the horizon.Historic monument in 1906, The Major hosts within it, Lazarus of Bethany, the first bishop of Marseille, a saint, a faithful friend of Jesus, who watches over the Cathedral, from atop his throne." text source l'Occitane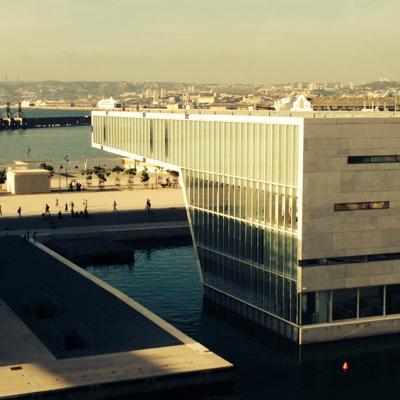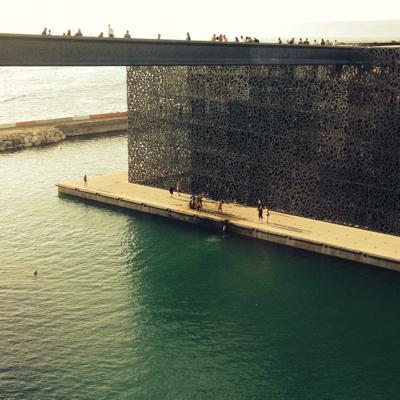 If for reason and one reason only come see the Mucem.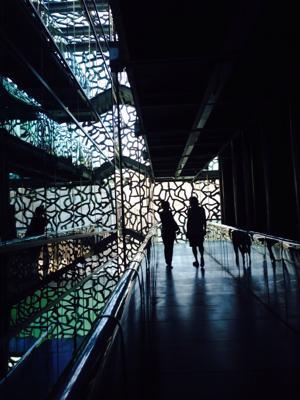 Mucem
Concrete lace structure with ever changing light, the tango between the sea and sun.
 A Sunday afternoon in Marseille spent with these two.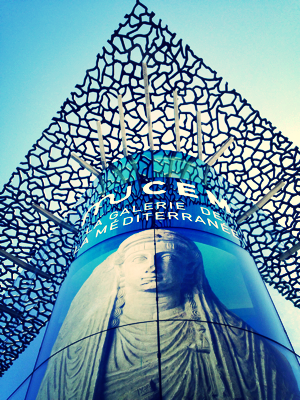 Mucem
 Along the century old wall of St Jean's Fort.
An aromatic garden, early stages, yet the perfume was as intoxicating as any Provencal countryside. I couldn't get over how fragrant it was considering we were in the city. 
Thyme, basil, lavender, sage, rosemary, oregano, olive, hazelnut, fennel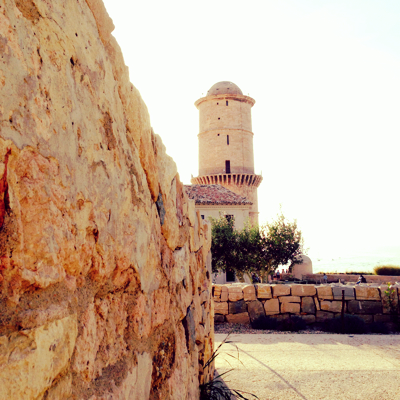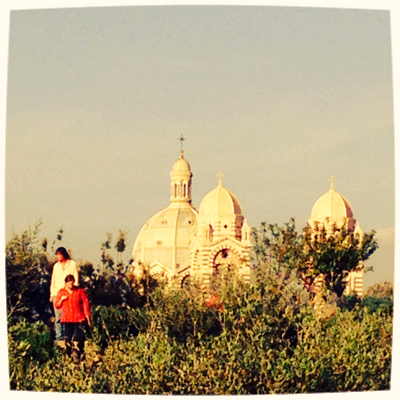 Following the links below (click on them) to find out more:
Where to go, what to do, What to buy, How to have fun, Where to stay in Marseille:
Marseille the once diamond in the rough....
St. Jean Fort.
Hip in the know places to stay in Marseille...
Food? Not only fish... Marseille where to eat?
Two rooms only Loft Hotel... 
Music... Les Docks du Sud
That cool place by the water... Marseille.
St Laurent 
The in the know bar for the view, where to be and jazz.
La Major Cathedrale
What's to do in Marseille?
One site in Marseille with all you need to know
Art, Circus, theatre, avant garde... the best Marseille culture Belle Mai
Mole Cooking Classes on the Water
Bird's eye view of the jewel by the sea
Fish Soup
Bouillabaisse Marseille is the place!
Why visit Churches in Marseille?
Bleu Evasion, private boat tours Marseille
La Corniche must do on an electric bike tours follow me!
Restaurants:
Chez Aldo
Chez  Etienne
O'Bidul
L'Epuisette
At end of the world, out by the calanques in Marseille restaurant.
Shopping Le Terrace du Port 
That is enough to keep you busy for awhile don't you think?