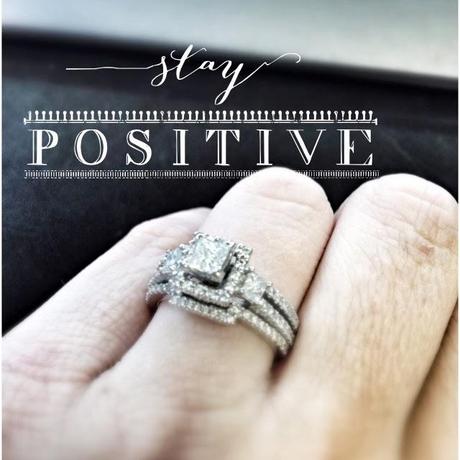 Marriage:
Wikipedia states -A socially or ritually recognized union or legal contract between spouses that establishes rights and obligations between them, between them and their children, and between them and their in-laws.
- Source
What does it take?
-The Bible offers a wonderful description of what the term "marriage" involves in  I Corinthians 13:4-7.
4 Love is patient, love is kind. It does not envy, it does not boast, it is not proud. 5 It does not dishonor others, it is not self-seeking, it is not easily angered, it keeps no record of wrongs. 6 Love does not delight in evil but rejoices with the truth. 7 It always protects, always trusts, always hopes, always perseveres.
How is my marriage different?
-Brian and I were married a few months ago, so my opinions are marriage will be seen as "new" to some. However, I don't feel that way.  Brian and I share old souls.  The kind of love that we knew within the first month would turn into something long-term.  I firmly believe I knew the night I met him that he would be the man I would marry.  I'm thankful God saw him as a fit for me.  
Brian and I came from hurtful past relationships.  We knew the value we found in each other in the beginning.  We also knew we had to keep the love alive.  We have done just that.  
We go to movies.
We wrestle in the bed like kids.
We pinch each other.
I tickle him every chance I get.
He still calls me baby, even when it's over nothing.
He smiles at me and melts my heart.
I get up every morning just to fix his coffee.
He lets me have my way, most the time.
We make it work.
We have God in our hearts.
We know He makes it work.
So, is my marriage different?  Well, in a sense, yes.  We love each other and we love God.  Those two combined can't ever steer you wrong.
Does he care that I blog?
Surprisingly, a lot of people think Brian would not like this little space of mine.  But he loves it.  He keeps me on track with reminders that I need a new post or what he does/doesn't like.  I honestly think he learned a lot about me during our dating via this little ole blog.
Yes, I show some of our private moments.  I share our fears.  But I also share our love and what it takes to really make it in this world. 
So does blogging and being a wife mix?
Yes, hands down.
I'm happy.  I'm married.  I AM a blogger.