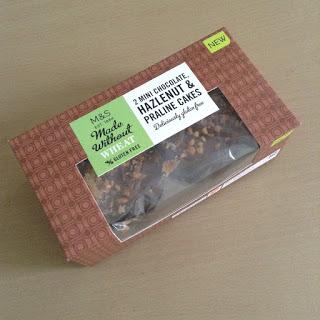 I'm always on the lookout for new gluten free treats, and luckily M&S have just launched a boatload...such as Made Without Wheat Cheesecake, Trifle, Apple Pie, Rhubarb Crumble and more, and as it's currently Coeliac Awareness week (click here for a list of the 11 Best Gluten Free Foods from The Independent), I thought this would be the perfect time to review some of them!
Today's treats are these Made Without Wheat Chocolate Hazelnut & Praline cakes. For £3.50 you get two mini chocolate cakes, with a fudgey praline ganache, topped with chopped hazelnuts and caramel, and a salted caramel center.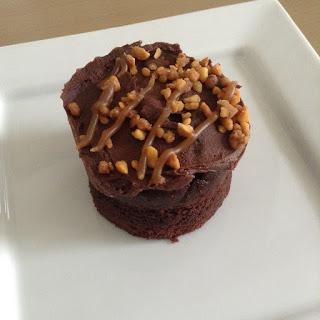 Opening the pack I have to say the cakes looked lovely, very presentable and they had a welcoming chocolatey aroma.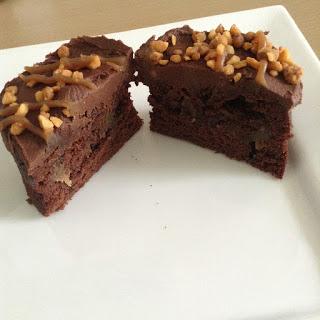 I cut one in half, expecting the salted caramel center to ooze out, but alas it wasn't to be. I was a bit surprised really! Still I didn't let that stop me from promptly taking a bite...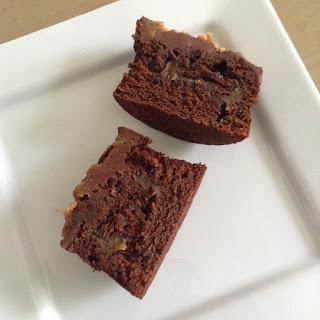 The cake is lovely and moist, and very chocolatey. The ganache topping brings a lovely fudgey praline flavor that's very indulgent, and the chopped hazelnuts and caramel sauce further enhance the taste. As for the salted caramel centre? Well, it got a bit lost in the squidginess of the cake to be honest. What I could taste of it was nice, but I wish there'd been more.
Overall, these are some pretty scrummy gluten-free cakes from M&S. However I'd love to see a gluten-free cake that is focused on just salted caramel, since it's such a delicious flavor in its own right. Pleeeeeease M&S?!
Stay tuned for more M&S Made Without Wheat reviews...


8 out of 10.