I always make it a point to visit the local markets in any place where ever I stay .The Markets throws light on the culture and the habits of a common man in the town.When I was Backpacking in SE Asia I visited the famous Gold Fish Market of Hongkong.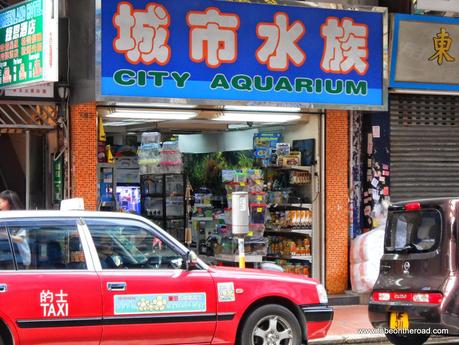 The Gold Fish Market is situated at Tang Cho Street and I took the MTR and got down in Prince Edwards Station.It is at walking distance once you exit from B2.As I walked down I can see many shops selling Gold Fish.Not only they see fish but also exotic species like Tortoise,Snakes,Lizards,Turtles,Spiders,Crabs,Cats,
Dogs and it is a heaven for underhand dealings on endangered species.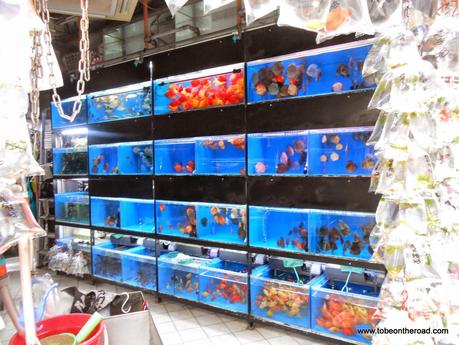 The Gold Fish are packed in plastic bags for easy handling.The prices are written on the plastic bags and one can bargain and can get a good deal.When at night if one looks at the street it will be like mini aquariums daunting the street with colourful lights and humming noise of the air purifier in each of the tanks.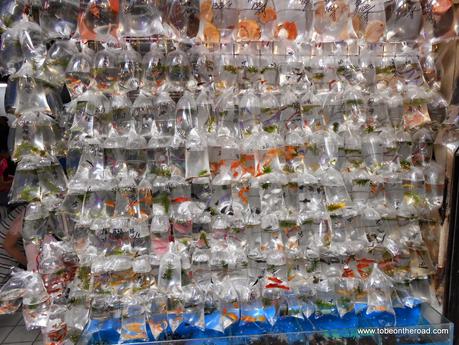 .As I move down further I can see shops selling aquatic plants,fish tanks,pebbles,stones,equipment,liquid fertilizers, substracts and a sample aquarium itself.This street between Mongkok and Nullah streets.Normally these owners do not like pictures being taken by tourists and they stare at them as if they will kill you.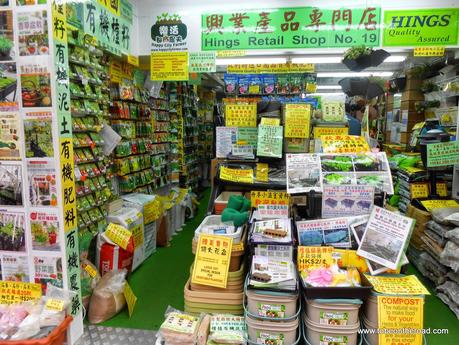 You name anything connected with an aquarist that thing is available here.People come in crowd select their choice of fish pay the price and walk happily out.But most Hongkongers do not own a big palatial place to raise these type of fishes but are generally satisfied with a glass pot filled with Gold fish in their main drawing room.They believe that Gold fish brings happiness and peace to their home.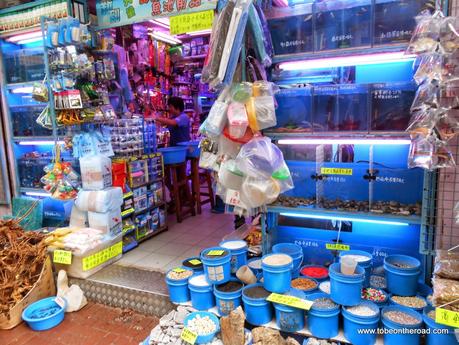 So the place will be overcrowded on weekends and holidays.It is very easy to choose your fish as the prices have been written over the plastic bags.Once you take the bad the owner drains the water and fills with fresh one and gives you the tips to keep the fish live for long at home.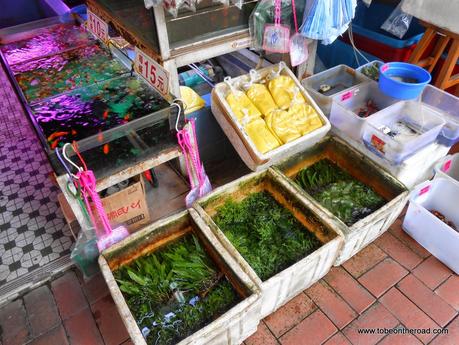 What about you ? Interested in having a Gold fish at your Home?
This blog post is the copyright of http://tobeontheroad.blogspot.com. Reproduction in part or full of this blog post is strictly prohibited.All copy rights are reserved.When you happen to view this blog post in other sites please bring it to the notice of CHANDRAS @
[email protected]
efforts will be greately appreciated.As always ,all opinions expressed here are entirely my own.