Mark Elliot Zuckerberg was born in a well-educated family of New York on May 14, 1984. His father Edward; a dentist and his mother Karen; a psychiatrist gave birth to three more children other than Mark; Randi, Donna and Arielle.
His interest in computers was developed at an early age. Using Atari BASIC he created a messaging program, which he called "Zucknet", when he was only 12 years old.
This program was used by his father in his dental office so that the receptionist let him know about any new patient without having to yell across the room.
He also created many games with his friends, he has a bunch of friends who used to draw stuffs and he would build a game out of it.
His parents hired a private computer tutor for Mark to keep up with his interests in computers. Although the tutor later told reporters that he had a hard time to stay ahead of Mark.
He became the captain of the school's fencing team; he also excelled in literature as he earned a diploma in Classics. But nothing fascinated him more than computers and he continued to develop new programs.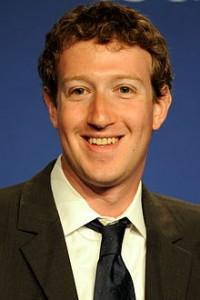 He was only in High School, when he created "Synapse"; an earlier version of the music software Pandora. Companies including Microsoft and AOL were interested in buying the software and hiring the teenager, Mark before graduation but he declined the offers.
After graduating from high school, Mark enrolled at Harvard University. In only his 2nd year at Harvard, he was a reputed software developer on campus. It was the time, when he created "CourseMatch"; a program to help students to choose classes according to the course selections of other users. After a while, he invented "Facemash" whose functioning was to compare the pictures of any two students on campus and allowed users to vote for the one looking more attractive. It was a wildly popular program, before being shut down by the school administration.
Based on his reputation as a developer, three students from Harvard; Divya Narendra and Twins Cameron and Tyler Winklevoss reached him to hire him for developing a social networking site called Harvard Connection. Zuckerberg agreed to help, but later on dropped out as to work on his own social networking site with his friends Eduardo Saverin, Chris Hughes and Dustin Moskovitz.
The four of them made this site that allowed people to create their own profiles, upload pictures and communicate with other users. It was first called "The Facebook". After his sophomore year, he decided to drop out of college to work on Facebook full time. The company thus moved to Palo Alto, California and by the end of 2004, Facebook had registered 1 million users.
In 2005, Facebook was open only to the Ivy League students, but later on it granted access to high schools, other colleges and International Schools. So, by the end of 2005, its registration crossed more than 5.5 million users.
Companies including MTV Networks and Yahoo offered interests to buy Facebook but Zuckerberg turned down all such offers.
In 2010, David Fincher made the film "The Social Network" based on the life of Mark Zuckerberg, played by Jesse Eisenberg. Although the film won the Golden Globe Award for Best Motion Picture Drama and received 8 Academy Award nominations, Zuckerberg showed objection strongly to the film's narration and told that many of the details were inaccurate.
Facebook and Zuckerberg continued to succeed. He was named Person of the Year for Time Magazine in 2010. Forbes ranked him at 35, ahead of Apple CEO Steve Jobs on its "400" list.
His current worth is $ 13.3 Billion. In December 2010, he signed the "Giving Pledge" promising to donate no less than 50 percent of his wealth to charity in his life time. Among others who signed the Giving Pledge are Bill Gates, Warren Buffett and George Lucas.