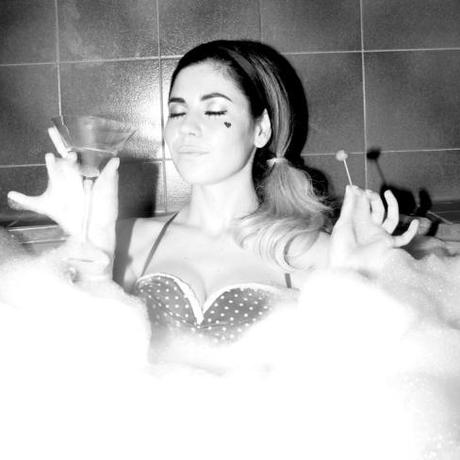 When you forget how to be a heartbreaker, Marina and the Diamonds is there to pick you back up, one martini at a time.
[Image from http://www.josepvinaixa.com%5D
The track serves as part eight of the Electra Heart video journey.
Marina Diamandis, known as Marina and the Diamonds, took to Twitter this Valentine's Day to reveal a special treat for her fans.
"Today is the birthday of Electra Heart & she has a Valentine gift for you…" tweeted Diamandis before revealing her new track "E.V.O.L."
Produced by Liam Howe, "E.V.O.L" puts a spin on your typical V-Day playlist.
"It only takes two lonely people to f*ck up and make it evil/ it only takes a drop of evil, to f*ck up two beautiful people," Diamandis croons.
This isn't your standard love song: it's better. "E.V.O.L." captures the angst and the uncertainty most ballads disregard, all the while capturing her sardonic attitude.
The line "candy is dandy, but liquor is quicker/ every kiss you give me makes me sicker," reeks of childhood innocence colliding into adult heartbreak.
The song is available for free download here until midnight. In the meantime, you can stream track below.