My last post covering our European backpacking trip featured Versaille - a palace that took opulence to new heights.  The palace itself had beautiful details, which you can see in my post, Gorgeous Versailles, a look at the beautiful details , but I actually enjoyed Hameau de la Reine, The Queen's Hamlet, a lot more.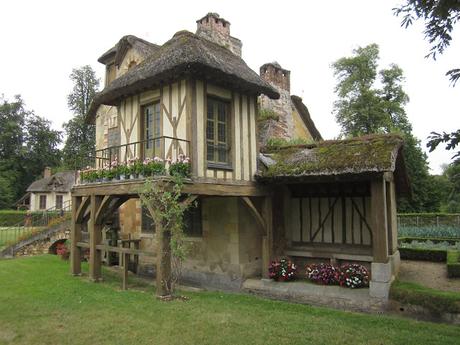 A quick synopsis of the Queen's rustic retreat -
"It served as a private meeting place for the Queen and her closest friends, a place of leisure. Designed by the Queen's favoured architect, Richard Mique and with the help of the painter Hubert Robert, it contained a meadowland with lakes and streams, a classical Temple of Love on an island with fragrant shrubs and flowers, an octagonal belvedere, with a neighbouring grotto and cascade. There are also various buildings in a rustic or vernacular style, inspired by Norman or Flemish design, situated around an irregular pond fed by a stream that turned the mill wheel.[1] The building scheme included a farmhouse, (the farm was to produce milk and eggs for the queen), a dairy, a dovecote, a boudoir, a barn that was burned down during the French Revolution, a mill and a tower in the form of a lighthouse. Each building is decorated with a garden, an orchard or a flower garden. The largest and most famous of these houses is the "Queen's House" that is connected to the Billiard house by a wooden gallery, at the center of the village. A working farm was close to the idyllic, fantasy-like setting of the Queen's Hamlet." - via Wikipedia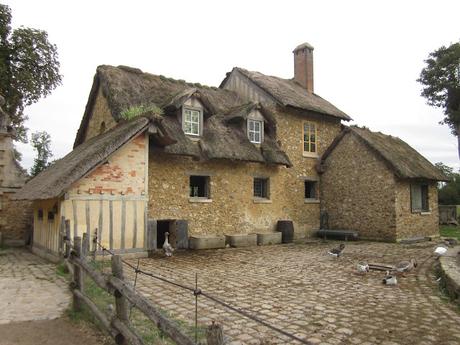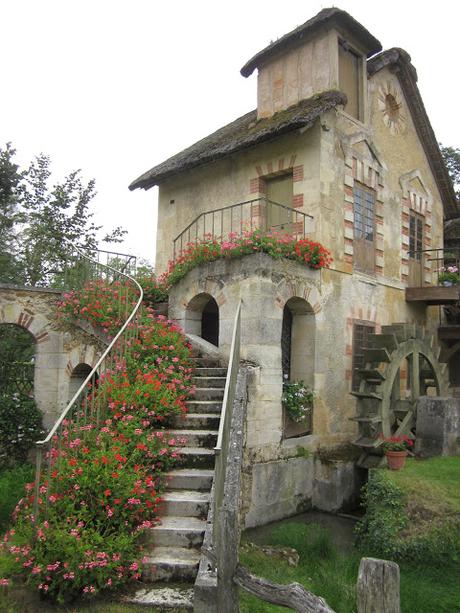 The mill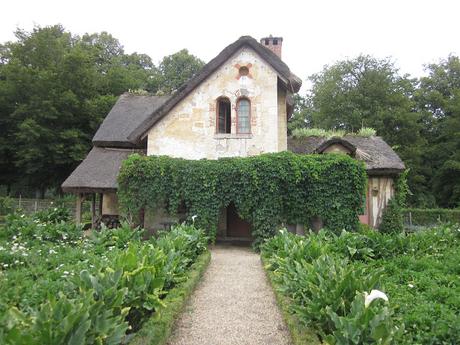 A cottage garden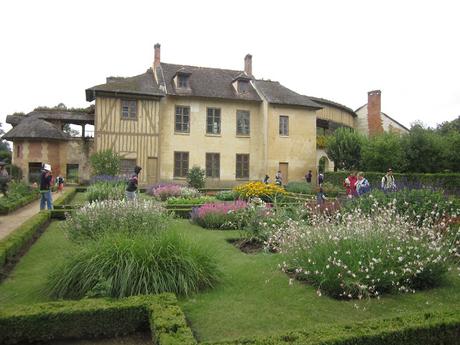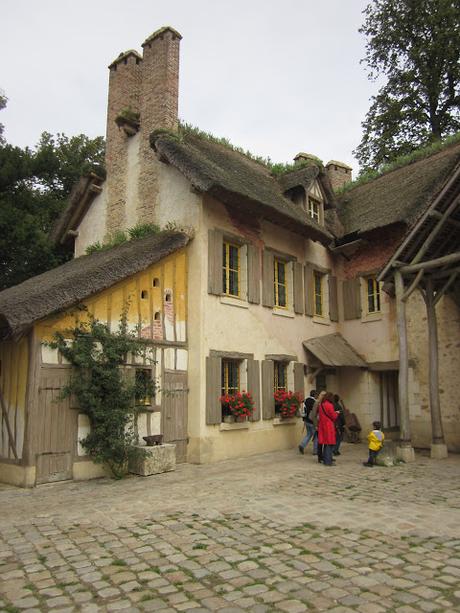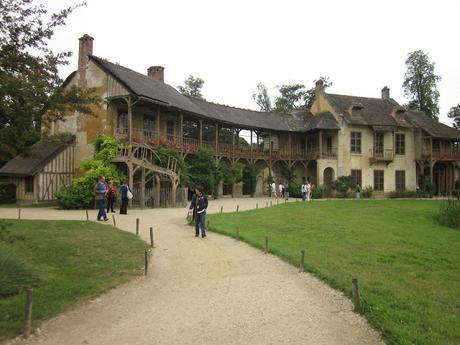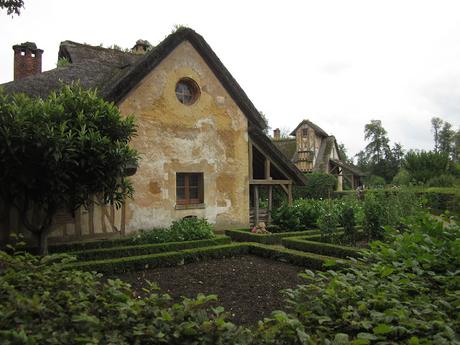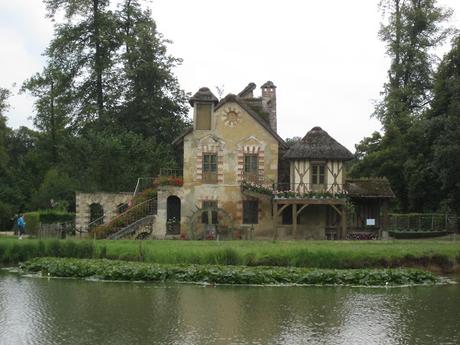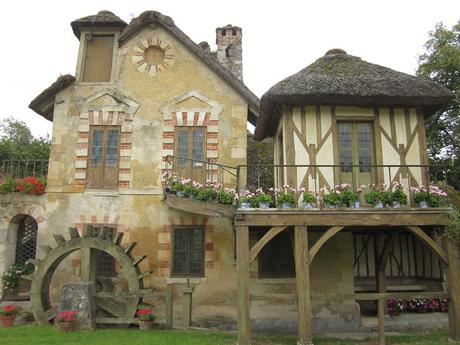 The mill and pond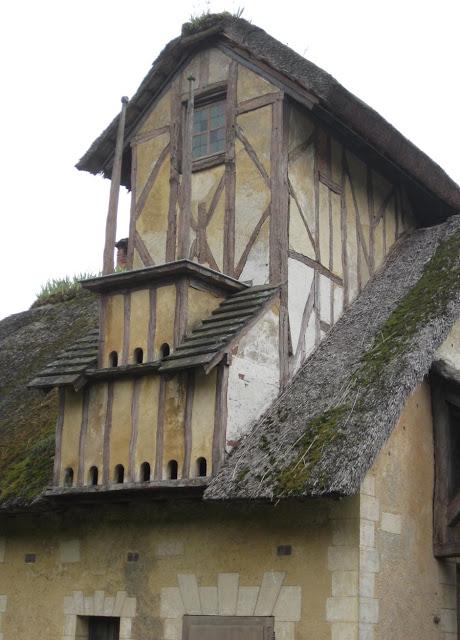 Dovecote and Guard House.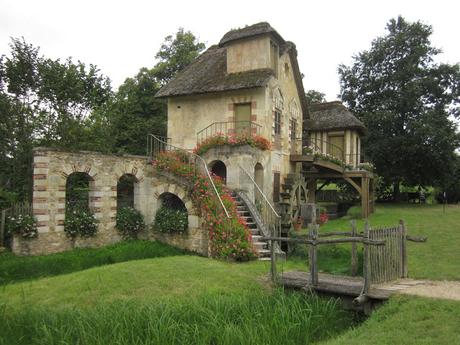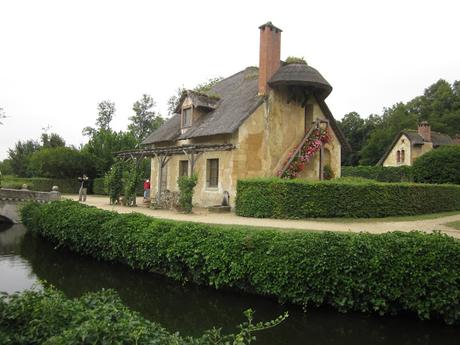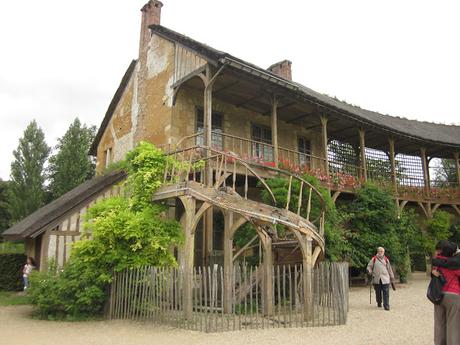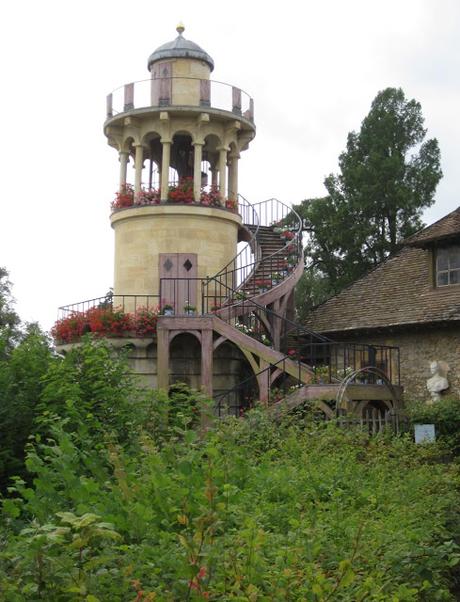 Marlborough Tower.
As cool as it was to see this little hamlet, there was something a bit "off" about it being as it sort of acted as a was for Marie to "play peasant."  What do you guys think?


Here's that list again of all my posts from our travels that I've posted -



Spain
•Introduction to my European backpacking trip and a list of places we visited


• 

Galicia - Baiona and Isle de Cies


• 

Galicia - the coast, some charming vineyards, and Pontevedra


• 

Santiago de Compostela and gorgeous hidden beaches


• 

Gorgeous mountain lakes of Picos de Europa


• 

Stunning mountains - Picos de Europa


• 

Bilbao and San Sebastian


• 

Beautiful Barcelona


• 

The amazing Sagrada Familia Cathedral in Barcelona


• 

Art Nouveau dream house by Gaudi in Barcelona

Italy


• 

Not to miss - the gorgeous rocky coast of Italy's Cinque Terre


• 

More from my summer traveling Europe - amazing Rome


• 

From my summer in Europe - amazing Pompeii


• 

Turquoise ocean and vineyards on cliffs - the amazingly stunning Amalfi coast


• 

My Summer in Europe: Pictures from lovely Florence, Italy


• 

Enchanting Siena


•

Venice


•

Lake Como, Italy
Switzerland


•

Jungfrau region, Switzerland, Part 1


•

Jungfrau region, Switzerland, Part 2
Germany


• 

One of my favorite cities from my European backpacking trips - Ulm, Germany


• 

Lake Constance


• 

Cute HOUSE Overload - the charming medieval homes of Germany's Romantic Road


• 

Regensburg, Germany, and Salzburg, Austria 
Austria


• 

Salzburg


• A charming lakeside village, 

Hallstatt


• 

Beautiful Vienna


• 

Kunst Haus Wien in Vienna
Hungary


• 

Budapest Part 1


• 

Budapest Part 2

Czech Republic


• 

Stunning Prague

Germany


• 

Berlin
Holland


• 

Amsterdam
Belgium
• Brussels
• Charming Bruges
France
• Paris Part 1


• 

Paris Part 2


• 

Beautiful Versaille