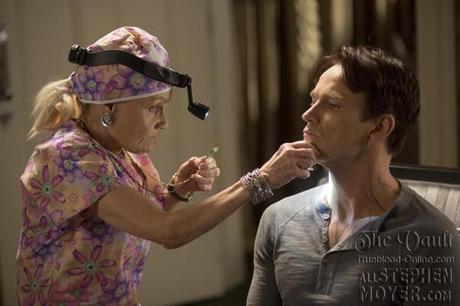 True Blood's Dr. Ludwig, Marcia DeRousse will be starring along with Kate Beckinsale and Gerald McRaney in the upcoming film,"The Disappointments Room".
Marcia will be playing the role of 'Ms. Judith" who runs both the public library and the local historical society.Chatty, and empathetic with an encyclopedic knowledge of her small town's dark history.
The plot is DANA (Beckinsale) and her husband DAVID move with their 7 year old son JEREMY to an isolated 19th Century mansion on the outskirts of a very small town in a rural area, and find that The Blacker House, uninhabited for many years, has at least one spectral occupant — and the presence of this particular undead spirit pushes all of Dana's neurotic buttons until her every nerve is screaming for release. The film is shooting on location in North Carolina.
Congratulations Marcia!
source: imdb.com