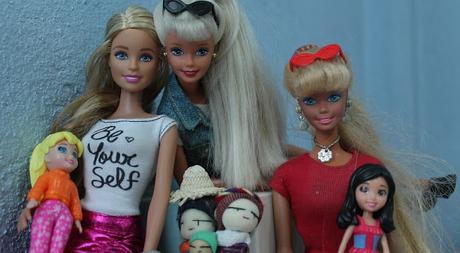 March 9th is...
Barbie's Birthday/Barbie Day (1959), National Panic Day/Hit the Panic Button Day, National Crabmeat Day, Bang-Clang Day, Joe Franklin Day (1926), National Get Over It Day, Amerigo Vespucci Day, Spring Forward Day, Jonquil Festival, False Teeth Day, National Meatball Day,Baron Bliss Day (Belize), 40 Saints Day, St. Catherine of Bologna's Day, Saint Frances of Rome Feast Day
MORE:
Genealogy Day/Descendants' Day, International Fanny Pack Day, National Urban Ballroom Dancing Day
PLUS -
interesting books to read and free printables, paper crafts, kid crafts, activities, and coloring pages.
Want more Holidays to celebrate? Click for our Index of Holiday Freebies
---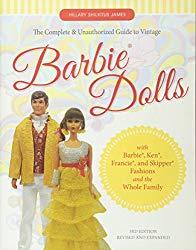 Barbie's Birthday/Barbie Day (1959)
-- Barbie was the creation of the late American businesswoman, Ruth Handler, who served as president of Mattel Inc. from its inception in 1945, when she founded the company with her husband, until 1975 when she resigned. The German doll called Bild Lilli was her inspiration. The first Barbie doll was unveiled to the toy industry during the New York Toy Fair on March 9, 1959. Handler named the doll after her daughter, Barbara Segal.
Source
Read: The Complete and Unauthorized Guide to Vintage Barbie® Dolls
-- A required resource for all Barbie® collectors, this completely revised and expanded edition features new images and updated prices, all in a handy, easy-to-carry-along format. Now over 1,200 beautiful color photos illustrate this complete listing of Barbie through her vintage years from 1959 to 1972, including her sister Skipper® and their friends, relations, and pets. Ken®, Midge®, Allan®, Francie®, Scooter®, and all the rest are here. Never before presented in such detail and with so many images, every picture shows all the pieces originally included with the fashion.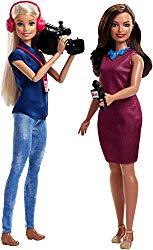 • Barbie Careers Dolls --
Explore news-related careers and be in front of or behind the camera with this TV new team set. The news anchor doll is ready to broadcast the latest news in a rose dress, matching shoes and a blue necklace; a microphone helps her report. The camerawoman doll can follow the story in a cool blue shirt, denim pants and brown boots; a camera, headset and press pass help her capture it all on film.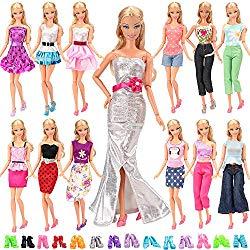 • Handmade Clothes Outfit for Barbie --
10 sets different clothes and 10 pairs of shoes satisfy your child's dressing fun. Children can dress up dolls according to their preferences which will enrich their imagination. Give these doll clothes for Children's Day, Birthday, Holiday and fun party favors to little girls and teens. Your kids will love them!
• Barbie Coloring and Activity Books
---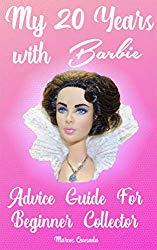 My 20 Years with Barbie:
Advice Guide for Beginner Collectors
Amazon Freebies:
•
Read Barbie ebooks for free
with a
Free Trial of Kindle Unlimited
•
Free Barbie apps
•
Free Barbie games
•
Listen to Barbie LPs with a Free Trial of Amazon Music Unlimited
•
Watch Barbie Videos for Free with a Free Trial of Amazon Prime
•
Listen to Barbie Audible books with Amazon Audible, and Get Two Free Audiobooks
•
Free Alexa Skills | Barbie
---
Free Printables, Coloring Pages, Activities and Crafts:
•
The Barbie Doll's Not-for-Kids Origins
•
Barbie coloring pages
•
Barbie: Coloring pages, Kids Crafts and Activities, Free Online Games
•
Barbie.knits for Barbie, fashion doll knitting patterns
•
Free Printable Barbie Birthday Card
• Barbie Wings Printable - Mother Natured
• 10 Free Barbie Sewing Patterns
• Barbie Word Search
•
Barbie Party Theme Printables, Invitations and Decorations
• Online Memory game for kids - Barbie
---
National Panic Day
- Hopefully, everything is going just swell in your life, and you have no need for this day. But, if problems and troubles are looming, try to hold off hitting the panic button until this day arrives. Don't worry. Don't fret. And, above all, don't panic. However, if ever there was a day to panic, today is that day. Run around all day in a panic, telling others you can't handle it anymore!
National Crabmeat Day
- A day dedicated to crab meat and all of the recipes it is related to, such as crab cakes and crab bisques. The Blue crab is a type of crab commonly used for the production of processed crab meat. The annual amount of blue crab harvested from the Chesapeake Bay makes up fifty percent of the total landings in Maryland's commercial fisheries.
Bang-Clang Day
- This day celebrates the Battle of Hampton Roads
(March 9, 1862)
, the first battle between armored ships, the Monitor and the Merrimac
(the Virginia)
.
Joe Franklin Day (1926)
- Joe Franklin
(born March 9, 1926)
started in radio when he was 17 years old, as a record librarian at a New York City's WNEW. Even then, he knew his oddball trivia, and the station soon gave him a 15-minute show dedicated to nostalgia about vaudeville. Franklin started in the new medium of television in 1950, pretty much inventing the talk show.
The Joe Franklin Show
was the longest-running talk show in TV when it ended in 1990, though it has since been eclipsed in longevity by
The Tonight Show
. Franklin says he did more than 28,000 episodes of the show, which works out to about 1.9 episodes per day over 40 years, so it must be the longest run for one show with one host.
National Get Over It Day
- Based on the idea everyone has SOMETHING to get over. It is the day to finally get over that ex-boyfriend or ex-girlfriend, those stressful school- or work-related issues, any fears, insecurities, embarrassing moments, bad relationships, etc. If you're not sure what YOU have to get over, just ask your friends what they're tired of hearing you complain about.