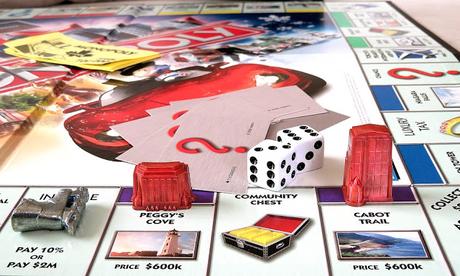 March 7th is...
Monopoly Game Birthday, National Crown Roast of Pork Day, Telephone Patented (1876), U.S. Snowshoe Day, National Be Heard Day, National Cereal Day, Phyllis Diller started her career (1955), Plant Power Day (UK), Masaryk Day (Czechoslovakia), St. Drausius' Day, St. Perpetua's Day
MORE (1st Thursday):
Nametag Day, National Hospitalist Day, World Book Day (UK), University Mental Health Day (UK)
PLUS -
interesting books to read and free printables, paper crafts, kid crafts, activities, and coloring pages.
Want more Holidays to celebrate? Click for our Index of Holiday Freebies
---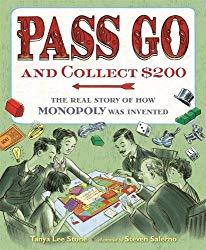 Monopoly Game Birthday
-- Monopoly is derived from
The Landlord's Game
created by Lizzie Magie in the US in 1903 as a way to demonstrate an economy rewarding wealth creation is better than one where monopolists work under few constraints, and to promote the economic theories of Henry George — in particular his ideas about taxation. Published by Parker Brothers in 1935, the game was named after the economic concept of monopoly — the domination of a market by a single entity.
Source
Read: Pass Go and Collect $200: The Real Story of How Monopoly Was Invented
-- In the late 1800s lived Lizzie Magie, a clever and charismatic woman with a strong sense of justice. Waves of urban migration drew Lizzie's attention to rising financial inequality. One day she had an idea: create a game showing the unfairness of the landlord-tenant relationship. But game players seemed to have the most fun pretending to be wealthy landowners. Enter Charles Darrow, a marketer and salesman with a vision for transforming Lizzie's game into an exciting staple of American family entertainment.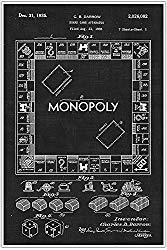 • Monopoly Board Blueprint Patent --
Decorate your home or office and get inspired with Patent Poster Prints! These are awesome posters of inventions that have changed our lives throughout history. These poster prints are easy to frame and hang in your own home or perfect to give as a gift!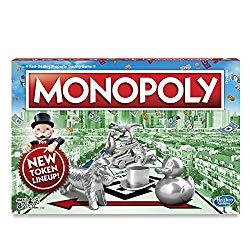 • Hasbro Monopoly Classic Game --
The thrill of bankrupting an opponent, but it pays to play nice, because fortunes could change with the roll of the dice. Experience the ups and downs by collecting property colors sets to build houses, and maybe even upgrading to a hotel! The more properties each player owns, the more rent can be charged. Chance cards could be worth money, or one might just say Go To Jail!
• Board Game Coloring and Activity Books
---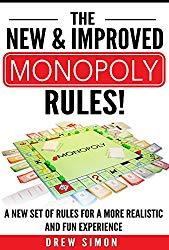 The New and Improved Monopoly Rules
Amazon Freebies:
🎩
Free Monopoly ebooks
. No Kindle? Download a
FREE Kindle Reading App
🎩
Read Monopoly ebooks for free with a Free Trial of Kindle Unlimited
🎩
Free Monopoly apps
🎩
Free Monopoly games
🎩
Watch Monopoly Videos for Free with a Free Trial of Amazon Prime
🎩
Free Alexa Skills | Monopoly
Free Printables, Coloring Pages, Activities and Crafts:
🎩
Monopoly Printable Game Board
🎩
Life Sized Monopoly – getting started
🎩
Monopoly Game Printables and Worksheets
🎩
Printable Monopoly Chance Cards
🎩
Monopoly Online Board Games
🎩
Monopoloy Videos on Hasbro.com
🎩
Printable Monopoly Instructions
🎩
Play the Monopoly Board Game online
🎩
How to make a classic board game box
🎩
Make Your Own Monopoly Game: Board, Money, and Cards
---
---
National Crown Roast of Pork Day
- A special day to cook and eat pork. To participate in this day it must be crown roast pork. Any other just will not do. The first mention of the recipe was in
The Market Basket
which was part of
The Southeast Missourian
newspaper on November 4, 1932. In the article,
Sister Mary's Kitchen
says the crown roast of pork has a festive appearance. It also explains how to carve the crown.
Telephone Patented (1876)
- Alexander Graham Bell of Scotland is commonly credited as the inventor of the first practical telephone. Bell was the first to obtain a patent, on March 7, 1876, for an
apparatus for transmitting vocal or other sounds telegraphically,
after experimenting with many primitive sound transmitters and receivers.
U.S. Snowshoe Day
- Snowshoes are fun because they allow you to hike in the winter. By staying above the snow, you can go just about anywhere you can normally hike in the summer. The advantage of snowshoeing is you get to
float
down the mountain when you are ready to descend, especially if there is fresh powder. Or you can strap a snowboard to your pack and really get down fast!
National Be Heard Day
- There are more than 145 million small businesses in the US, but often, small business owners are less likely to get the media coverage they deserve. Today celebrates and empowers business owners and entrepreneurs who can find their voices, tell their stories and be heard through publicity efforts.