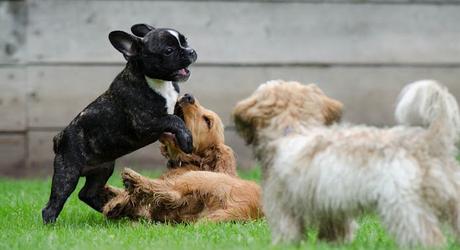 March 23rd is...
National Puppy Day, Near Miss Day (1989), National Chip and Dip Day, World Meteorological Day (1950), Dixie Cup Invented (1912), Liberty Day/Give Me Liberty or Give Me Death Day (1775), OK Day (1839), Cuddly Kitten Day, National Chia Day, National Melba Toast Day, Cable Car Birthday (1858), National Tamale Day, Day of Hungarian-Polish Friendship
MORE:
Endometriosis March Day, Be MaD Day
PLUS -
interesting books to read and free printables, paper crafts, kid crafts, activities, and coloring pages.
Want more Holidays to celebrate? Click for our Index of Holiday Freebies
---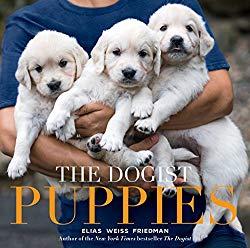 National Puppy Day
-- A special day to celebrate the magic and unconditional love puppies bring to our lives. But more importantly, it's a day to help save orphaned puppies across the globe and educate the public about the horrors of puppy mills, as well as further our mission for a nation of puppy-free pet stores.
Read: The Dogist Puppies
-- The follow-up to the New York Times bestseller
The Dogist
, is a beautiful, funny, and endearing look at puppies. Bringing his singular eye and sensibility to photographing puppies from birth to age one, Elias Weiss Friedman, aka
The Dogist
, captures hundreds of fuzzy faces to love and little furry bodies to covet.
The Dogist Puppies
is a celebration of oversize puppy paws and floppy puppy ears, puppies getting belly rubs and puppies unsure, exactly, of what that tail thing is for. Puppies at play, puppies worn out from playing. Litters of puppies with their mom, and puppies with their human equivalents — children. Puppies in fancy outfits, and those poignant puppies having to wear the
cone of shame.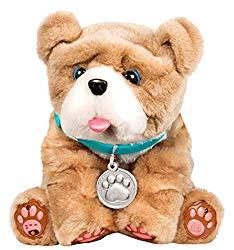 • Little Live Pets - My Kissing Puppy - Rollie --
Rollie, My Kissing Puppy is always pleased to see you! This adorable Shar Pei puppy looks so cute with its expressive moving face. Be ready for a kiss and a cuddle when you pick Rollie up because this Lil' Pup likes to show how much they love you!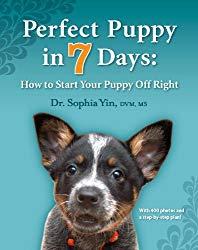 • Perfect Puppy in 7 Days: How to Start Your Puppy Off Right --
With 400 photos and a step-by-step plan, this puppy book visually guides you through socialization, potty training, and life skills while making the process fun. Dr. Marty Becker;
America's Veterinarian
of Good Morning America, says,
This is like no other puppy book you've seen before. It's not just about teaching your puppy manners, it's a step-by-step recipe for bonding with your puppy, learning to communicate with him, and preparing your pup for life! With Dr. Yin's approach, your puppy will learn more in a week than many dogs learn in a year!
• Puppies Coloring and Activity Books
---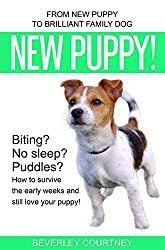 New Puppy!: From New Puppy
to Brilliant Family Dog
Amazon Freebies:
🐶
Free Puppies ebooks
. No Kindle? Download a
FREE Kindle Reading App
🐶
Read Puppies ebooks for free with a Free Trial of Kindle Unlimited
🐶
Free Puppies apps
🐶
Free Puppies games
🐶
Listen to Puppies LPs with a Free Trial of Amazon Music Unlimited
🐶
Watch Puppies Videos for Free with a Free Trial of Amazon Prime
🐶
Listen to Puppies Audible books with Amazon Audible, and Get Two Free Audiobooks
🐶
Free Alexa Skills | Puppies
---
Free Printables, Coloring Pages, Activities and Crafts:
🐶
New Puppy/Kitten Freebies
🐶
Free Printable Puppy Calendars
🐶
60 Puppy Coloring Pages
🐶
Six Free Printable Dog and Puppy Masks
🐶
Printable New Puppy Supplies Checklist
🐶
Printable Pet Safety Materials
🐶
Paw Patrol Party – Easy Puppy Party Ideas
🐶
Puppy coloring pages
🐶
Puppy's First Day of Class Free Printable Signs - Nest of Posies
🐶
Christmas Puppies Photo Candy Bar Wrapper - Free Printable
🐶
174 Puppies Dot to Dot Printable Worksheets
🐶
Frugal Pet Tip: No Sew Pet Bed
🐶
FREEBIE: Puppy Adventure Box
🐶
Adopting a Pet for Christmas?
🐶
101+ Frugal Dog Toys You Can Make!
---
Near Miss Day (1989)
- On March 23, 1989, an asteroid the size of a mountain, came within 500,000 miles of a collision with Earth. In interstellar terms, it was a near miss. Had it collided with the Earth, it would have left a devastating crater the size of Washington, D.C. Its effect on the planet would have been catastrophic.
National Chip and Dip Day
- Celebrates America's favorite snack duet. If you're holding a party, it is almost certain chips and dips are on the snack list. Even if you don't have a party, you can celebrate in the evening with a bag of chips and your favorite dip.
World Meteorological Day (1950)
- Marks the anniversary of the World Meteorological Organization's establishment on March 23, 1950 - which provides information such as weather forecasts and mean temperature readings worldwide.
Dixie Cup Invented (1912)
- Celebrate the Dixie Cup was invented on March 23rd, 1912. The history of the Dixie Cup began when Lawrence Luellen first became interested in an individual paper drinking cup in 1907. The object was to dispense a pure drink of water in a new, clean, and individual drinking cup. In the years leading up to the 20th century, everyone drank at the public water barrel, well, pump, or spigot with a communal tin cup or common dipper. This sharing by both healthy and sick alike often was the source for spreading germs and disease.
Liberty Day/Give Me Liberty or Give Me Death Day (1775)
- Anniversary of Patrick Henry's powerful speech spoken March 23, 1775, for arming the Virginia militia at St. John's Church, Richmond, VA.
I know not what course others may take, but as for me, give me liberty or give me death.
OK Day (1839)
- It started one day in 1839 when a few newspaper editors were joking around.
They had a lot of abbreviations they were using and made up on the spot and thought they were terrifically funny,
Allan Metcalf says.
And OK was an abbreviation for 'All Correct.'