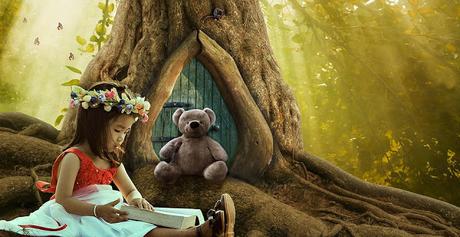 March 21st is...
Spring Fairy Fun Day, National French Bread Day, National Teenager Day, International Astrology Day, National Single Parents Day, Agriculture Day, National Ag Day, Credit Card Reduction Day, National Dance Day, International Colour Day, International Day of Forests, National Crunchy Taco Day, National Common Courtesy Day, National Flower Day, International Day for the Elimination of Racial Discrimination Day (1966), World Down Syndrome Day, International Day of Forests/World Forestry Day/International Day of Forests and The Tree, National California Strawberry Day, Memory Day, National Day of Action on Syringe Exchange, National Countdown Day, National Healthy Fats Day, National Renewable Energy Day, World Puppetry Day, Twitter Day, Afghanistan Day, Gallo Wine Day, Human Rights Day (South Africa), Race Relations Day (New Zealand), Bird Day (Iowa), Harmony Day (Australia), St. Enda's Day
MORE:
Absolutely Incredible Kid Day®, Companies That Care Day, Oranges and Lemons Day (UK), Absolutely Incredible Kid Day, National Farm Rescuer Day, National Fragrance Day, WE Day, Green Beer Day, Shushan Purim (Israel)
PLUS -
interesting books to read and free printables, paper crafts, kid crafts, activities, and coloring pages.
Want more Holidays to celebrate? Click for our Index of Holiday Freebies
---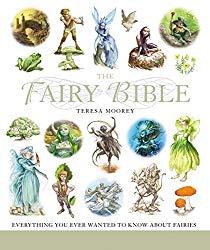 Spring Fairy Fun Day
-- Calling all fairies, elves, gnomes, pixies, sprites, brownies, leprechauns, dragons and other magical and mystical creatures to join us for a day filled with wonder and enchantment. We also invite the human friends of the fae to come play for a day!
Read: The Fairy Bible: The Definitive Guide to the World of Fairies
-- Fairies of the water, air, and earth, the trees and flowers, the house and hearth: all these mysterious, elusive creatures materialize on the pages of this distinctively beautiful guide to fairyland. Illustrated throughout with captivating artwork in glorious color, it examines fairy legend and lore through the ages and leads us into fairy cities, landscapes, rings, and paths. Find out what clothes they wear
(fairies can be fussy about their dress)
, what they like to eat and drink, and what plants and animals they cherish. Discover the secrets of fairy festivals, and the various names they like to be called — including the Little Folk and Good Neighbors. Altogether, it is a privileged glimpse into a paradise that vibrates at a different frequency than ours... and few can ever see.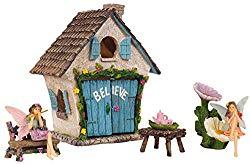 • Mystic Garden Fairy Garden Kit --
The Mystic Garden fairy garden kit will help you build a magical fairy world of your own. Quality handpainted resin garden fairy figurines, furniture and tea set including Believe fairy house. Gardening gets the kids outside to play; interest them in planting and growing a tiny pretend paradise.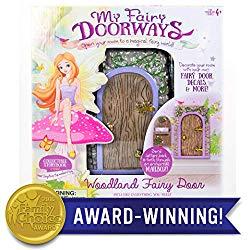 • My Fairy Doorways --
Jump into a magical world with the award-winning
My Fairy Doorways Woodland Fairy Door
! Meet
Sophia the Woodland Fairy
in the included collectable storybook and interact with your child's imagination by sending letters through the enchanted mailbox! Decorate and personalize the fairy door with cute decals and pixie dust. Your child will look forward to interacting with their magical fairy friend and it will make a beautiful memory and keepsake! This kit is suggested for honorary fairies ages four and up.
• Fairies Coloring and Activity Books
---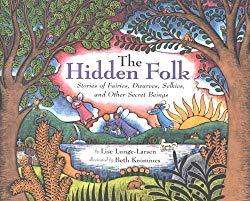 The Hidden Folk: Stories of Fairies, Dwarves,
Selkies, and Other Secret Beings
Amazon Freebies:
•
Free Fairy ebooks
. No Kindle? Download a
FREE Kindle Reading App
•
Read Fairy ebooks for free with a Free Trial of Kindle Unlimited
•
Free Fairy apps
•
Free Fairy games
•
Listen to Fairy LPs with a Free Trial of Amazon Music Unlimited
•
Watch Fairy Videos for Free with a Free Trial of Amazon Prime
•
Listen to Fairy Audible books with Amazon Audible, and Get Two Free Audiobooks
•
Free Alexa Skills | Fairy
---
Free Printables, Coloring Pages, Activities and Crafts:
•
Spring Fairy Printable Pack
•
25 Beautiful Fairy Coloring Pages
•
Miniature Fairy Garden Spring Dioramas
• Fairies Archives - Buggy and Buddy
•
Fairy Printable Worksheets - Thirty Handmade Days
•
Fairy Wand | Kids' Crafts | Fun Craft Ideas | FirstPalette.com
• Flower Fairy Play Money and Cards - Free Printable | The DIY Mommy
•
Blog - Ideas to Use your Fairy Door - Opening Fairy Doors
•
A little Halloween DIY EleStyle - The Spring Fairy
• Make Your Own Fairy Garden Sphere
---
National French Bread Day
- Celebrates those long, airy loaves with the thin, crispy crust. The French don't actually call them French bread, of course. Their term for their country's signature baked good is
baguette.
Children's Poetry Day/World Poetry Day
- Children's poetry reminds us of our own childhood, but aside from the nostalgia, it reminds us of how fun song and rhyme can be to tell a story. Teach your child a new poem on
Children's Poetry Day
!
National Teenager Day
- They are sullen, moody and always seeming to find the drama in situations. But why shouldn't they have their own holiday? So let your teens run wild, just for one day. No nagging, no screaming. Let him sleep until two in the afternoon. Let her text her friends all day long - even through dinner. But remember, it's ONE DAY ONLY! Normal house rules are back in order at 12:01 on Tuesday.
International Astrology Day
- An annual observance/holiday celebrated by astrologers and astrology enthusiasts. It is seen by astrologers as the beginning
(first day)
of the astrological year.
National Single Parents Day
- A day set aside to honor and applaud the hard work single parents do each and every day in raising their children. It is a day for honoring the single parent who is basically doing double duty and giving them some respect.
National Common Courtesy Day
- As a society, doesn't it seem courtesy and manners sometimes take a back seat? The world is seemingly full of loud voices on cell phones in all sorts of public venues, line jumpers at business and social events, drivers acting by their own rules.
National Fragrance Day
- This day is about cologne, perfume and all the things that are good-smelling. That even includes potpourri, soaps, lotions and even scented candles. Perfume is a mixture of fragrant essential oils and aroma compounds, fixatives, and solvents used to give the human body, objects, and living spaces a pleasant smell. Women love to wear perfume and men love to smell it on women. Women love to smell cologne on a man as well.
National Flower Day
-
National Flowers
are a symbol of the representing country. Some national flowers have cultural or religious roots go back hundreds or even thousands of years and may or may not have been officially adopted. Others have been adopted only in recent years as a result of growing environmental consciousness. In any case, flowers are found to have assumed a significant importance not just in the lives of some persons but the whole nations and in fact, the whole world.
International Day for the Elimination of Racial Discrimination Day (1966)
- Initiated by the United Nations General Assembly in 1966 to be observed annually on March 21st, the anniversary of the killing of 69 African demonstrators at Sharpeville, South Africa, in 1960, as a day to remember
the victims of Sharpeville and those countless others in different parts of the world who have fallen victim to racial injustice
and to promote efforts to eradicate racial discrimination worldwide.
World Down Syndrome Day
- The aims of
World Down Syndrome Day
are to promote awareness and understanding, seek international support, and to achieve dignity, equal rights and a better life for people with Down syndrome everywhere. This date
(21/3)
represents the three copies of chromosome 21, which is unique to people with Down syndrome.
Race Relations Day
- A day designated by some churches to recognize the importance of interracial relations. It is an opportunity to affirm the value of all our different languages, beliefs and cultures, and our common belonging to a unique and diverse nation.