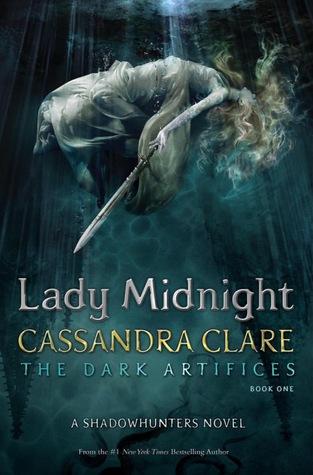 Lady Midnight (The Dark Artifices #1)
By Cassandra Clare
720 pages | March 8th 2016 | Margaret K. McElderry Books





The Shadowhunters of Los Angeles star in the first novel in Cassandra Clare's newest series, The Dark Artifices, a sequel to the internationally bestselling Mortal Instruments series. Lady Midnight is a Shadowhunters novel.
It's been five years since the events of City of Heavenly Fire that brought the Shadowhunters to the brink of oblivion. Emma Carstairs is no longer a child in mourning, but a young woman bent on discovering what killed her parents and avenging her losses.
Together with her parabatai Julian Blackthorn, Emma must learn to trust her head and her heart as she investigates a demonic plot that stretches across Los Angeles, from the Sunset Strip to the enchanted sea that pounds the beaches of Santa Monica. If only her heart didn't lead her in treacherous directions…
Making things even more complicated, Julian's brother Mark—who was captured by the faeries five years ago—has been returned as a bargaining chip. The faeries are desperate to find out who is murdering their kind—and they need the Shadowhunters' help to do it. But time works differently in faerie, so Mark has barely aged and doesn't recognize his family. Can he ever truly return to them? Will the faeries really allow it?
Glitz, glamours, and Shadowhunters abound in this heartrending opening to Cassandra Clare's Dark Artifices series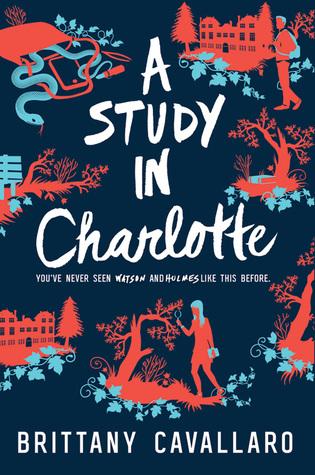 A Study In Charlotte
By Brittany Cavallaro
336 pages | March 1st 2016 | Katherine Tegen Books





The last thing Jamie Watson wants is a rugby scholarship to Sherringford, a Connecticut prep school just an hour away from his estranged father. But that's not the only complication: Sherringford is also home to Charlotte Holmes, the famous detective's great-great-great-granddaughter, who has inherited not only Sherlock's genius but also his volatile temperament. From everything Jamie has heard about Charlotte, it seems safer to admire her from afar.
From the moment they meet, there's a tense energy between them, and they seem more destined to be rivals than anything else. But when a Sherringford student dies under suspicious circumstances, ripped straight from the most terrifying of the Sherlock Holmes stories, Jamie can no longer afford to keep his distance. Jamie and Charlotte are being framed for murder, and only Charlotte can clear their names. But danger is mounting and nowhere is safe—and the only people they can trust are each other.
A Study in Charlotte is the first in a trilogy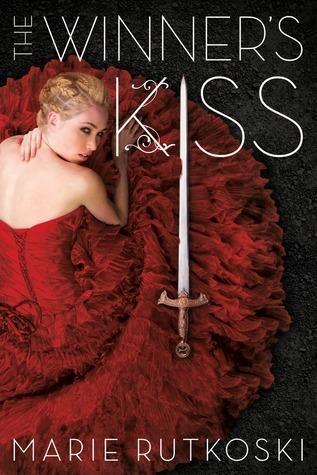 The Winner's Kiss
By Marie Rutkowski
496 pages | March 29th 2016 | Farrar, Straus and Giroux




War has begun. Arin is in the thick of it with untrustworthy new allies and the empire as his enemy. Though he has convinced himself that he no longer loves Kestrel, Arin hasn't forgotten her, or how she became exactly the kind of person he has always despised. She cared more for the empire than she did for the lives of innocent people—and certainly more than she did for him.
At least, that's what he thinks.
In the frozen north, Kestrel is a prisoner in a brutal work camp. As she searches desperately for a way to escape, she wishes Arin could know what she sacrificed for him. She wishes she could make the empire pay for what they've done to her.
But no one gets what they want just by wishing.
As the war intensifies, both Kestrel and Arin discover that the world is changing. The East is pitted against the West, and they are caught in between. With so much to lose, can anybody really win?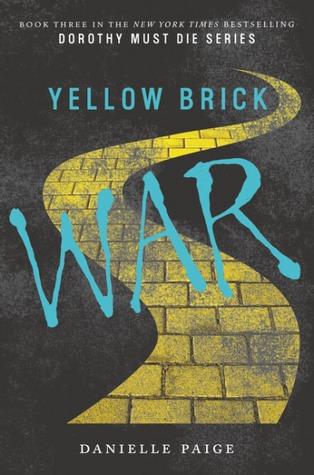 Yellow Brick War
By Danielle Paige
432 pages | March 15th 2016 | HarperCollins




In this dark, action-packed third book in the New York Times bestselling Dorothy Must Die series, Amy Gumm—the new girl from Kansas—must do everything in her power to save Kansas, kill Dorothy, and make Oz a free land once more.
Amy Gumm's mission to take down Dorothy Gale is not going according to plan. Dorothy has found a way to bridge the worlds of Oz and Kansas, and if the power-hungry dictator of Oz has her way, Kansas will be destroyed forever. Now, Amy has to team up with the Revolutionary Order of the Wicked to save her home, restore the balance between the magic and nonmagic worlds, maybe get the guy—and kill that not-so-sweet Kansas farm girl once and for all.
In the third installment of the New York Times bestselling Dorothy Must Die series, Danielle Paige's twisted versions of beloved Oz characters are back, including the biggest, baddest, most famous of all: the Wicked Witch of the West.
Welcome to the other side of the rainbow. Here there's danger around every corner, and magic shoes won't be able to save you