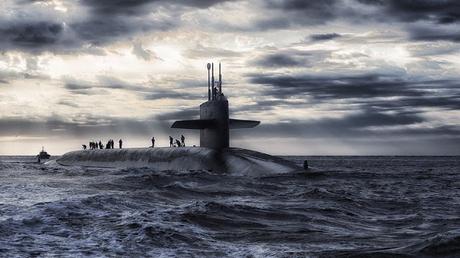 March 17th is... National Submarine Day (1898)
,
St. Patrick's Day
, National Irish Coffee Day, Boys and Girls Campfire Founded (1910), National Corned Beef and Cabbage Day, Doctor-Patient Trust Day, National 3D Day, Rubber Band Day/Invented (1845), Bacchanalia, Evacuation Day (Massachusetts), 317 Day (Indiana), Saint Gertrude of Nivelles Feast Day
More Special Days:
World Social Work Day, Tea for Two Tuesday
PLUS -
interesting books to read and free printables, papercrafts, recipes, crafts, activities, and coloring pages.
Want more Holidays to celebrate? Click for our Index of Holiday FreebiesSocial Media:
#SubmarineDay #NationalSubmarineDay #onthisdate #Todayinhistory #specialdays #holidays
---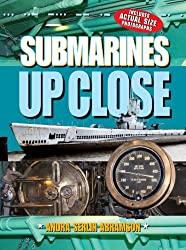 National Submarine Day (1898)
-- Celebrates the day John Philip Holland, an Irish engineer, successfully demonstrated his submarine, the Holland VI. On March 17, 1898, his submarine made her first successful submerged run, impressing observers by the US Navy Department. John Philip Holland designed submarines which, for the first time, made use of internal combustion engines on the surface and electric battery power when submerged. Leonardo da Vinci
(1452-1519)
made sketches of a submarine and William Bourne, a British mathematician drew plans for a submarine in 1578. But it was only in 1620 that Cornelius van Drebbel, a Dutch inventor, managed to build a submarine. The first submarine used for military purposes was built in 1776 by David Bushnell
(1742-1824)
of the US. Two rival inventors from the US developed the first true submarines in the 1890s.
Read: Submarines Up Close
-- This
UP CLOSE
takes readers down the hatch, below the ocean's waves, and into the exciting world of submarines. It is filled with thrilling images and fascinating details about how subs are built, equipped, maintained, staffed, and stocked. Photos provide an inside view of the Control Room and display such important elements of the submarine as the powerful main computer, torpedo tube, periscope, and ballast tanks used to raise and lower the ship. Watch the crew as they carry out their duties, and learn about the sub's sonar, its weapons, how it recycles air and water, and how it stays hidden from enemies — and pinpoints its targets during battle.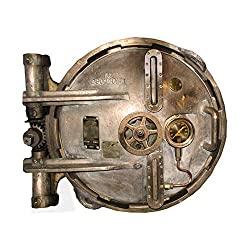 • Steampunk Hatch Door Wall Decal --
What lays beyond the round brass hatch door? A secret lair? A submarine base hidden from prying eyes beneath a high tech cloaking field? A Victorian airship ready to go into battle. What lays beyond the round brass door?... Why whatever your imagination can conceive!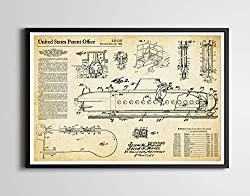 • 1960 Disney's Submarine Voyage Patent Art --
This is a reproduction composite of the original patents for the submarine, track, loading dock, and other mechanisms that made up Disneyland's Submarine Voyage
(and in 1971, Disney World's 20,000 Leagues Under the Sea)
. This magical Submarine ride had a long life - not closing until 1998. Available in 3 colors/finishes.
• Submarine Coloring and Activity Books
---