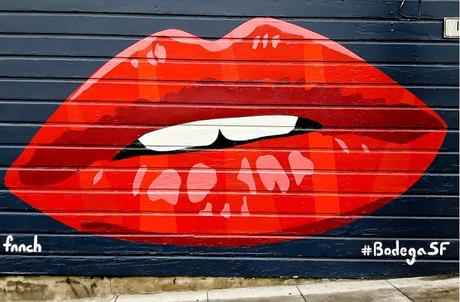 March 16th is...
Lips Appreciation Day/I Love Lips Day, National Panda Day, Everything You Do Is Right Day, National Artichoke Hearts Day, Well-Elderly/Wellderly Day, Vitamin C Discovered (1932), World Curlew Day, No Selfies Day, Freedom of Information Day, Black Press Day (1827), National Goddard Day (1926), Kinky Underwear Day (Pastafarian), St. Patrick's Eve, Stone Cold Day, St. Urho's Day
MORE:
International Sports Car Racing Day, National Corndog Day, Maple Syrup Saturday, National Quilting Day/Worldwide Quilting Day, Play The Recorder Day/Recorder Day, Save The Panther Day/Save the Florida Panther Day, Arduino Day, Campfire Girls Day/Girl Scout Sabbath
PLUS -
interesting books to read and free printables, paper crafts, kid crafts, activities, and coloring pages.
Want more Holidays to celebrate? Click for our Index of Holiday Freebies
---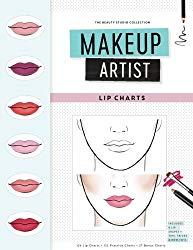 Lips Appreciation Day/I Love Lips Day
-- Your lips lips don't get as much respect as they should given the important role they play. Think about it, your lips shoulder a lot of responsibility protecting the part of your face that communicates, eats, drinks and – best of all -- kisses. Did you know lips are 100 times more sensitive than fingertips? Or that lips are unique just like fingerprints are? Did you know the tissue around your lips is actually opaque but just looks pink? This is because lips have only three to six layers of skin, while the rest of your skin has sixteen layers.
Read: Makeup Artist Lip Charts
-- Unleash your inner makeup diva with your very own makeup charts just like the ones pro makeup artists use! Design and customize fabulous looks with colored pencils, markers, crayons, even real makeup! Makeup charts come with convenient note sections so you can keep track of products/colors used. Also includes: Pro Tips, Tricks, and Tutorials along with a User Guide.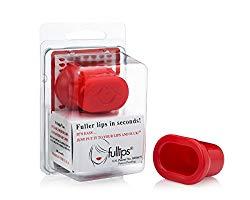 • Fullips Lip Plumping Enhancer --
Designed using self-suction, not a pump. Self-suction allows the user to control the level of enhancement to create a better lip line and overall lip fullness. Provides a simple, non-invasive, temporary solution for fuller lips without the pain and expense of lip injections. Small enough to tuck into a makeup bag for use before touching up lipstick every day or just on special occasions!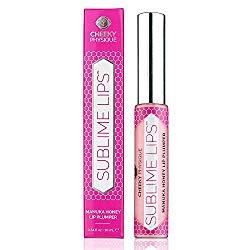 • Sublime Lips Plumper --
When it comes to first impressions, a full and sensuous pucker never goes unnoticed. Let
Sublime Lips
take your natural pout to the next level with its luscious, lip-enhancing formula. The best part? There is none of the stinging or irritation you feel from other lip plumpers. This luxurious lip treatment nourishes the lips while giving you a lush and hydrated pout.
• Lips Coloring and Activity Books
---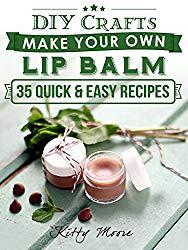 Amazon Freebies:
💋
Read Lips ebooks for free
with a
Free Trial of Kindle Unlimited
💋
Free Lips apps
💋
Free Lips games
💋
Listen to Lips Audible books with Amazon Audible, and Get Two Free Audiobooks
💋
Free Alexa Skills | Lips
---
Free Printables, Coloring Pages, Activities and Crafts:
💋
LISTEN: Lips Appreciation Day By Giving Your Lips The Attention They Deserve
💋
10 Ways to Celebrate Lips Appreciation Day [+Free Printable]
💋
Smiling Lips Photo Prop
💋
Read My Lips Valentine + Free Printable - Kids Activities Blog
💋
DIY Printable Straw Lips Craft - Everyday Dishes
💋
Lip Tips | Blistex, Inc.
💋
7 Best DIY Lip Plumper Recipes to Get Fuller Lips
💋
7 Ways To Make Your Own DIY Lip Mask
💋
DIY: Lip Balm | dōTERRA Essential Oils
💋
A Natural Homemade Healing Lip Balm Recipe
---
Everything You Do Is Right Day
- Today just might be a perfect day. Life is filled with ups and downs. Some days are good. Some days are bad. Most often, there's both good and bad in any given day. You take life's ups and downs with a grain of salt. Every once in a while, a day comes along where everything you do goes well... the perfect day!
National Artichoke Hearts Day
- It is believed artichokes originated in the northern region of Africa called Maghreb, where they are still found today in their wild state. The Dutch introduced artichokes to England during the 16th century. They became extremely popular and King Henry VIII was known for growing them in his garden at Newhall. It was not until the 19th century, however, that artichokes first arrived in America, brought over by French immigrants to Louisiana.
St. Urho's Day
- The
St. Urho
's day ceremony begins at sunrise. Women and children go down to the lakeshore and chant
Heinasirkka, heinasirrkka, meine taatta hiiteen
just like St. Urho did thousands of years before or
Grasshopper, Grasshopper getta outta here
if you don't speak Finnish. The men dress in green and gather at the top of the hill and then start a procession down to the lake kicking and waving pitchforks to scare off the imaginary grasshoppers.
Vitamin C Discovered (1932)
- The water-soluble vitamin C is probably the most well-known vitamin. Even before its discovery in 1932, physicians recognized there must be a compound in citrus fruits preventing scurvy, a disease which killed as many as two million sailors between 1500 and 1800. Later researchers discovered man, other primates and the guinea pig depend on external sources to cover their vitamin C requirements. Most other animals are able to synthesize vitamin C from glucose and galactose in their bodies.
Well-Elderly/Wellderly Day
- Celebrates and recognizes senior citizens who don't act their age.
Wellderly
is a term used by U.S. gerontology scholar Harry Moody to describe those who remain healthy and wealthy in old age.
Lips Appreciation Day
- Whether big, small, thick or thin, lips are one of the first things we notice on a person's face. Fads come and go, and right now, big lips are
in.
But whether your lips have had a bit of
help
or are completely au natural, there is a special day set aside each year to celebrate lips of all shapes and sizes and reminds us to appreciate what we have.
World Curlew Day
- Traditional arrival date for the long-billed curlew at the Umatilla
(Oregon)
National Wildlife Refuge. More than 500 of the long-billed curlews have been reported at this location during their nesting season.
Black Press Day (1827)
- Anniversary of the founding of the first black newspaper in the US in 1827,
Freedom's Journal
, on Varick Street at New York, NY.
Freedom of Information Day
- Celebrates and recognizes a valuable concept in American rights. Today is the birth date of James Madison, the 4th president of the United States of America. James Madison is recognized as the
Father of the Constitution,
and the chief author of the
Bill of Rights.
Freedom of information and individual rights were very important to James Madison.
National Goddard Day (1926)
- The first liquid propelled rocket flight was performed by Robert Goddard on March 16, 1926, in Auburn, Massachusetts. In 1965, March 16th was declared
National Goddard Day
to commemorate this event.