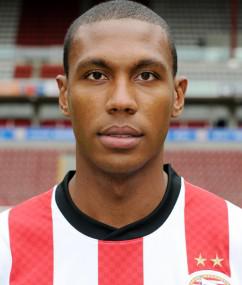 Marcelo signs contract extension
Wednesday has put his signature under a new contract with him and PSV until mid-2016. The Brazilian defender had a contract until the summer of 2013. This commitment is broken and renewed. Marcelo plays at PSV since 2010 and recently played his hundredth match.
Marcelo recently played his hundredth official match for PSV and plans have much to add. "I am very happy with my new contract and keep my utmost for PSV. I train hard to get better and will in the future play as many games for PSV," said Marcelo. "I think we have the best team of the Netherlands," said the Brazilian Wednesday at the Philips Stadium.
Marcelo also commented on tomorrow's match against Napoli for the Europa League
"Napoli is a great team and we have to have the greatest possible care. We have already lost the first match of the group stage and we need this win tomorrow. We respect the Italian team, but we know that this match is crucial for us and we hope achieve this victory. Defensively, we need to be perfect because we will face a very strong attack and we will do everything to stop them," concluded.