Exciting news for my Coca Cola bottles collection. Marc Jacobs is celebrating his new role as creative director of Diet Coke with three new designs to be out soon. In the meantime, he stripped for a new ad with Diet Coke. The designer exclusively told WWD that he has designed "whimsical, feminine" packaging to celebrate Diet Coke's 30th anniversary in Europe.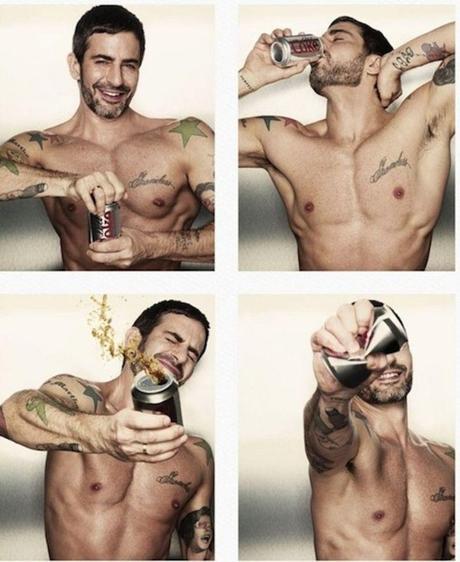 Reported in Glamour, Marc Jacobs dabbled in a few of the can, advertisement and label designs, giving the brand his own signature touch. The Marc Jacobs designed cans will hit next month in 11 different European markets.
I will definitely be getting all three of them soon.