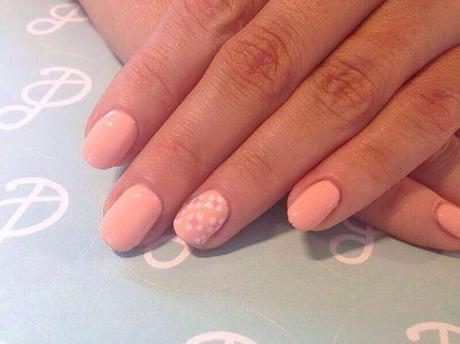 Last week, I skipped off to Pastille in Leeds for a much needed manicure. I've been giving my nails a breather from Shellac but there's only so long a girl can rock a clear top coat for. Now this salon has a scandalously good range of shades and is one of the few places in Leeds that stock Essie. My visit began with a major case of nail envy. I'm one of those people who always wants what the person next to me has which in this case was a neon Essie shade. I flirted with the idea of choosing a bright coral color but ended up opting for pretty pastels. During my manicure I caught up with the lovely Erene to find out all of her manicure tips over a glass of bubly. Ladies, your search for Pinterest worthy nails ends here.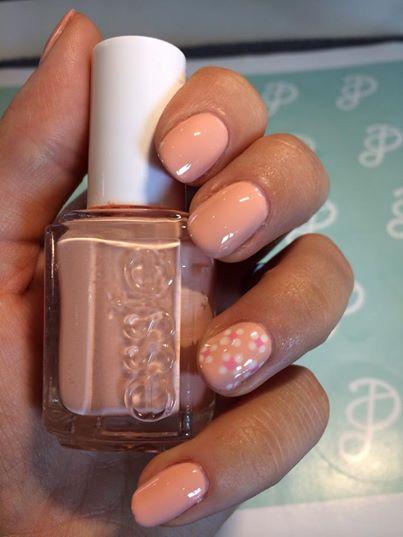 I have a love hate relationship with Essie. In a bid to stop spending half my wage on my ever expanding Shellac obsession a few weeks ago, I bought a cult blogger beauty buy that I thought would save me money. I sat down smugly to paint my nails with Essie Fiji only to discover that my one year old Niece could do a better job. So, when I went to Pastille this weekend, I couldn't wait to give Essie polishes a second chance. Pastille is a pretty gorgeous salon based in Granary Wharf and it's the perfect place for city girls to pop in and be pampered.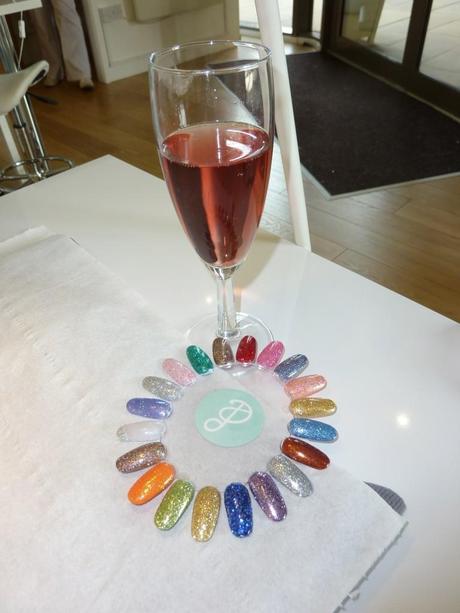 These glittery ones would be amazing for holidays. Growing up I was obsessed with French manicured nails. I would spend hours painstakingly painting on French tips and while I still love a French manicure, I don't have the time or the patience for something so labor intensive. Naked nails are a huge no no, so I have no choice but to outsource my nail needs. Since becoming a blogger, I've branched out a lot and I've been given the opportunity to try out lots of new shades and salons. In case you didn't see this on my Instagram my new favorite shade is Essie: A Crewed Interest. It's pretty amaze.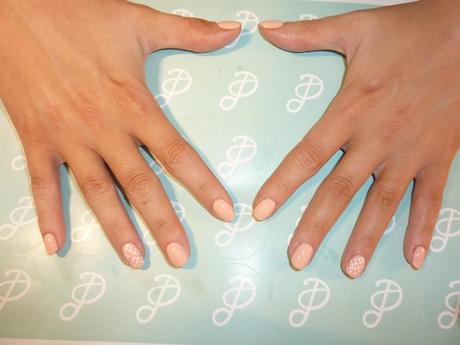 As it was Easter weekend, I decided to have these cute flower designs on my ring finger.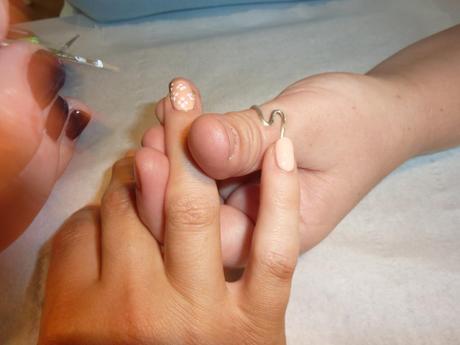 How cute is this design? The lovely lady who did the nail art made it look so easy! She used a white acrylic paint to create the flowers and used a pink Opi polish for the centres. You can see more amazing nail art on the Pastille Twitter page.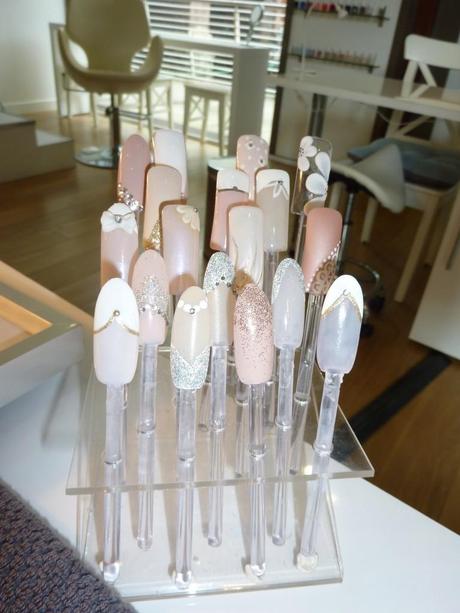 I also spotted these pretty bridal designs because in case I hadn't mentioned in previous posts, I'M GETTING MARRIED!!!
Anyhoo, in other news I put together a little Q & A with co-owner Erene:
What are your favorite nail trends for the season ahead?
It has to be holographic nail polish. I wear this on my ring finger and it looks incredible paired with Essie Set in Stone.
What is Pastille's signature treatment?
Gel manicures and spa pedicures. Our pedicure thrones are really popular and they are perfect for having pedicures in pairs.
What's your Hero Product?
Seche Vite Dry Fast Top Coat. It locks your manicure in place and is super shiny.
Brand of Choice?
Essie and Opi
What's next for Pastille?
There are a lot of exciting things coming up for Pastille. We hope to be adding a blow dry bar to our Leeds salon and hope to open a London store in the future.
Have you been to Pastille? Have you done a post on nail art? Leave me a comment with your link!
Preferences § 1 2 3 4 5 6 7 8 9 0 - = Backspace Tab q w e r t y u i o p [ ] Return capslock a s d f g h j k l ; ' \ shift ` z x c v b n m , . / shift English Deutsch Español Français Italiano Português Русский alt alt Preferences