Sorbet is a tasty French frozen dessert made with Fruit Puree with any kind of sweetener. Literally the word "sorbet" is derived from the Arabic word "Sharbat" which means fragrant mashed fruit drink. They are delicious alternative to high calorie ice creams. There are many flavours of sorbet available in market. Personally I am fond of mangoes so I tried it with mango. I have tried many recipes in past which had mango as key ingredient like iced mango tea which is very soothing in summers, Mango mastani which is a real treat of Pune India, Mango pudding without agar agar(vegetarian gelatine), Mango ice cream, Mango lassi and many more.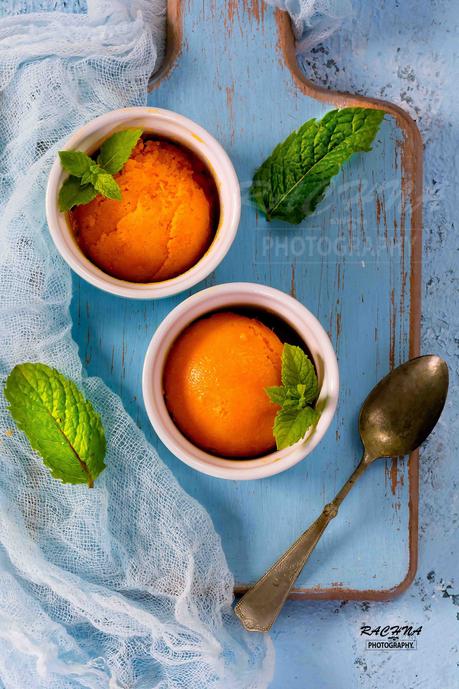 The mango sorbet recipe that I tried turned out super awesome. Perfect treat on these scorching hot summer days which uses real fruit with the organic honey.
You would have heard and read words Sorbet, sherbet and granita. They are not same and have slight difference.
Sorbet - made with only fruit and sugar.
Sherbet - made with only fruit, sugar and dairy.
Granita - it has a crunching texture due to the freezing process.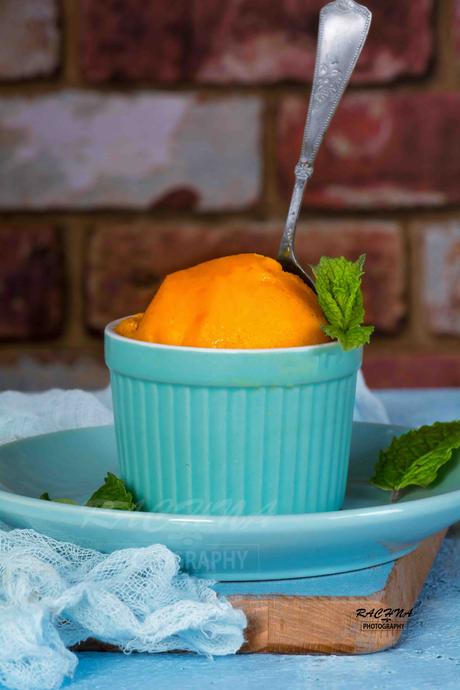 Ingredients
1 1/2 cups of frozen mango (I have used Alphonso variety)
2 tablespoons honey or maple syrup
1 tablespoon lime juice
Methods
Step 1. In a mixer jar, add frozen mango, lime juice and agave syrup.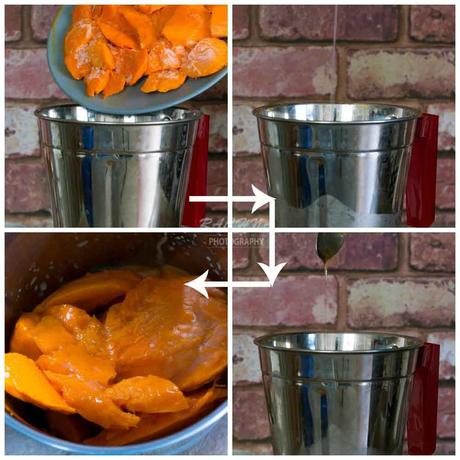 Step 2
. Whiz it up for 2 minutes. If some chunks left un blended, don't blend them as mixture would liquid upon blending for long time. Take the mixture out in a container and cover with cling film. Place it in freezer for 15 to 30 min just to firm up little bit.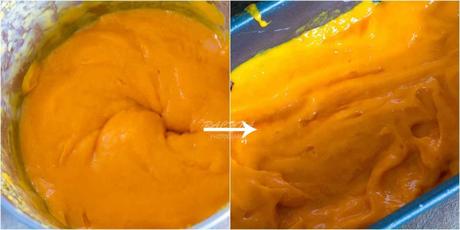 Voila, it is ready to scoop out in a dish and garnish with mint leaves.
Mango sorbet Recipe