July 15, 2014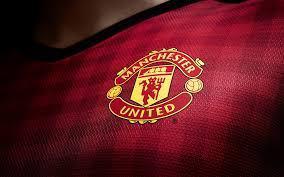 Pays to be the most recognizable sports club in the world…literally.
Via BBC: It comes after US rival Nike decided to end its association at the end of the 2014-15 season.  Nike has been paying United £23.5m a year, and the new deal is worth a world record-breaking £75m ($128m) a season to the Old Trafford club.  Champions League winner Real Madrid's £31m-a-year deal with Adidas was previously the biggest club deal.  Adidas will provide training and playing kit to all the club's teams and will have the exclusive right to distribute dual-branded merchandising products worldwide.  The huge sum involved is only £40m less than the Glazer family paid for the club in 2005.
Adidas chief executive Herbert Hainer said the deal would help the firm "to further strengthen our position in key markets around the world".  He added: "We expect total sales to reach £1.5bn during the duration of our partnership."
What the hell am I doing wrong with my life?  How can I be part of a deal where a company pays another company £128 million a year so they can wear a shirt with their logo on it?  This is the kind of deal that makes you realize the type of impact soccer has on the world.  Manchester United is one of the world's greatest soccer clubs, is owned by an American family, the Glazer Family who owns the Tampa Bay Buccaneers, and just traded in a Nike deal for an even sweeter Adidas deal.  This deal is £44 million euros more per year that the deal Adidas has with Real Madrid.  Think about that for a second.  Adidas threw more than double per year at ManU than they were paying Real Madrid, one of the more recognizable clubs in the world.  It's just insane to think about these numbers.
This comes on the heels of Manchester United announcing their new partnership with Chevrolet.  Wonder how much that netted them, oh wait, £53 million euros per year.  So just to review, Manchester United will be bringing in £181 million euros per year from the people who are making their kits.  Just insane money.  From Adidas' standpoint, if you think spending £750 million euros will result in £1.5 billion euros over a 10 year period, you take that 8 days a week.
Ps, weird that they announced their partnership with Chevrolet with this commercial with Nike on their kit just a few weeks before announcing their partnership with Adidas.  Nike's probably not mad as they probably cashed in on their way out the door.  I'm not a huge fan of the huge Chevrolet image on the jersey but for that kind of money, who cares.
Pps, this is exactly what professional sports teams in America should be doing.  Unfortunately, the leagues hold them hostage by negotiating their own deals with one exclusive company.  Wonder what the Dallas Cowboys could negotiate, or maybe Lebron's Cavs.  Just think about the money NFL teams could bring in negotiating an exclusive merchandising deal.  Doubt the leagues would allow it, but whatevs.
Post navigation
← Real Life Peter Griffin Nails His Stand Up Comedy Routine