I've been involved with the design and development of eCommerce websites for 15 years now, and through that time the industry has morphed and changed, and in the past three years those changes have significantly increased.    Through talking to our clients and partners, it's become really obvious that keeping up-to date with the latest trends, technologies and best practice is becoming an increasingly more difficult task.
In response to this, We Are Digitl have teamed up with an organisation called Online Seller UK to help educate and inform businesses about multichannel commerce, and give them a forum to share their experience and learnings.   These events take place all over the UK and so far we've visited London, Norwich, Bristol, Newport, Leeds, and my home city of Manchester – and we'll be running an event in Birmingham at the same time as IRX.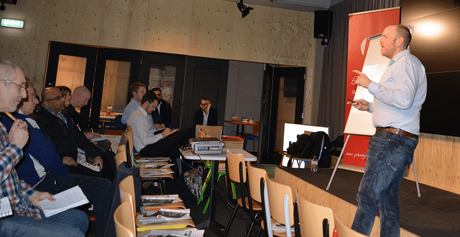 These meet-up type events see three expert talkers give a talk on current issues – we cover everything from export to warehousing, and the topics are all shaped by the feedback we get from the people attending – and we get exceptionally good feedback.
On the successes of that, we've organised Manchester's first multichannel conference – and it's free.   It will follow our usual format, featuring talks from suppliers, sellers and industry experts who will be sharing their experiences, demonstrating new tools to help sellers.   Advice will also be given on a range of practical issues including finance and law.
Taking place over at UK Fast, the exciting lineup of speakers includes Littlewoods Clearance, The Royal Mint, Hoopla Marketing, GS1 and XSellCo alongside a number of other local eCommerce entrepreneurs and marketplace experts.   Over 100 delegates expected on the day and in the past people have traveled from as far as Germany and Switzerland to come and learn.
If you would like to get a free ticket to the event, head over to the We Are Digitl website at http://wearedigitl.co.uk/tickets.
We look forwards to seeing you there!
Darren
[editors note: the multi-channel conference talked about above is truly free and will be a great opportunity for any online business looking to spread its online wings and grow this year or next. It doesn't matter whether you are just looking to grasp a little more knowledge in the area about what you will need or whether you are looking for some friendly support, the conference is built to help everyone. I'm hoping to be there, so see you there!]
Original SEO Content by SEOAndy @ Manchester's first multichannel conference – ARE YOU IN?