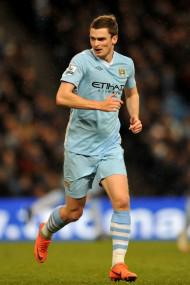 NIKE Inc. has announced a new partnership that will see the sponsorship of Manchester City Football Club move from Umbro to the Nike brand from the start of the 2013/14 season.
The Umbro sponsorship of the English Premier League Club, which has been in place since June 2009, will continue to the end of the 2012/13 season, after which all kit, training wear and related products will be designed, manufactured and distributed by Nike. The contract will run until 2019.
"We're excited by the opportunity to further develop the relationship between City and Nike Inc, which builds on the successful partnership the club has already enjoyed with Umbro, and reflects both the ambitions of the club and the Nike brand's position within the world of football", commented Nike Brand President, Charlie Denson.
John Macbeath, Interim Chief Executive of Manchester City Football Club added "We are delighted to have further strengthened our relationship with the Nike family. Nike's deserved reputation as the leading global sports brand, its unparalleled R&D capacity, leading global retail distribution networks and award winning marketing capabilities mean that this is a very important step forward in the evolution of Manchester City."