Monday 17th April 2017
Although I've had this leg of the Easter Groundhop marked as a "must do" since it was announced over a year ago, it wasn't until last weekend that I sorted out the logistics for the trip. I booked myself on the 0708 Transpennine Express train to Manchester Oxford Road, from where I had a five minute window to catch the train to Atherton. Everything was going to well until the train got stuck at a junction outside Piccadilly Station, which meant it arrived at my stop a minute late for my connection, but luckily that service was also late, so still arrived at my first game ten minutes before kick off.
I contacted Consett based Peter Taylor, who I've done groundhops with previously and he agreed to give me a lift home after the three matches. He was also kind enough to offer a chauffeur service between games, so a huge thank you to him for helping me out. 
Atherton Collieries 5-1 AFC Darwen
North West Counties League - Premier Division
(1st v 19th) 11am ko.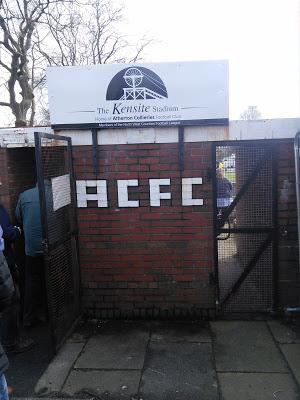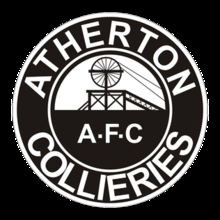 Atherton Collieries
The Colls founded in 1916
Joined Bolton Combination in 1919, winning the first of ten league titles in their debut season.  
Also had spells in the Lancashire Alliance, West Lancashire League and the Lancashire Combination.
Cheshire League 1978-1982
Founder members of the NWCL in 1982
Division 3 champions 1986-87
Division 2 runners-up 1995-96
Promoted to Premier as Division 1 champions in 2014-15
League Cup winners 2015-16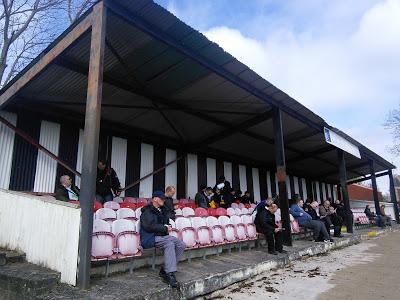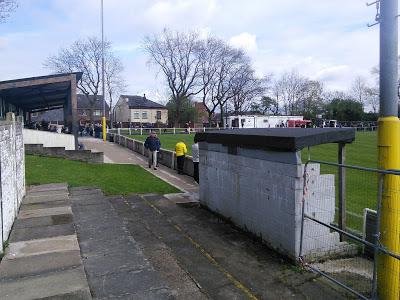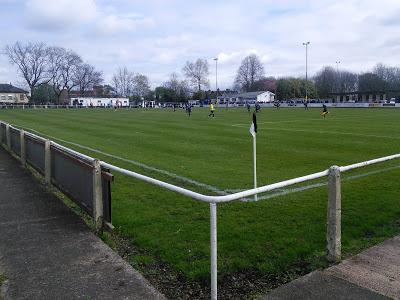 562. Alder House
Capacity 2,500
The club have played at Alder House ground since their formation, which now has the sponsorship name of The Kensite Stadium. The entrance is in the corner of the ground, where there is a seated stand between the turnstiles and the dugouts. Opposite is the clubhouse, tea bar and a small seated stand next to a covered standing enclosure. Behind the top goal is the changing rooms, with the bottom end open to the elements.The floodlights were installed in 1994 with the original old stand demolished in 2007.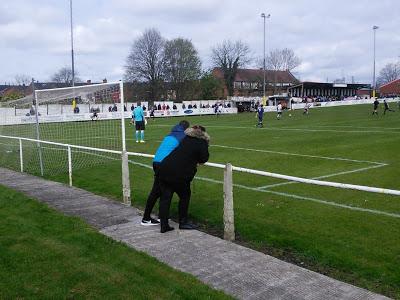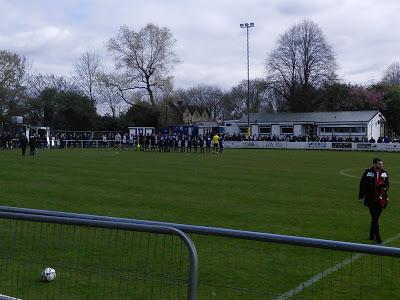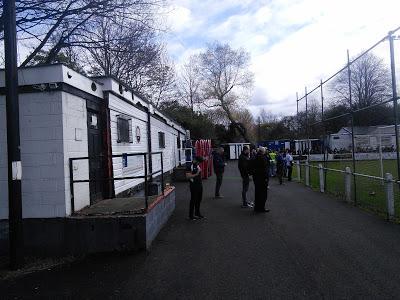 The Colls took another step towards the Premier Division title with a 5-1 demolishing of AFC Darwen. They took an early lead courtesy of an own goal from Jamie Edwards, before Jordan Cover converted a spot kick on twenty minutes. Vincent Bailey made it 3-0 early in the second half, then two goals in five minutes from Cover including another successful penalty, saw the number nine complete his hat-trick. Nicholas Hepple grabbed a consolation goal for the visitors, as the leaders are now just one win away from becoming champions.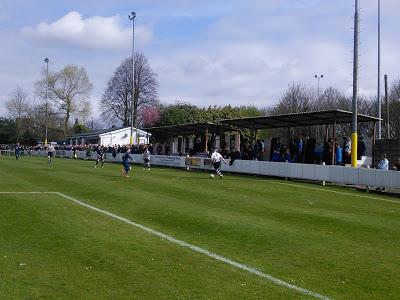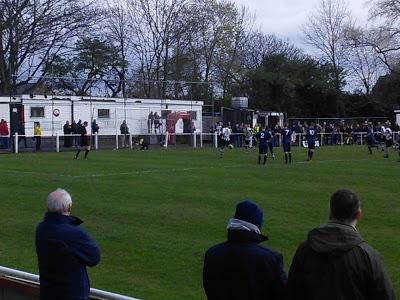 West Didsbury & Chorlton 3-1 Congleton Town
North West Counties League - Premier Division
(10th v 16th) 2.45pm ko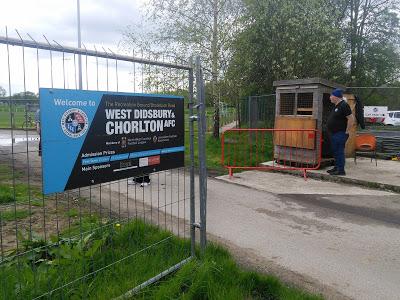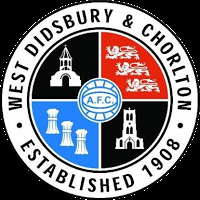 Founded in 1908 as Christ Church and joined Manchester Alliance League
Changed name to West Didsbury and joined Lancashire & Cheshire League in 1920
League runners-up in 1922-23 1931-32.
Division 3 winners 1987-88 Division 2 winners 1988-89
Rhodes Cup winners 1927, 1970
In 2003 changed name to West Didsbury & Chorlton
Manchester League 2006-2012 - Division One champions 2010-11
Joined NWCL Division One in 2012-13, winning promotion to its Premier Division in their debut season.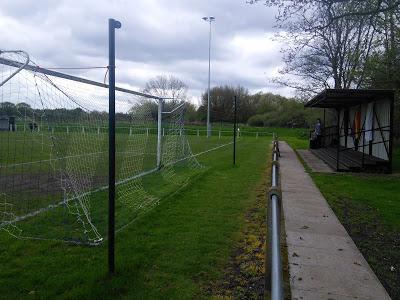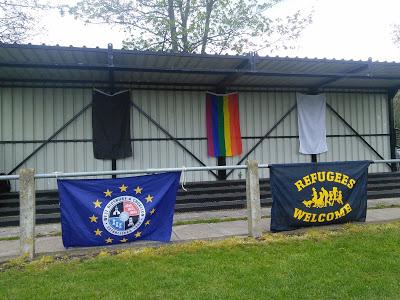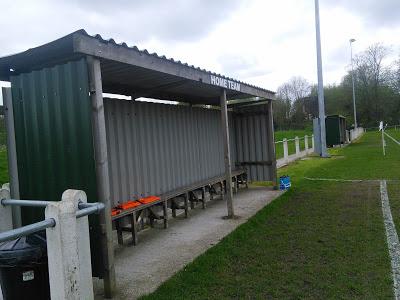 563. Brookburn Road
Capacity 1,000
West moved from the Christie Playing Fields to Brookburn Road in Chorlton in 1997. The ground is tucked away in a housing estate, dominated by the large clubhouse and changing room block at the far goal. There is a few seats at the front of the building with a small covered seated section named the Rob Turley Stand next to it. There is some cover at the entrance goal with the rest of the ground open on both sides.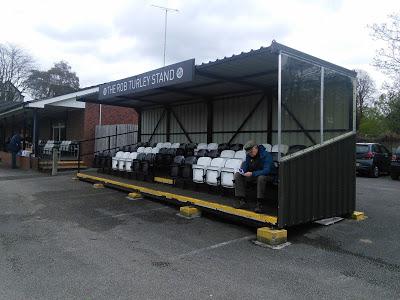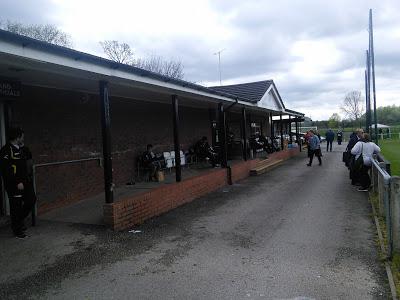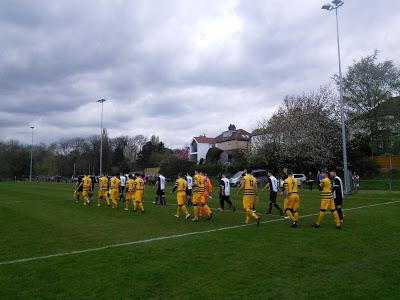 West left it late to overcome Congleton Town with all four goals coming in the last quarter of the game. Nia Bayuno headed in a corner on 72 minutes, before the visitors replied with a neat volley from Callum Gardner with time running out. The away side looked the more likely to go on and grab a winner, but a towering header from Saul Henderson, quickly followed by a rasping shot from Carlos Mendes Gomez, saw West steel the points in injury time.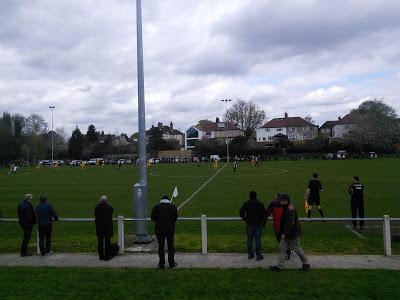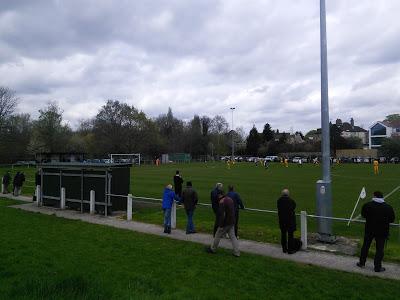 Maine Road 2-2 Abbey Hey
North West Counties League - Premier Division
(14th v 12th) 5.45pm ko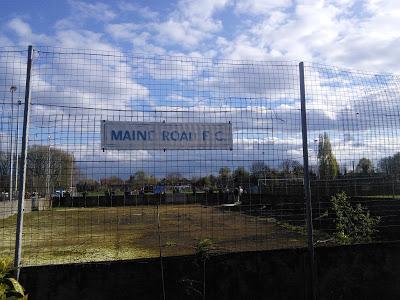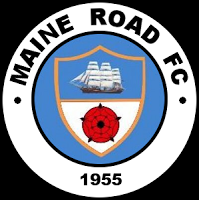 Maine Road FC
Founded in 1955 as City Supporters Rusholme
Played Sunday League football and became Maine Road FC in the late sixties when they moved their HQ to the Maine Road Social Club.
Switched to Saturday football in 1972, winning the Manchester League Premier Division four seasons running between 1983 and 1987.
Joined NWCL Division Two in 1987 - champions in 1989-90
Premier League runners-up 2012-13
League Cup winners 2008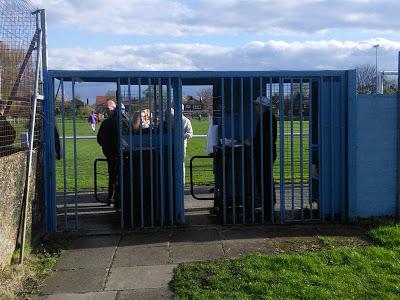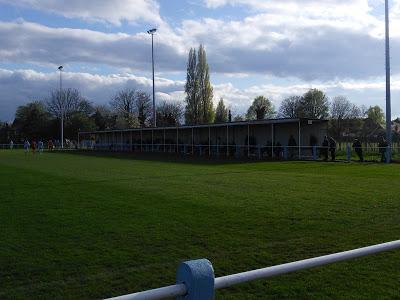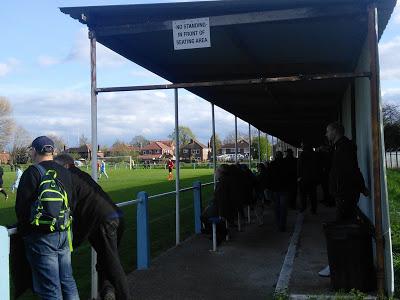 564. Brantingham Road
Capacity 2,000
After playing at various grounds in Withington, Stockport, Newton Heath and Flixton, the club moved to Brantingham Road in Chorlton in 1980. The ground is decked out in sky blue and has a covered enclosure down one side filling with a couple of rows of wooden benches. On the dugout side is a covered standing area, with open hard standing behind each goal. The spacious clubhouses bar has church seats, so you literally take a pew when you sit down for a drink.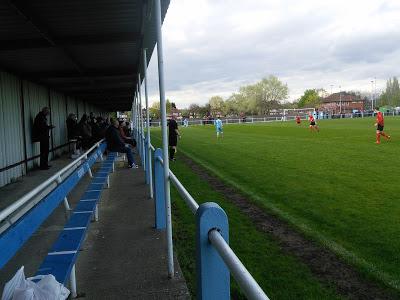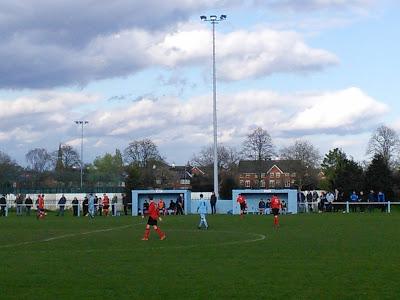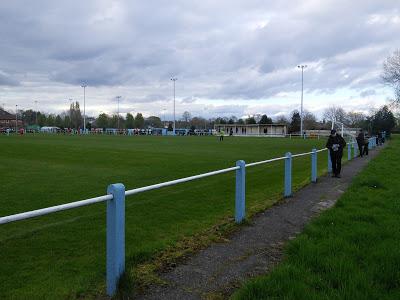 Maine Road let slip a two goal lead to share the spoils with Abbey Hey. Matthew Morgan produced two good finishes, with a goal in each half to put the Sky Blues in command, before the visitors hit back. Matthew Cook got on the end of a left wing cross to fire in at the far post, before the last (and best) goal of the day from Ashford Blake, who rifled in the equaliser from the edge of the box on 79 minutes.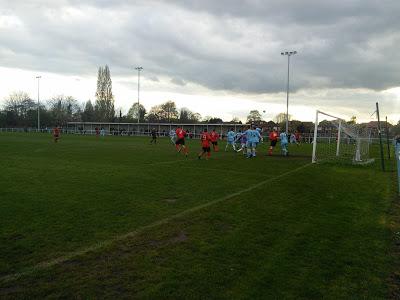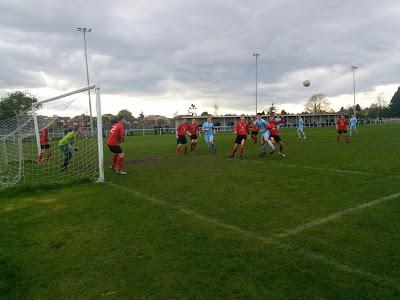 Afterwards, Peter didn't spare the horses, getting me back home at 10.15pm, after an enjoyable but tiring day. My personal highlights throughout the day was the 'Spoons in Chorlton, the drunken crack from Dickie Bysouth and the gorgeous barmaid in the clubhouse at Maine Road.
Matchday Stats
ACFC 5 (Edwards OG4 Cover 20pen, 66, 76pen Bailey 49)
AFCD 1 (Helpless 80)
Att.478
WD&CAFC 3 (Bayuno 72 Henderson 90+1 Gomes 90+4)
CTFC 1 (Gardner 84)
Att.332
MRFC 2 (Morgan 18,51)
AHFC 2 (Cook 62 Blake 79)
Att.259

Spondoolicks

Admission £5 each game

Programmes: £1.50 each and £2 at West

Pin badges: £3 and £2.50 at Maine Road.