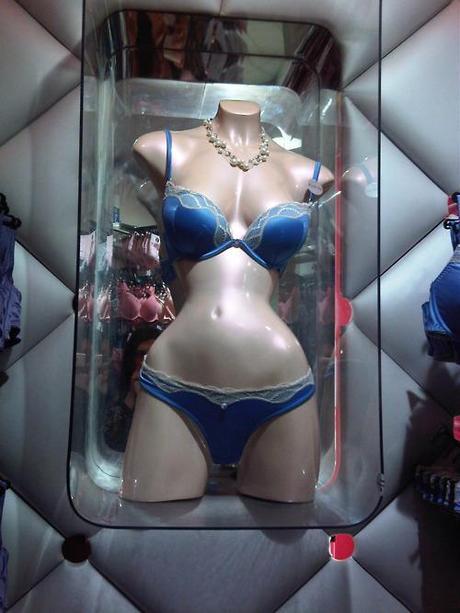 MANAQUIN BODIES
Talk about girls having self-image issues? Its no wonder when Stores have maniquins with impossible sizes and proportions like this one in a certain highstreet retailer which boasts its use of "real/real sized models" on its website. Was in the store today and found this disgusting thing!
Not only is it impossible to achieve this shape without extreme corset training but its ugly and cartoon-like.
So girls please dont aim for these alien like bodies, we are women, we are human beings, we are supposed to have meat on our bodies.
Read my last blog on image: Airbrushing Angelina
xoxo LLM