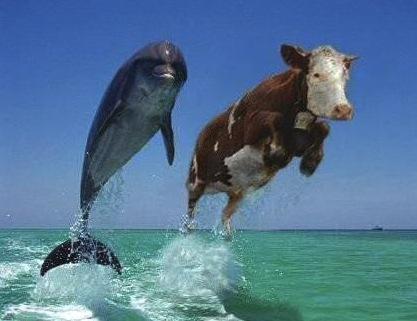 In today's world, most people now are living with high levels of stress. This stress is robbing you of years of your life by destroying your health.
Learn to manage stress, and you can reclaim your life.
The steps are easy, but cannot be avoided.
You either start managing stress, or watch it eat away at your immune system, and open the door for disease and finally death.
The Positive Side of Stress
Stress itself is a part of our "fight or flight" reflex.
This temporary stress is programmed into our DNA, and causes our bodies to release the various hormones and enzymes necessary for our self-preservation.
This is the positive side of stress. After the stimulus is gone that caused the fight or flight reflex, our bodies flush out the remains of the hormones, and we are in many ways better for it.
The Negative Side of Stress
When we are faced with daily stress, and our bodies cannot cope with the situation that is causing it, ourimmune system is the first to break down.
Our bodies cannot flush out the excess of chemicals produced by our endocrine system, and they act as immunosuppressants.
We open ourselves to heart attack, stoke, any number of organ failures, and naturally, attack from pathogens of all natures.
Stress Management Basics
If you are reading this article, you may be, like so many of us, in need of learning the basics of stress management. It is a complex subject, but stress management has the following key components.
Recognition of the stressor (that stimulus that is causing the stress)
Understanding your body's (and mind's) reactions to stress
Resolution (the inner commitment) to manage the stressor
Confrontation or withdrawing from the stressor (an adaption of the fight or flight reflex)
Reinforcing our natural resistance to stress
Rejection of additional stress from the same or related stressors
Stated simply, you must first recognize why you are stressed and by whom or what. This has to be very clear to you.
Then you must examine what that stress is doing to you (and your body). After that you must resolve and firmly commit to manage this stress, in any way possible.
That means, you might have to confront it straight on, or decide to remove yourself from the situation where you are being stressed.
At this point, you may need to start going to a gym, taking teas of soothing herbs, start meditation, or get massages… and there are many more ways to reinforce our natural resistance to stress.
Alcohol, drugs, absences, chain smoking, and the like may for a moment help you forget some of the stress, but indeed, these habits will not reinforce your natural resistance to stress, but mask the stress.
The stress will still be there, and you will still suffer for it.
Finally, you must resolve firmly and unequivocally to reject further stress from the same stressor or stimulus.
You can just shut off your senses to it, or inform whoever it is that is stressing you that you will no longer be bothered by it or them.
This resolve is a great step in reclaiming your life.It is a fact, if you fail to manage stress, it will damage you mentally and physically, and rob you of years of your life. In part 2, read how to confront or withdraw from the stress stimulus (or stimulator) in new and powerful ways.


Author: Sacha TarkovskyArticle Source: EzineArticles.com
© 2011, ©Active Consultants 2011. All rights reserved. Copying in part or in entirety only permitted by written consent
Republished by Blog Post Promoter