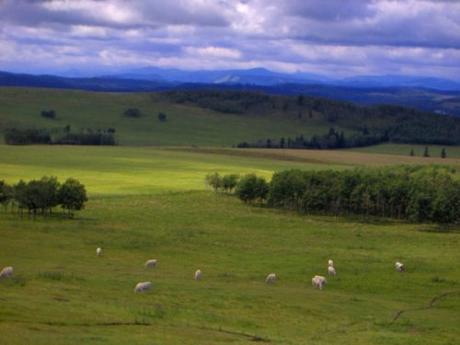 "And God blessed them, and God said unto them, Be fruitful, and multiply, and replenish the earth, and subdue it: and have dominion over the fish of the sea, and over the fowl of the air, and over every living thing that moveth upon the earth." (Genesis 1:28)
Adam was given dominion over the Earth and instructed to "subdue it." God intended for mankind to rule over the Earth as His representative. All things would be subject to mankind's authority and man would be accountable only to God. Yet for this one stipulation, Adam would sacrifice all. Satan would tempt Adam and Eve to desire not to rule under God's authority and in His stead, but to rule as gods themselves.
In this passage of Genesis 1:28-30, we have a beautiful picture of God's wonderful grace. God provided everything that the man and woman would need (v.29), freely giving them dominion over all things to enjoy. He gave them power over the Earth itself and sent them forward to populate it. But they would forget that it was only by God's grace that they would continue to enjoy the dominion that they had been given. Verse 28 says that God "blessed" them. This was not a one time blessing as we might initially think, but rather an ongoing "blessing";  in that it was God Who was the continual Source of their blessing and provision.
Jesus Christ would later come to Earth as the last "Adam" (1 Corinthians 15:45). He would come with the power and dominion over the Earth which the first Adam had laid down in his disobedience. Jesus demonstrated this authority in His power over sickness, disease, death, demons, and even the weather itself. He would walk on water, calm the storms, raise the dead, and feed the multitudes with a single basket of food. But Jesus would do these things under the authority of the Father. He would exercise this dominion the way that it was intended to be used.
In this fallen world, we do not have the dominion and authority over the Earth that Adam was given. Nor do we have the dominion that Jesus exercised. But He has given us the dominion and authority to do the things that He has called us to do. It doesn't come from our own power, but from God's power. We may not be able to heal the sick, raise the dead, or calm the stormy seas, but we serve the One Who can. He has equipped us and anointed us to do those things which He has called us to do.
Lord,
Thank You that we serve the One to Whom all power and authority has been given. We may not have the dominion over the Earth that Adam was originally given, but You do.
Lord, we pray that You work in our lives and exercise Your dominion over our own circumstances. Bless us and provide for us just as You blessed and provided for the very first man and woman. As we walk in Your grace and blessing, Lord, may we never lose sight that all blessings, all provision, and all dominion comes from You. May we never take for granted any power and authority You do bestow upon us, seeking to usurp that which You have not given. Lord, may we always seek Your glory in all things,  not our own.

In the name of Jesus,
Amen

[This post was originally published July 26, 2009]
Advertisements