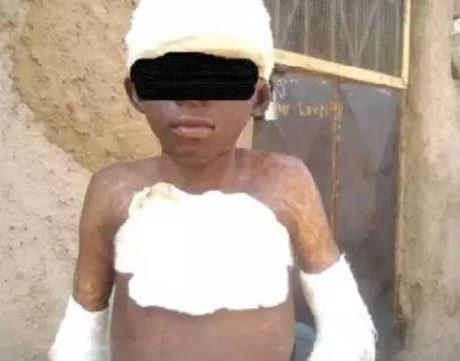 A middle- aged man named Nsobila John in Bolgatanga in the Upper East Region of Ghana, set an 11-year- old boy, Maxwell Ayinbisa on fire for allegedly peeping at a woman in the bathroom.
In an interview with Classfomonilne, Mustapha Rahmani, the victim's father, revealed that the suspect; Nsobila John was reported to the police after committing the crime, but after taking care of Maxwell's initial treatment costs, he abandoned him.
However, the victim's families and the suspect later reached a settlement agreement outside the court.
Advertisement