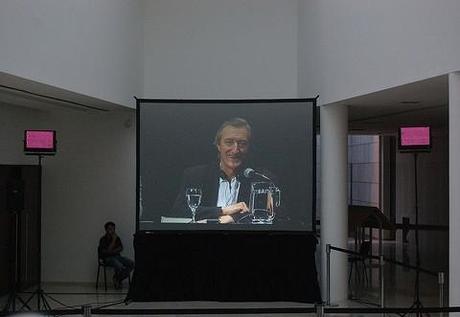 The Man Booker Prize 2011 has not been a stranger to controversy. The longlist was commended for its attention to small presses, independent publishers and first time novelists, but questioned for its lack of attention to the "big names" of the year (including Anne Enright and Edward St Aubyn.) The shortlist also caused a furore, as it left Alan Hollinghurst off (he'd written a book widely called a masterpiece, The Stranger's Child), and included a few books that some thought not literary at all (A D Miller's Snowdrops, a thriller, being one of them)
The judges also fell under scrutiny from commentators – chaired by Dame Stella Rimington, and including an MP noted for culling leylandii called Chris Mullin whose literary "output" consists of some diaries – they caused critic Leo Robson to comment in the New Statesman that though Rimington was "able and intelligent", you wouldn't ask John Bayley to be a consultant on Spooks.
But now Julian Barnes, the distinguished novelist and previous nominee, has walked off with the prize for his novella, The Sense of an Ending, a lucid and mysterious fiction about memory, sex and friendship. It's the fourth time Barnes has been up for it (as it were); always the bridesmaid, he's now managed to secure the ring and is able to enjoy the fruitful honeymoon that will ensue. He was certainly pleased, according to someone who was at the party, as he came in he was seen chortling: "Bingo!" (A reference to his own term for the prize, "Posh Bingo.")
But has the Booker really been dumbed down? And why give the gong to Barnes, who has written better novels that really deserved it?
"I have no reservations about telling you that there was great joy in awarding the prize to Barnes, and that it marks an excellent moment for British fiction", said Gaby Wood, one of the Booker judges, in an article on The Daily Telegraph.
Buggins' turn? The Sense of an Ending may well be "near perfect", said Arifa Akbar in The Independent, but the decision seemed a compromise. The comittee of judges seems to have "desperately" backpedalled away from their decision to choose books on the basis of their "readability." The shortlist aimed "no higher than middlebrow", and won "open loathing" from critics. Barnes, the only heavyweight on the list, was the right choice – but it's a case of "the right author in the wrong year." Comparisons with Ian McEwan, who won for Amsterdam, spring to mind.
EasyBook! Jeanette Winterson, in a brilliantly judged and fluid piece in The Guardian, said she was tempted to set up her own publishing house, "EasyBook", offering a "no-frills" service that wouldn't trouble the old brain cells. There's nowt wrong with that, but there's a simple test to see if a book is "literature" – does it make you think and feel more? It really doesn't matter what the book is about – we don't read Jane Austen for advice in marriage. "Novels that last are language-based novels." If there's no power in the language, then "forget it." This whole row about "readability" is silly – we don't blame maths for being hard. In fiction we seem to want a sort of "printed television". The "literati" aren't insular – they just believe in "literature", just as the Turner Prize judges believe in art. The Booker shorlist may find its way this year onto everyone's bedside, but that's "not as important as changing the way that even one person dreams."
Dumbing Daaahn. In a marvellously ironic piece on The Huffington Post, Sam Kitchener gave a rundown on the short list to see if it was really being dumbed down.  "Spot Goes on Holiday" is "extraordinary"; "Is it Just Me or is everything Dogshit" is "a compelling piece of investigative journalism"; "The Argos Catologue" is "heartbreaking", and as for "War and Peace" – "How anyone can accuse the Booker of dumbing down with this on the shortlist is beyond me. It's written in Russian, for pete's sake."