How much faith do you put in outside "bookies" ponying up their bets on who'll win a major literary prize? I've been keeping my ear to the publishing ground since the Man Booker Shortlist was announced and, here at the last minute (the winner will be announced tomorrow), it seems my favorite, Will Self's Umbrella, is turning up number one on some lists (this was AFTER I picked him, mind) and number two on others, trailing Hilary Mantel's Bring Up the Bodies, the second in her trilogy on the Tudors (which have been done to death, don't you think?).
[Honestly, enough with the Tudors. Henry was a fat, spoiled bastard of a king, Anne Boleyn was a whore who possibly wasn't and Elizabeth I one of the finest rulers of any era. There's your summary. Move on.]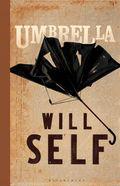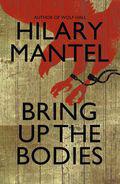 I'll stick by Self, through thick and thin. I think he's brilliant, absolute genius and has the formula for a Booker win plastered all over him. Each year one writer pops out at me (it's as much the writer as the book, thus the political nature of the prize) and this year it's Self. But, yes, okay, in 2011 my heart of hearts screamed SEBASTIAN BARRY! until he was knocked out of Shortlist contention. Then, I knew it would be Julian Barnes. And, hey! It was Julian Barnes!
But the issue that year was the radically different writing styles of Barry and Barnes were in direct opposition. I know they were the two neck-and-necks, that Barnes edged out Barry's exquisitely lyrical style with his heart-stopping, stripped down, minimalist prose, because I could see it from 3,963 miles away. So obvious. So formulaic.
After Barry was edged out I sent a note to Susan Hill, one of the judges, (I know her peripherally through a British blogger friend) complaining of Barry's being edged out for the Shortlist and she replied, simply, they had to choose amongst all the deserving writers. And fair enough, that's how it works. His loss in 2005 causes me greater pain, by far, when A Long Long Way lost to Banville's The Sea. But then, if any novel was on par with A Long Long Way it could only have been Banville's novel. Both are among the finest novels ever written in English, though I'd put Barry ahead by an eyelash width.
Shock, I know. [SEE: Barry, Sebastian: mentions on this blog]
This year I almost sense an upset winner, a come from behind - Tan Twan Eng's The Garden of Evening Mists - because the Booker has been contested for its narrow-mindedness, its general predictability and  tendency to give away the prize to the same old people - white males, basically. The question is, have they listened to their detractors? The wild diversity in this year's crop of Longlisters suggests they wanted to at least appear more open-minded but then the Shortlist edged out most of that same diversity.
Only they know what that was about.
I'm just sorry for the prize contenders, because the farce involved in their chances for the win partially obscures the honor of the win. Here's a prize that's not really a prize (as are all literary prizes, truth be told), because it chooses falsely, based on a certain political formula. The world watching may or may not realize that, making the win truly a mixed blessing. It's good for a writer's credentials, and definitely from a sales standpoint, but useless as far as choosing "quality," which cannot be quantified.
That's why Sebastian Barry need not cry into his tea. Why his greatness is no less diminished after his losses. And this is probably my 1,000th reference to him on Bluestalking.
How can you take books written in radically different styles and say this one's better than that? You can't. That's the problem lots of us (I'm in that jaded pack now) have with this real-world example of Alice appearing before the court. The truth behind the prize is merely an impotent deck of cards, flipped through the air, ending as a big mess on the floor.
Just don't try telling Stothard that.
I just thank God the jury panel changes yearly. Cannot wait to see the door hit that self-righteous prig on his way out. If you want to talk about the representative for what's wrong with literary prizes, here's your poster boy. So, if anyone's going to go with the general formula - or even beyond, choosing the "obscurification" as his point of contention - it'll be him.
But enough of that. Here are my official picks:
Will Self for Umbrella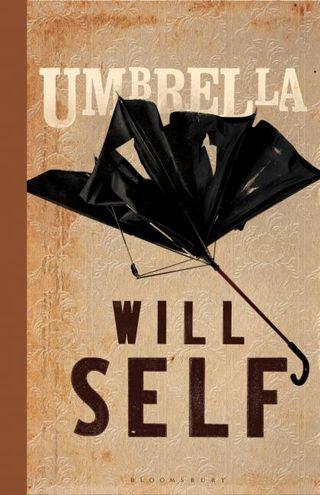 Tan Twan Eng for The Garden of Evening Mists (the come from behind)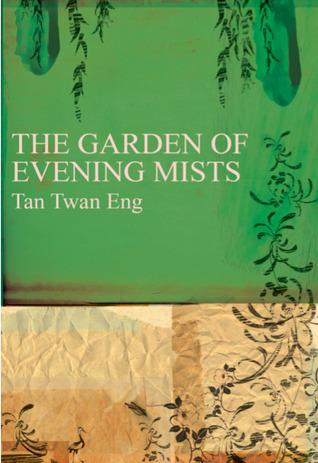 We'll see tomorrow. I'm always up late so I'll try to catch the announcement as it comes out - unless I fall asleep, in which case I'll know ASAP upon waking.
Tick tock, tick tock.
Any other brave souls out there willing to step up and have a go at predicting the winners? Let 'er rip!