By Susan Duclos
A Vietnamese man and his son have been found after 40 years of living in the jungle where the father took the child, during the Vietnam war after his home exploded killing his wife and two eldest sons. The two men allegedly survived by cultivating forest vegetables and hunting animals and had no contact with the outside world.
The father, Ho Van Thanh, is now 82-years-old and the son, Lang, 41. They reportedly lived in a tree-house, living off of wild plants and cassava roots and corn and sugarcane grown on their own nearly 2.5-acre field and wearing loin clothes made of bark.
Another son, left behind 40 years ago, says he had found his father and brother once before over 20 years ago, but could not get them to rejoin society.
In
one report
it is said that  the father kept his military trousers neatly folded in a corner as well as the little red coat his son was thought to have been wearing when they fled.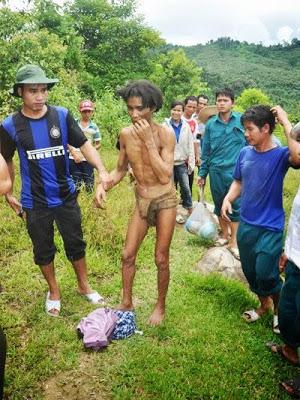 Ho Van Lang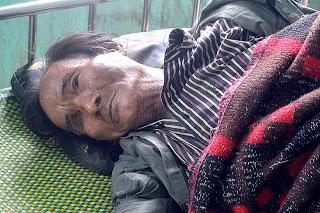 Ho Van Thanh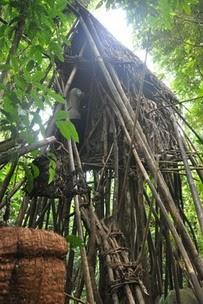 Tree house Ho Van Thanh and Lang lived in