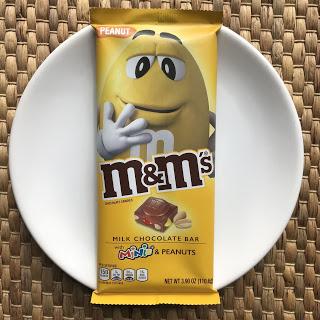 Recently, Mars UK launched their M&M's bars range as well as Salted Caramel M&M's - what a treat! They're finally giving us more interesting products than they have in previous years. And these bad boys are extremely tasty; in fact I think I liked them more than regular M&Ms for a few reasons. Today's review is for the US version I got from A Taste Of The States - which I presume is the same as the UK one.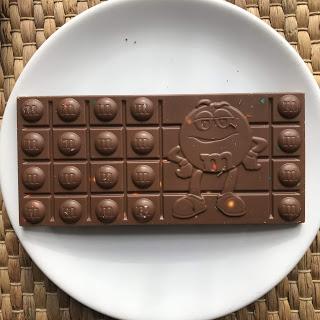 Look at the block design - isn't it cool! The milk chocolate is smooth and has mini chocolate M&M's and peanuts embedded within, and the M logo on each block plus the M&M character smirking at you!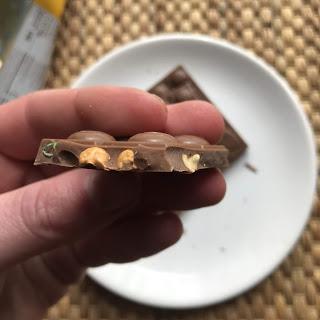 The bar doesn't contain actual Peanut M&M's unfortunately, as I imagine they'd be a bit too big to cram into the block and still have it look all glossy. Instead it has milk chocolate mini M&M's plus roasted peanuts.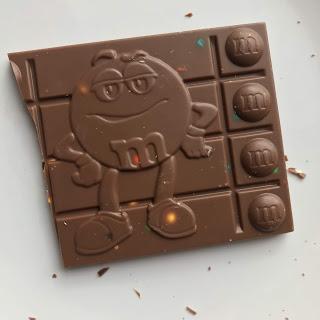 The chocolate tastes pretty good quality, it's smooth and with a good cocoa flavour, it's not particularly distinctive but it does taste better than most standard milk chocolates from the likes of Nestle and co. It's a great base for the inner filling, which is the main point of the bar, and combined together the chocolate, nuts and crunchy M&M pieces are just lovely! It's a rather simple combination really, but one that works very well.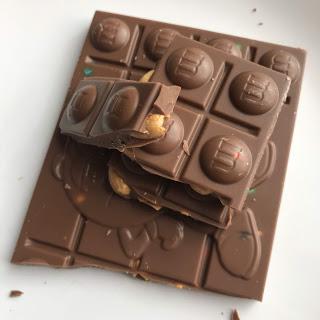 Overall, do these bars live up to the hype? I would say yes! If you've spotted these in Tesco or other stores recently I would highly recommend giving them a try. There's also a Milk Chocolate, Crispy and Hazelnut version too.