In 2013, 14 years after we moved here, the first deer visited and stayed to birth a fawn.  Twins were born in 2014, and one more in 2015.  They are all such welcome additions, that they receive a great deal of attention.  I haven't yet photographed the occasional Antelope, Bat, or Cottontail Rabbit that visits the farm, but I will update this post when I do.  The friends–the dogs, cats, and three rescued cows–that spent long lives here will be the subjects of another post.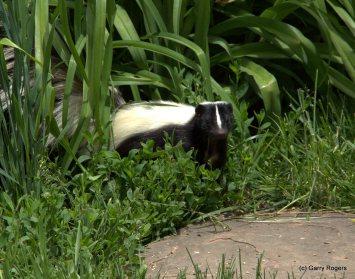 Striped Skunk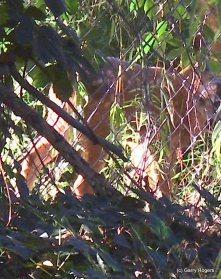 2013 Mule Deer fawn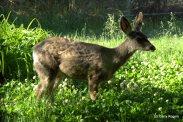 The 2013 Mule Deer Fawn with winter coat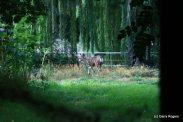 The 2013 Mule Deer Fawn's m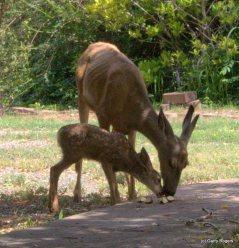 A 2014 Mule Deer Fawn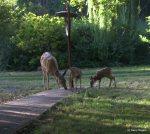 The 2014 Mule Deer Fawn Twins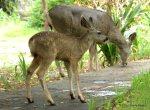 2015 Mule Deer fawn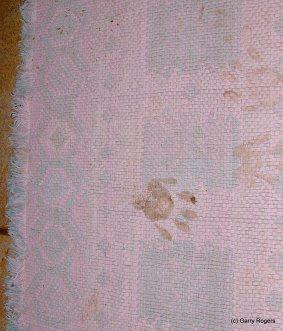 The footprint of a Raccoon who came in through the cat door, washed some cat food in the cat's water bowl, ate, and left.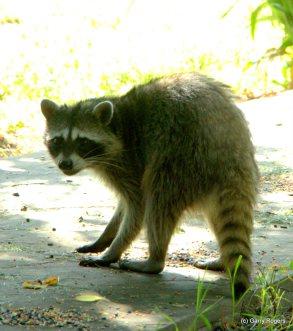 Raccoon who stays around the house.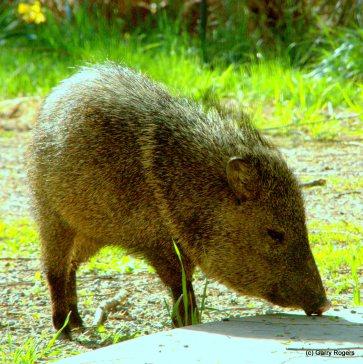 Collard Peccary (Javelina)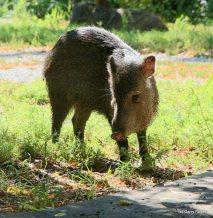 Javelina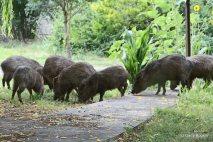 Javelina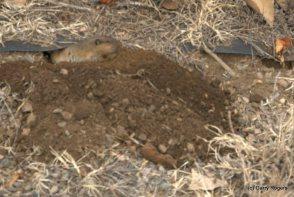 Gophers are the principle food of the local Red Tailed Hawk family.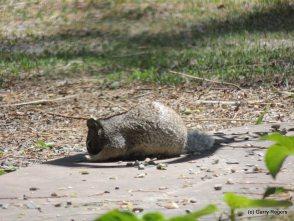 Rock Squirrel pocketing bird seed.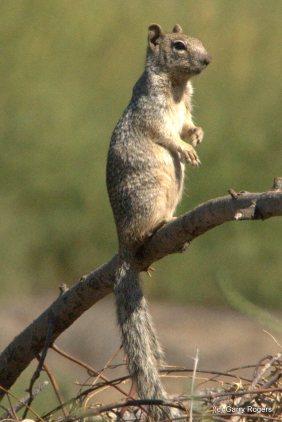 Rock squirrel a few feet above ground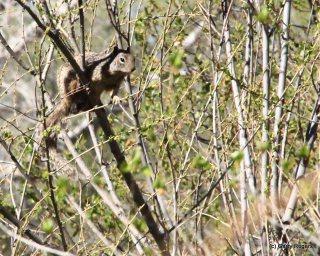 Rock squirrel high in a tree eating willow buds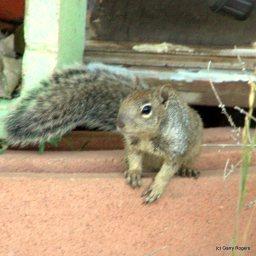 Young Rock Squirrel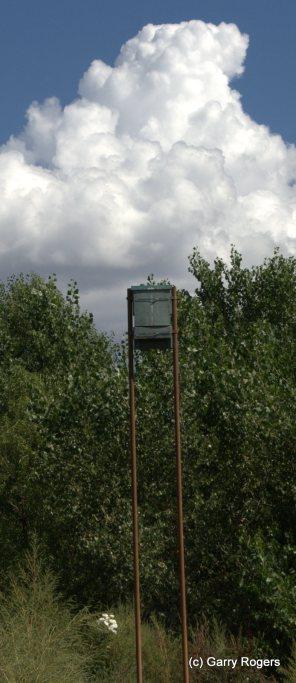 My bat house (vacant now)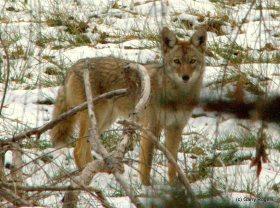 Coyote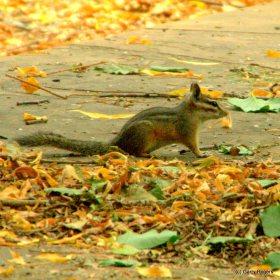 Cliff Chipmunk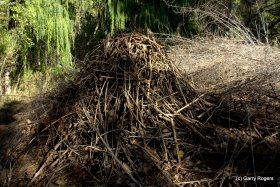 Discovery of this three-foot tall Woodrat (packrat) house in 2012 spurred an inventory of the farm which found 16 new (<six years old) houses.