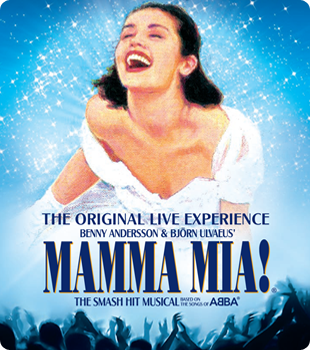 The international tour of the Broadway and West End smash musical "Mamma Mia!," featuring the classic songs of Abba, will be staged at the CCP Main Theater starting Jan. 24 for a limited season only.
The musical has become a global entertainment phenomenon. "Mamma Mia!" personalizes Abba songs in a fresh, vital and immediate way that simultaneously retains their pop integrity yet also does something more that is an essential requirement of good musical theater: to advance an appealing story and comment on it.
The story begins 22 years ago when creative producer Judy Craymer first met Björn Ulvaeus and Benny Andersson, the songwriting geniuses behind Abba. Meeting the men who had written 'Dancing Queen,' one of the greatest pop songs of all time, Craymer was suddenly inspired. She was triggered by the song "The Winner Takes It All," its lyrics telling a roller-coaster story of love and loss, which became the basis in creating what would become "Mamma Mia!"
The musical's team did not change the lyrics, preferring instead to weave a contemporary, ironic, romantic comedy around the songs. Abba's songs generally fell into two different generations—the slightly younger, playful songs like "Honey, Honey" and "Dancing Queen," and the more mature, emotional songs such as "The Winner Takes It All" and "Knowing Me, Knowing You." The idea of a cross-generational love story was devised.
When "Mamma Mia!" opened in London on April 6, 1999, one British critic said: "Mamma Mia! could put Prozac out of business!"
"Mamma Mia!" recently celebrated its 10th anniversary on Broadway, with the Empire State Building lit up in pink, white and blue in honor of the musical, which has become the 10th longest-running show in Broadway history, surpassing the record previously held by "Miss Saigon."
"Mamma Mia!," presented in Manila by Infinity, powered by Smart and Citibank, will be staged at the CCP Main Theater starting Jan. 24. Tickets are priced at P750, P1,000, P1,500, P2,000, P2,500, P3,000, P3,500, P4,000, P4,500, P5,000, P5,500, and P7,000. Senior citizens enjoy a 20-percent discount.
Call 8919999, or visit www.ticketworld.com.ph. Weekday rates are priced at P750, P1,500, P3,000, P4,000, P5,000, and P6,000; including shows on Sundays, 8 p.m. Weekend matinee rates are P1,000, P2,000, P3,500, P5,000, P6,000 and P7,000. Family Package: buy 4 tickets to get 40-percent discount on 3rd and 4th tickets. Groups of 20 or more can also get a 10-percent discount.