I do love shopping perhaps a little more than I should.  Handbags, shoes, coats.. you name it I have some how justified buying it! My fiance will agree undoubtedly.... but as fashion lovers of the world why can't we enjoy to shop? 
Sometimes I impulse buy without really investigating what I want, why I want it and what it'll go with. Sometimes I don't get a chance to battle with the crowds on a Saturday to hunt for a pair of black boots to go with my new jeans, I say don't have time what I really mean is... I don't have the patience to deal with Saturday slow walking shoppers whilst I hunt for boots I don't even know exsist! Oh the frustration.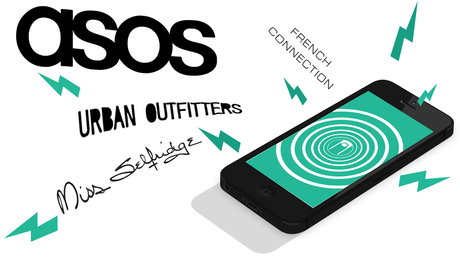 With this in mind the other week I got an email introducing me to this brand new shopping app that allows you to shop online... doesn't sound groundbreaking really does it? But it actually does much more than that...
Mallzee
(in a nutshell) is a platform for you to become social with your shopping and buy your clothes online. This is all done on your phone so you can be on your lunch break at work, or on the train and be hunting for your outfit for your work party at the weekend.
What is Mallzee about
2 million (yes 2 million) products ranging from ASOS, Topshop, River Island, Miss Selfridge, Urban Outfitters, Liberty London and 100s more!
Not just highstreet it also has boutiques too!
 Personalised outfit recommendations which utilise intuitive style graph technology to find clothes which suit your personal style. How clever.
Exclusive fashion deals - who doesn't like a bargain?
Easy to sign up via email or social media
It uses a tinder style so you can swipe yes and no on items that come up.
A blogger of the month is featured with their latest tips and picks
There is a trend of the week for you to keep up to date with what is hot! 
Browsing by brand, category, color or price so you can browse easily.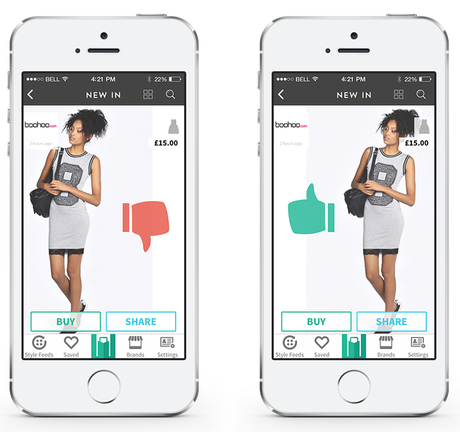 You can pull ideas  from top lists created by other users, you can also create brainstorm lists yourself and you'll see weekly top trends which will all give you inspiration for your fashion hunt. For example you could create a look for a girls night out during AW14 and that could have an amazing monochrome dress and heels.  You can then add that dress to your favourites for you to come back and look at, but to top it off Mallzee will infact notify you when your dress has gone into the sale!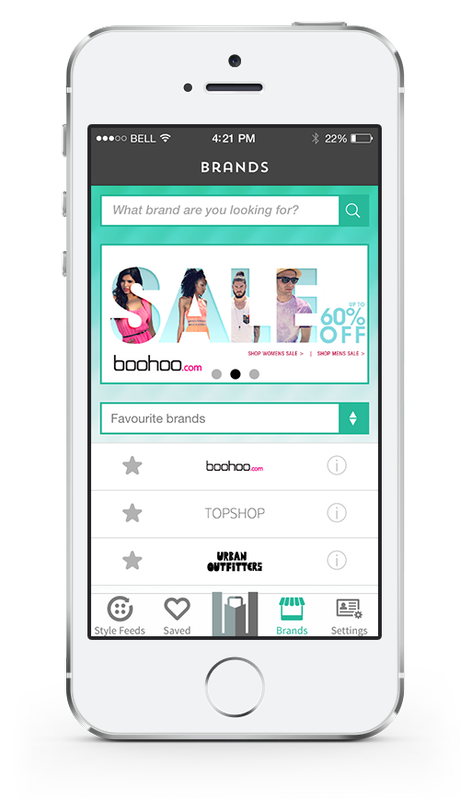 If you read my blog you know I don't do things 'normally' so to give you more of a visual idea of
Mallzee
I've created some style examples below. None of this imagery is anything to do with the app it's purely to demonstrate how easy shopping could be. By the way yes that is me styling some outfits, I took inspiration from Clueless the Movie and Cher's rotating wardrobe!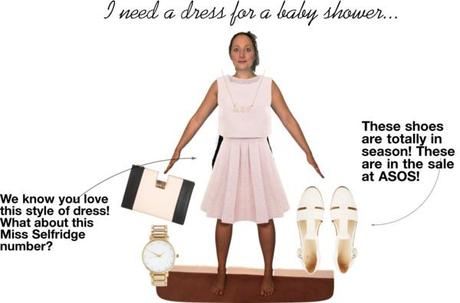 You could of seen those shoes in a Style Feed and saved them, Mallzee has just told you they're now in the sale for £20.00! To buy or not to buy... that is the question!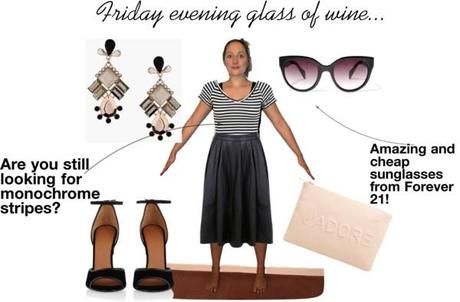 You are looking for some stripes in monochrome.  Mallzee has found an amazing top for you from Miss Selfridge... shall you save it or maybe just buy it as it's just what you're looking for.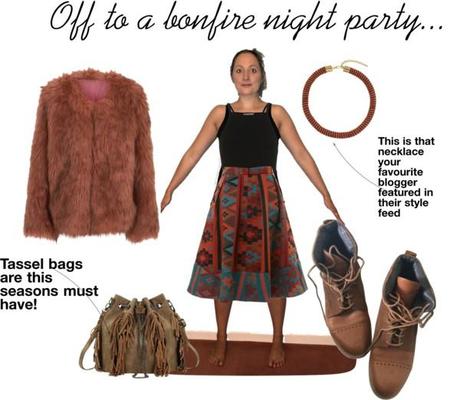 Your favorite blogger had some items that were folksy hippy inspired, all are perfect for AW14 and especially the bonfire night party you have coming up.  You can't go in your scruffs so something inbetween would be great.... mmm you do love that necklace... oh and that bag!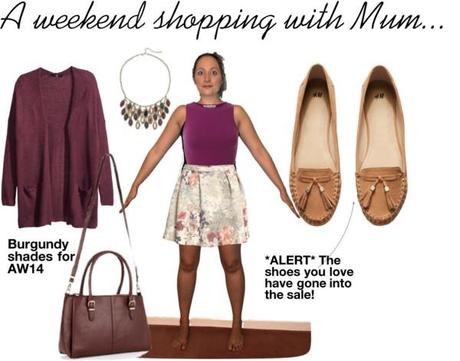 You need something to wear for an afternoon tea with Mum on a shopping trip.  Something pretty, comfy and Mum will like (she'll be paying after all!).  Wow! You've just had an alert those shoes you've been eyeing up have gone into the sale... must buy them!  You also want something in burgundy... what do you suggest Mallzee? 
Verdict
There you have the new shopaholics best friend.  I think my shopping has become less impulsive as I'm investigating trends, looks and items far more closely.  For me the creative side of the app is my favorite part as it's one big fashionistas forum to gain inspiration to shop! The Mallzee app is going to get bigger and bigger with the buzz that is already circulating even now...
As part of all this there is an absolutely amazing competition for bloggers to win a bundle of prizes!
£250 to spend with a retailer of your choice

A blogging short course at the world-renowned London College of Fashion

An iPad Air

A Canon wireless printer
Find out more on how to get your hands on these visit
Mallzee blog post.
What do you think?  Would you give this app a go?  If you have already... do you like it as much as me?
Annie xoxo