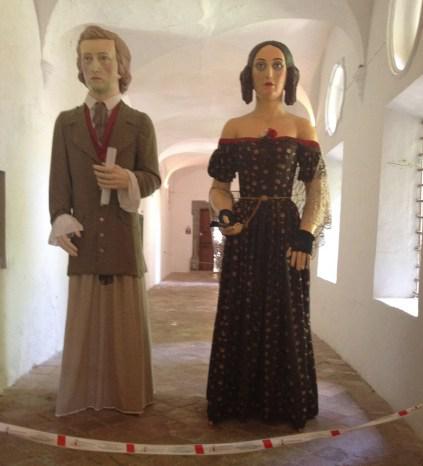 Much more than life-sized Frederic Chopin and George Sand, Valldemossa, Spain
Although I never really played an instrument growing up (I was a terrible violinist for a few ear-harming years) and even now am not a person who needs to have music playing in the background, I do happen to have a favorite composer — Frederic Chopin. It turns out that Chopin and writer George Sand and her two children, Maurice and Solange, had spent the winter of 1838/39 (November-February) on Mallorca in the mountain town of Valldemossa, not far from where we were staying in Port d'Andratx.
Their stay in Spain did not go well. They had traveled to Mallorca for two reasons: Chopin's poor health and their desire to carry on their semi-secret affair outside of Paris. Initially, they planned to stay in Palma, but when Chopin became ill and was diagnosed with consumption, their landlord ordered them to leave, and through an acquaintance, they found rooms at the Royal Carthusian monastery in Valldemossa. These rooms, which contain personal effects, manuscripts, and mementos,  are now part of a museum complex.
Sand wrote a memoir, Winter in Mallorca, about their time in Spain, which could be termed, from their perspective, unpleasant. Because her relationship with Chopin broke violated social norms, she does not refer to him by name in the book. He is referred to as a "friend" or an "invalid."  If artistic, urban European circles did not approve of her relationship with Chopin, there was little chance of them being accepted in village Mallorca, where her lifestyle, long trousers, cigarettes, coffee drinking and non-attendance at church conflicted with social norms. She, in turn, did not think highly of the local population, complaining about noisy pigs in yards, what she considered uneducated doctors, "fanatical piety," and a "lack of intellectual energy." But, she did love the scenery, which she described as "enchanting" and full of "lavish exuberance and incomparable grace."
As for Chopin, the damp, cold weather did not improve his health. He brought one of his pianos from Paris, but it took so long to get it out of customs, that he was only able to use it for five weeks before he and Sand left Mallorca. While on Mallorca, Chopin worked on, among other pieces, his 24 Preludes, Op. 28, many of which express the range of emotions (he was enjoying Mallorca before his health worsened) experienced while on Mallorca. When he and Sand left in February 1839, he left behind the piano because it was too expensive to take it back with him.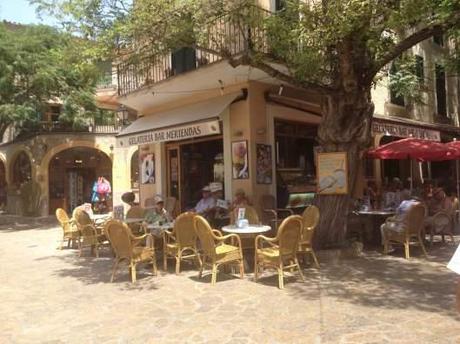 Corner cafe, Valldemossa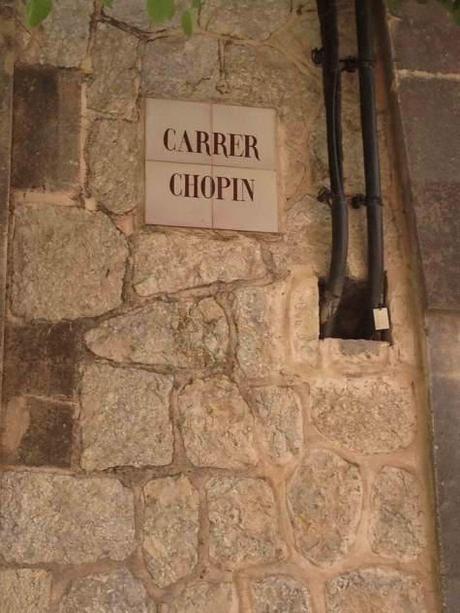 Chopin street sign, Valldemossa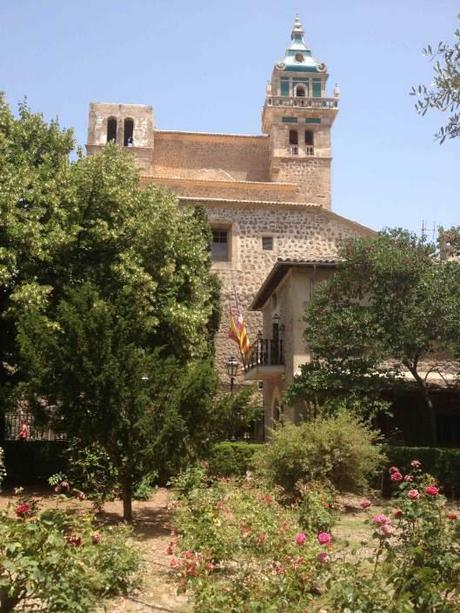 Carthusian monastery, where Chopin and Sand stayed, Valldemossa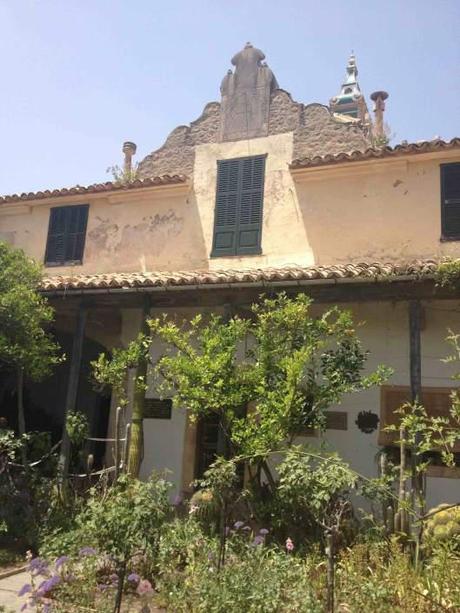 Courtyard off George Sand's room (you're not allowed to take photos of the interior of her room).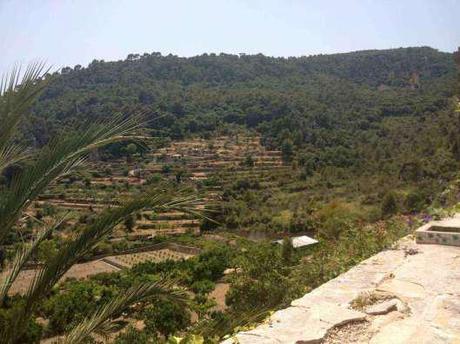 View from George Sand's courtyard, Valldemossa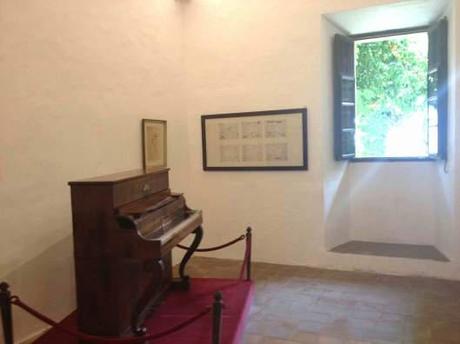 Chopin's Pleyel piano. His room adjoined hers.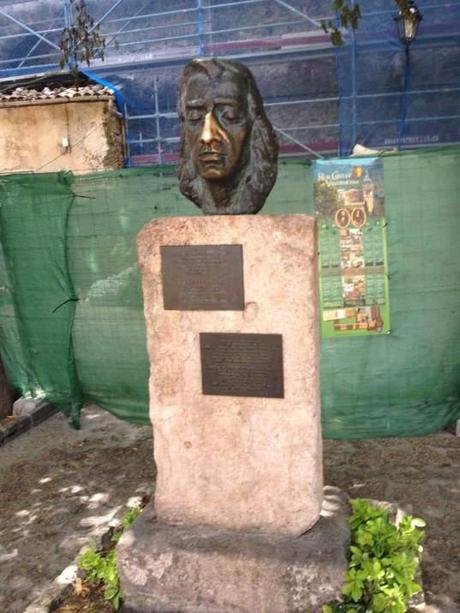 Chopin statue outside monastery. Rubbing his nose is supposed to bring you good luck!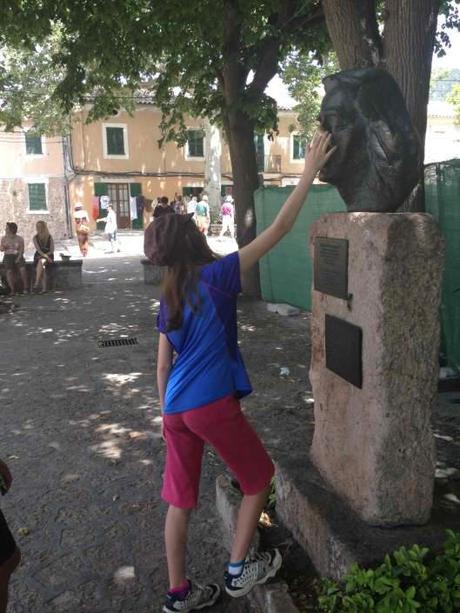 You can never have too much good luck.