I do not want to miss to visit the Asia largest shopping Mall and No.3 in the World, situated at Manila Bay.This Mall is built in two floors and can get a spectacular view of the sea from different wings.No wonder the Mall attracts about 5 lac visitors a day from all over the world.You have to take a MRT to Taft avenue and from their a jeepney to reach this place.As we were hungry by the time we reached the mall ,we entered one of the restaurants facing the entrance and ordered for Vegetarian delights.From there we had a good view of the people entering and the crowd coming in waves.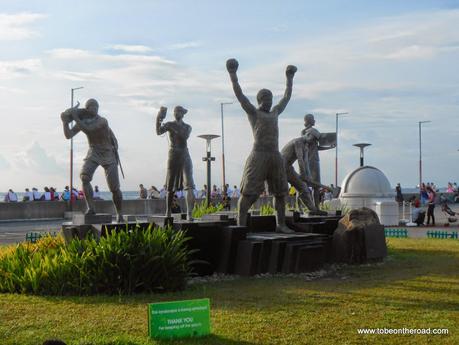 This Mall has a big ice skating rink inside and one can see big showrooms display their car models in them.All leading brands have their stalls inside.Another attraction is the Museum which is unheard in a shopping mall.having running short of time we took a taxi from our Hostel and reached this place in the afternoon.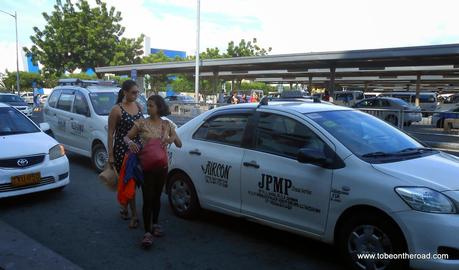 As we stepped inside we could see all the major brands in the world have their sales counters and flooded with people.I could see a science discovery center for children at the far end also a music hall where people were busy trying their talents.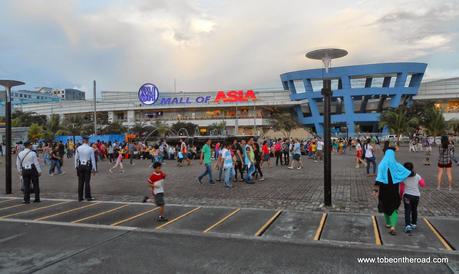 Sm Malls indoor parking bay of cars is unique with its lighting system which tell a driver which slot is vacant and easily he can drive and park the vehicle without detouring much.Even selection of shops at different levels keep the customer taste and pocket.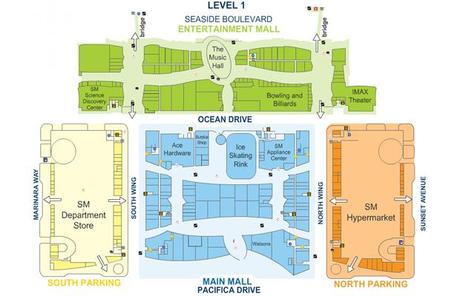 There are a lot of family restaurants and I could see people waiting outside for their turns.It has got a big IMAX hall and nine theatres for people who love to watch movies and enjoy a dinner on the restaurants facing the sea at night.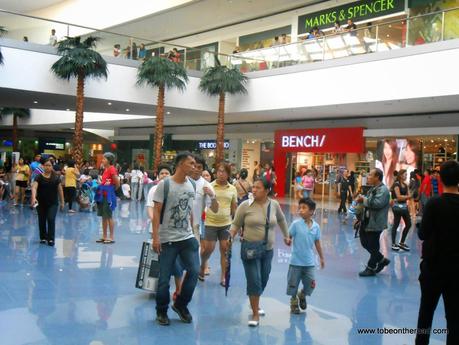 Near the seaside on the southern side stands the Eye the giant giant wheel which is 55 meter tall and equivalent to the famous London Eye.You can have a complete view of Manila and the sun set on a clear sky once you take a spin .One must not miss its  multi coloured lighting in the night .No doubt the footfalls to this SM MOA are always increasing day by day and Filipinos and foreigners come as a family outing.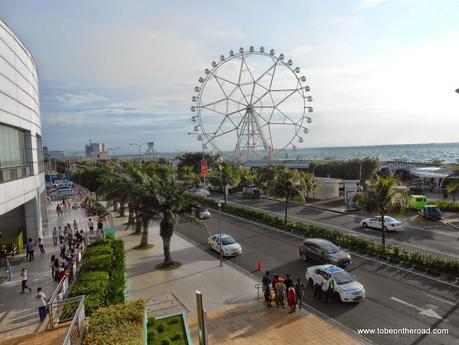 As I was waiting for my daughter and his friend who had gone inside to take a complete run of the Mall a group of young girls came and started putting steps for a back ground music.They were trying different steps with the mall back ground and one of them was capturing the shot on a movie camera.Like this I could see many small groups engaging themselves in different activities along the seaside Bouleward road.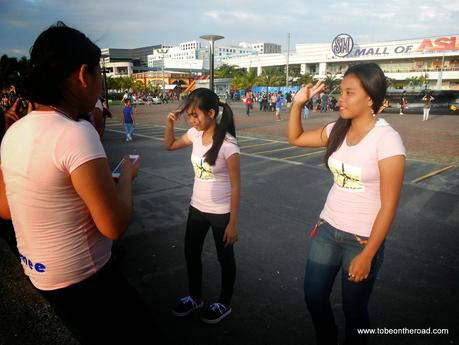 The SM Mall has a unique nature of making the shoppers reach the seaside pavements to view the Great splashing waters and sit and watch the Signature Sunset  of Manila Bay.On clear sky days one can see the far off mountains with ease and the cool breeze keeps you mesmerisng.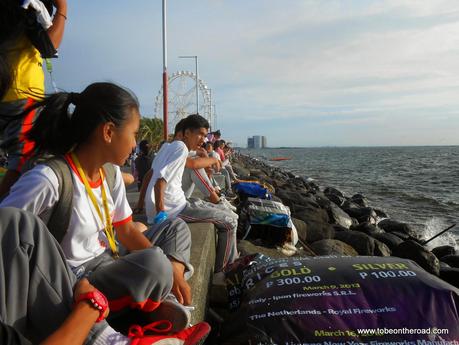 One can see lot of school children and boys enjoying the sunset with ease.There are lot of amusement parks and a toy train and action sports on a rope from one end to another end.It is wonderful sight to hear the screams of these dare devils when they zoom past above you .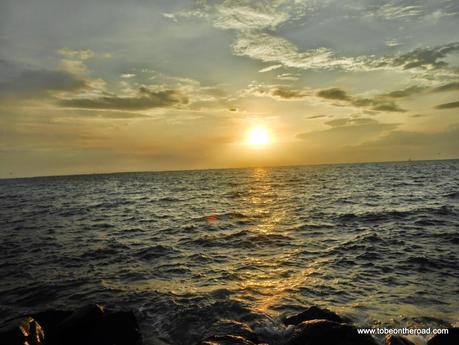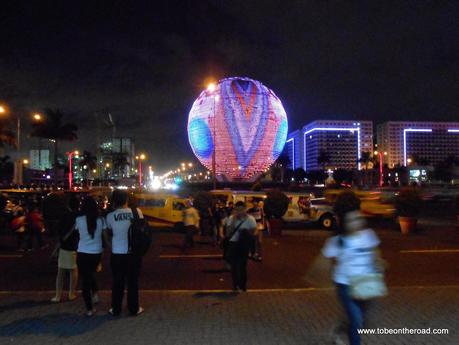 Mall front has big roundabout globe which reminds me of Universal studios and people wait for the lighting to change a the crowd applauds for some dynamic colors.This blog post is the copyright of http://tobeontheroad.blogspot.com. Reproduction in part or full of this blog post is strictly prohibited.All copy rights are reserved.When you happen to view this blog post in other sites please bring it to the notice of CHANDRAS @[email protected] efforts will be greately appreciated.As always ,all opinions expressed here are entirely my own.