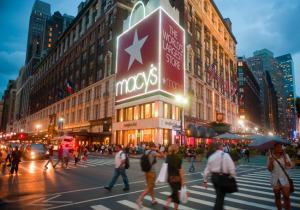 The mall is no longer the cultural center of consumerism.  The crown jewels of mall shopping like Macy's, J Crew and Sears are suffering.  Some predict 15% of malls will fail or be converted into non-retail space within the next ten years. In 2015 major retailers saw sales move away from brick and mortar stores while online giant Amazon increased sales 97%.
There are many reasons contributing to this decline but most importantly, there is a new savvy shopper out there who wants or needs new experiences.
The mall as a hangout or destination is no longer necessary. Young people used to go to the mall to see and be seen. Today, social media, text messages and video chats replace some of that social activity. Movies can be downloaded. And goods are accessible online. So, the number of retail visits continues to fall. Time saving is paramount for many.
The middle class shopper has moved on. Only upscale shopping centers are surviving. The affluent are keeping luxury brands in business, but middle class shoppers have left semi-luxury brands in favor of cheaper alternatives. The middle class shopper is less financially able to shop malls. Upscale malls in "super zip codes" are doing well, but the middle class mall is suffering. Middle class shoppers are seeking out dollar stores and stand alone retailers like Walmart and T. J. Maxx.
Savvy shoppers are in control. Educated shoppers know where to get the best deal. Shopping decisions start online with price comparison. Some 87% of smartphone and tablet owners use a mobile device for shopping activities according to a Nielsen report. While 59% said online shopping was actually their favorite way to shop, many still prefer going to a store after checking prices online. Purchases are moving online, particularly with the prevalence of free shipping at many online retailers. Purchases are going to mega sellers like Amazon, department store online shops, boutiques, designer sites and buying clubs like Gilt and RueLaLa. With this type of price scrutiny, retailers have moved to heavy promotional selling.
Fashion is moving to more year-round clothing. Traditional seasonal shopping has been replaced by just-in-time shopping to more closely follow current weather patterns. Year-round shopping and the prevalence of discount fashion like H&M has changed patterns and total expenditures.
The retailer options have continued to grow. Premium outlet centers has replaced the mall for many bargain seekers and sales continue to grow. But discounting by major retailers and the continued growth of online shopping may make outlet centers less attractive for savvy shoppers in the future.