So you have a long layover at Minneapolis-St. Paul airport? You can do what most people do - take the train over to nearby Mall of America and join the packed masses jamming through the second largest mall in North America. Or you can get off a couple of stops sooner on that same train and find yourself all alone in nature, hiking among the beautiful marshes of the Minnesota Valley National Wildlife Refuge.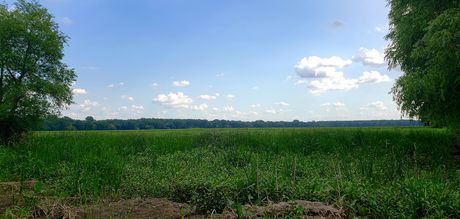 I'll take option 2 anytime. Get off at the American Boulevard train station and walk about 5 minutes over to the park visitor center, then head out on the trail to quickly lose yourself in peaceful nature.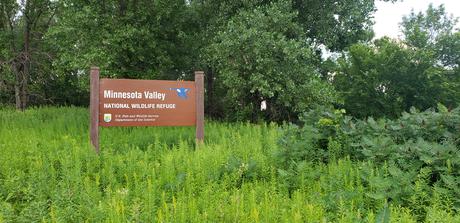 The nature refuge is inhabited by a variety of wildlife, including the Minnesota wood duck, river otters, prairie skinks, loads of butterflies and even bald eagles. In summer, the lush green valley is complemented by dozens of types of wildflowers.
As you wander along the path, you'll pass the floodplain forest that is created by the adjacent Minnesota river, giving a distinct sense of being in a swamp without actually setting foot into the swamp. It's pretty cool!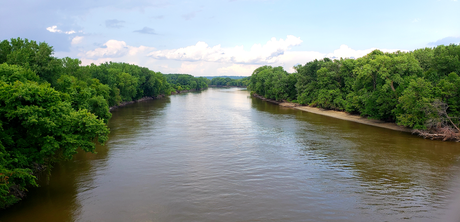 The trail is an easy, flat 5.5 km (3.4 miles) in one direction. A casual walk takes about an hour one way. If you get tired or are short on time, you can hike out the one-way length of the trail until you get to Highway 77. Take the footpath over the river and walk to the parking lot immediately under the bridge. From here, use your favorite ride-sharing app to catch a $12 ride back to the airport. My Lyft driver told me he had been driving this area for years and no one had ever done this before. So if you're up for a simple adventure that no one else does, here you go.
By the way, this being Minnesota in summer, it helps to have mosquito repellent. Furthermore, if you do this in the late afternoon, don't be surprised if a thunderstorm rolls in on you.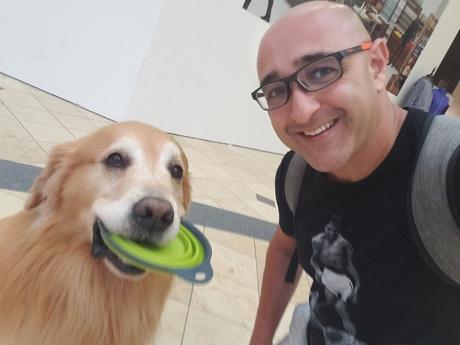 Final protip: when you get back to the airport, look for this sweet dog to greet you. He loves hugs and gives plenty of kisses.