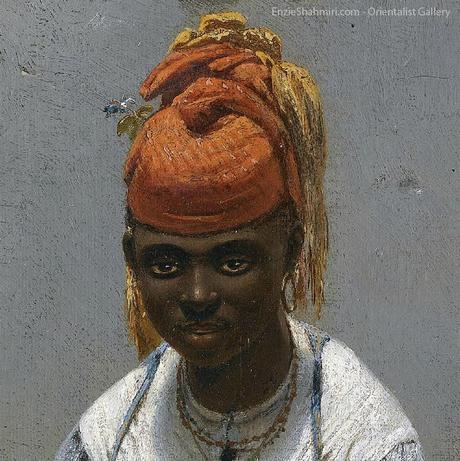 Artist: Georg Wilhelm Timm
Title: Making Tea in Algiers
Medium: Oil on Canvas
Size: 16 x 13 in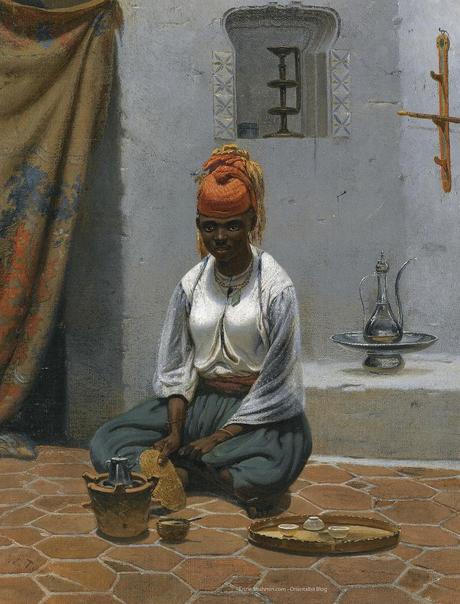 An Algerian girl sits crossed legged on the floor most likely waiting for her tea to steep. Her gaze is directed towards her guest  making the scene inviting for the viewer. The painter studied under Horace Vernet in France (1843) and was most likely introduced the Orientalist movement at that time. He traveled to Algiers in 1845, before being forced to return to his native homeland Russia.
Moroccan-style mint tea is now commonly served all through the West Arab World (North Africa). It is served not only at mealtimes but all through the day, and it is especially a drink of hospitality, commonly served whenever there are guests. Unlike Moroccan food, cooked by women, this tea is traditionally a man's affair: prepared by the head of the family. It is served to guests, and it is impolite to refuse it.
Source: Wikipedia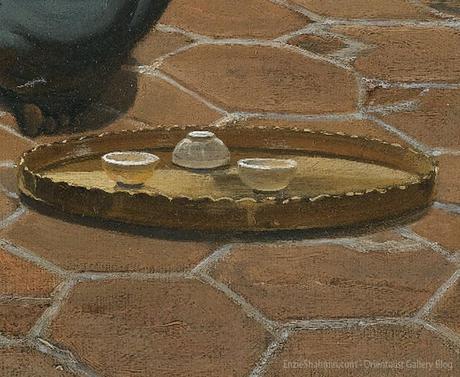 In Arab countries large trays were used to carry the dainty tea cups or tea glasses. Often a servant would walk around the room offering the tea to anyone who would like to quench their thirst. Tea was poured in small quantities meant to be drank hot and to this day it is not uncommon to have more tea served as soon as the first one is finished.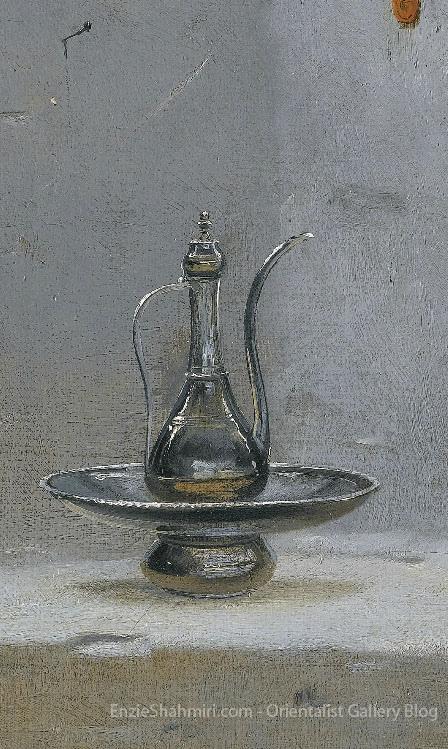 ~
Painting Commissions are Happily Accepted ~
 Layaway Plans are Available!
★Thank you for Visiting!★ 
Join Me on Facebook
~ Return to Portfolio ~ Return to Blog
Share on Tumblr