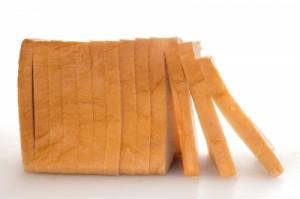 God has been nudging me about memorizing Scripture. I have embarrassingly little of His Word committed to memory, so I started with the verses I have tape-flagged in my Bible, ones I wanted to keep close anyway. I practice each verse for a few minutes a day, adding a new one when I have the last secured. Yesterday I started working on Isaiah 30:18-22.
Therefore the Lord longs to be gracious to you, and therefore He waits on high to have compassion on you. For the Lord is a God of justice; how blessed are all those who long for Him. O people in Zion, inhabitant in Jerusalem, you will weep no longer. He will surely be gracious to you at the sound of your cry; when He hears it, He will answer you. Although the Lord has given you bread of privation and water of oppression, He, your Teacher will no longer hide Himself, but your eyes will behold your Teacher. Your ears will hear a word behind you, "This is the way, walk in it," whenever you turn to the right or to the left. And you will defile your graven images overlaid with silver, and your molten images plated with gold. You will scatter them as an impure thing and say to them, "Be gone!"
Incidentally, I kept meaning to look up "privation" but didn't. I assumed it meant the same thing as deprivation.
That is what's happening on the one hand.
On the other, I have a "maybe" on the horizon, a change, an interruption. I've been blessed in terms of food allergies and sensitivities – or so I thought, until this "maybe" cropped up and started demanding to be taken seriously. If it turns out to be a reality, I'll have to give up a lot of my favorite foods. Bread, pasta – and I'm not even sure what else.
"Focus on what you can have," my mother counseled me.
"Just go see the doctor," my husband urged.
Good advice, but I had a better way – worrying and pouting. They've never worked before, but this time would be different. I could feel it.
In fact, worrying and pouting was exactly what I was doing as I assembled dinner, a perfectly delicious meal that didn't happen to be what I wanted, when that bit of a phrase from a yet unmastered verse came to mind.
Bread of privation.
I wasn't far off on the definition. Privation, it turns out, means "the lack of the usual comforts or necessities of life." In other verses, the same Hebrew word is translated as limited and narrow, which quite aptly describes the approved foods list this "maybe" presents. My life is not so hard, but even as I berated myself for whining, I indulged my desire to feel bad over it.
Yet my God did as He promised, whispering a word behind me about the way ahead. Even if that way is without the usual comforts, it won't lack for the necessities of life. Worry and poutiness, be gone. I'm making room for thankfulness that He is compassionate and for His prompting to feast more richly on His Word of truth, the bread of life.
Image courtesy of coward_lion / FreeDigitalPhotos.net