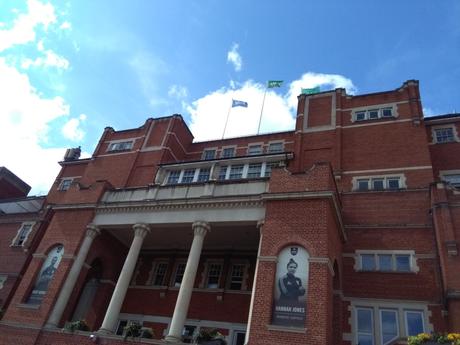 The above photo is a bit of a give-away, so let's jump straight in.
Earlier this summer, I attended one of the new format cricket tournaments – the Hundred – and found the whole experience suitably entertaining and diverting at different levels.
With a women's match fully integrated as part of the experience – the women play their game first, and then the men's follows after a short break – it shows an admirable intent to deliver some kind of gender equal billing. The reality obviously does not quite live up to these good intentions – the women's match is first and therefore in the afternoon, not really tapping into people's desire for a 'fun night out'. And this was reflected in the audience: a little sparse for the first half and then closer to jam packed and with high energy later when the men's game was on.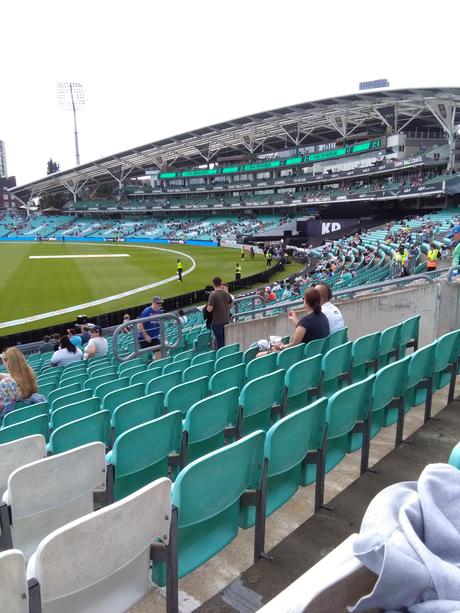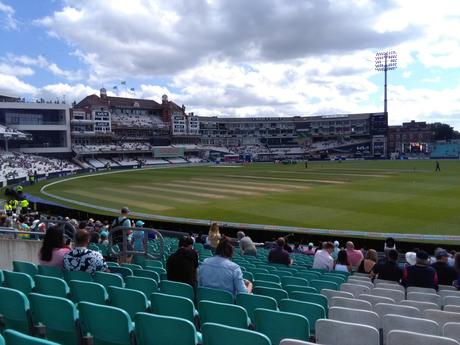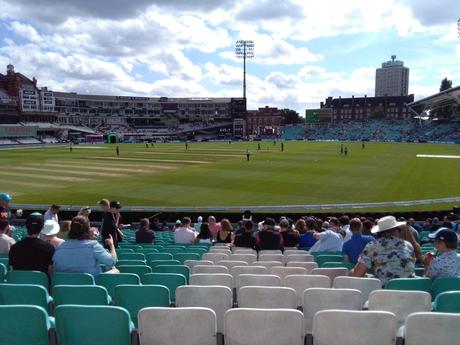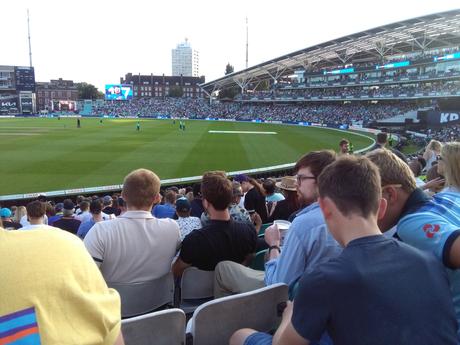 It was still very much a sporty experience and so the food element was more geared towards practical requirements rather than gastronomic sensitivities: options were right for people wanting something simple and tasty that goes down well when you've had a few drinks, ie a bit stodgy, salty and fatty, easy to eat, easy to serve and at an acceptable good value price point. Resulting choice was either to go for hot dogs, fish and chips and pizza. To be fair, the latter was pretty impressive as the pizzas were cooked fresh in a fast-paced production line.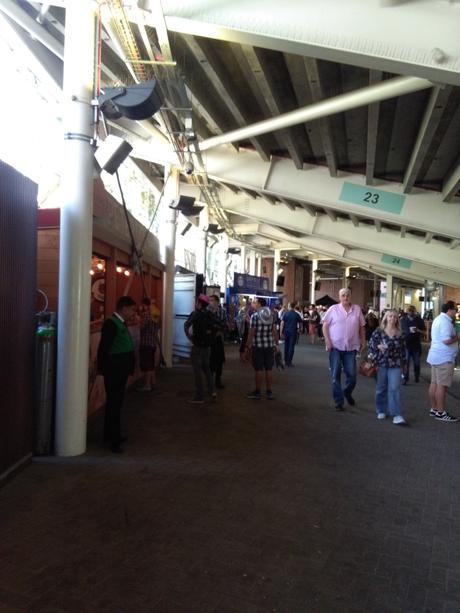 I mustn't forget to mention the sponsors. For the two teams I watched, there were two snacks brands, perhaps inevitable given the strong association with having a drink and some nibbles to while away the fairly long hours (six) given over to watching one of these events. There was the home team, the Oval Invincibles, who were sponsored by KP, suitably grounded and down to earth and 'of the people'.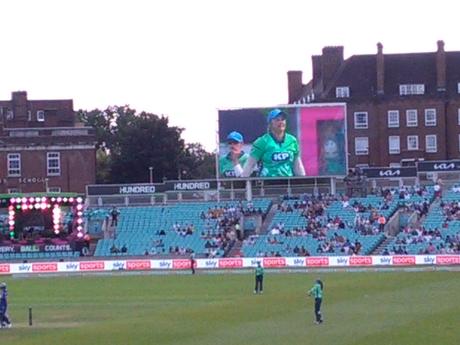 The opposition were London Spirits from Lords, so had to be a bit posh. Can you guess? Their sponsors were Tyrells crisps!
And what about the extravaganza element – the above description might sound rather dull after all – well, there was live music, a DJ, and of course lots of fire!