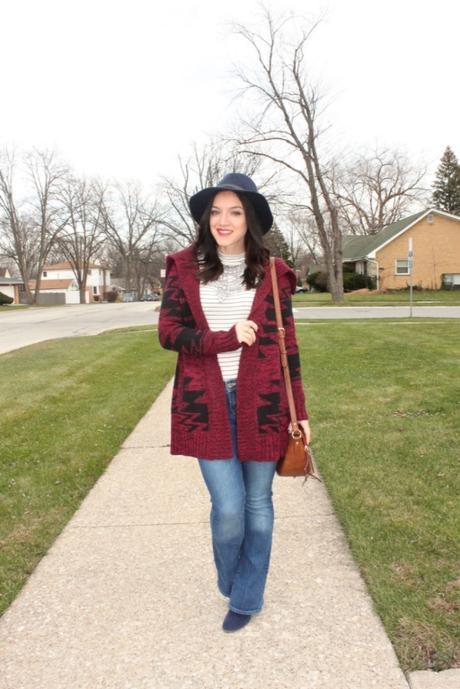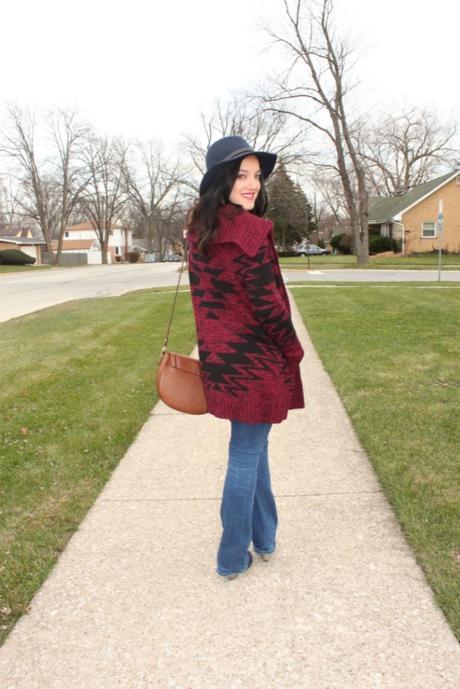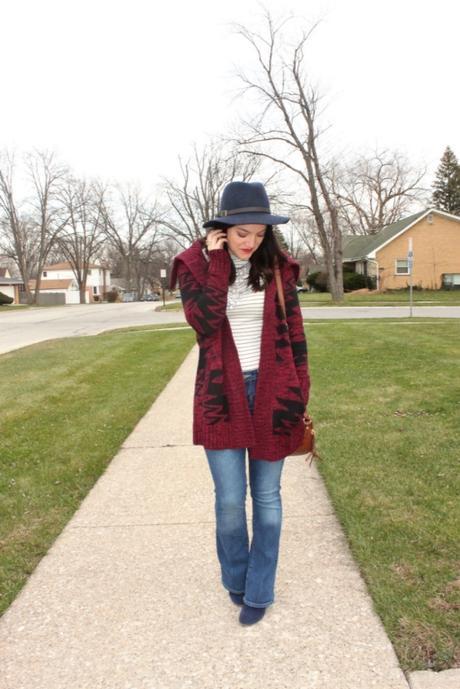 This December has been so odd weather wise. It's about 40 degrees warmer then last year at this time, and it has only snowed once (not complaining, it's fantastic).  On this day I only needed to wear a sweater coat over my turtleneck and I was warm enough for a day of errands and shopping. 
To make my everyday wear really pop, I added the biggest statement necklace I own, a bright lip, and my favorite Christmas gift yet, a gorgeous citrine ring. Nothing says not so everyday wear like bold accessories. And can we give a big "well played Ryan" to my husband for the most beautiful ring I've ever seen! I must have been on the nice list this year. ;)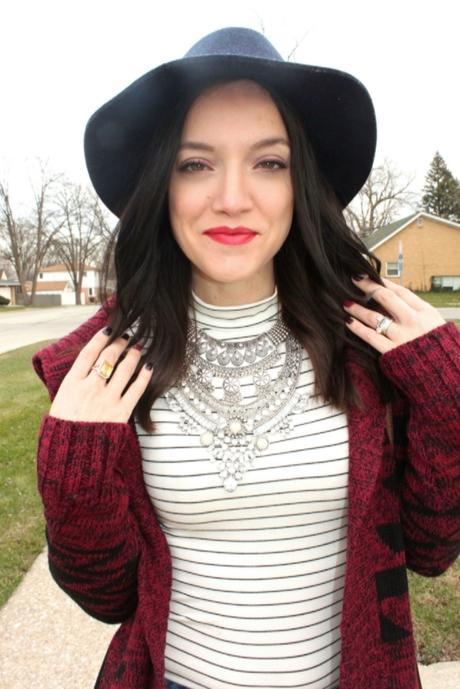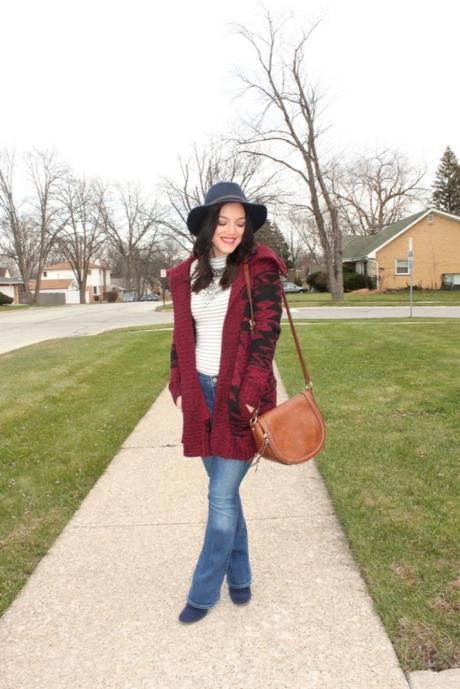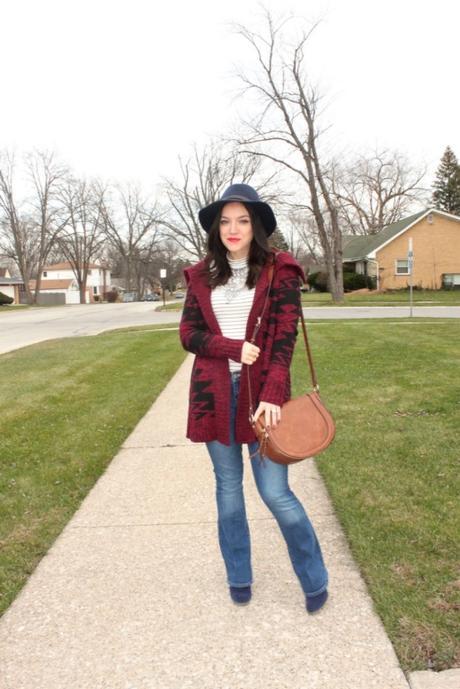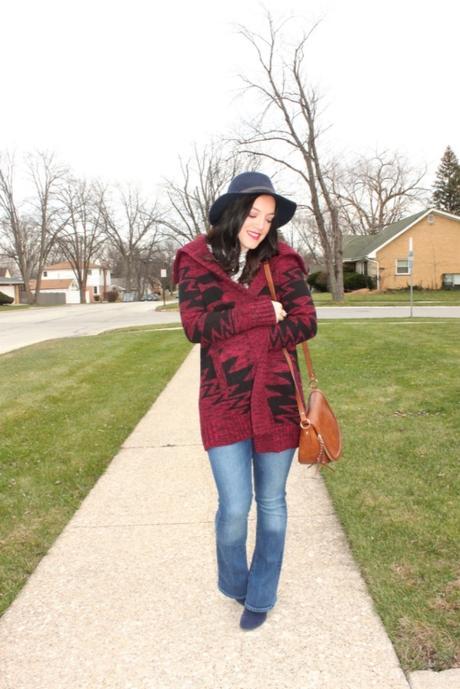 Sweater // Top: Lulus (similar) (similar) // Jeans // Shoes // Bag // Necklace // Ring // Hat: Gap (similar) // Lip Color
How do you make your everyday wear stand out? What do you think of wearing statement jewelry for outings other then nights out?