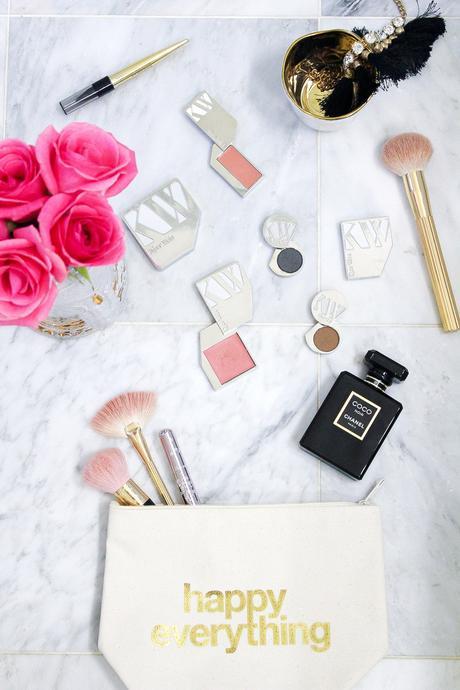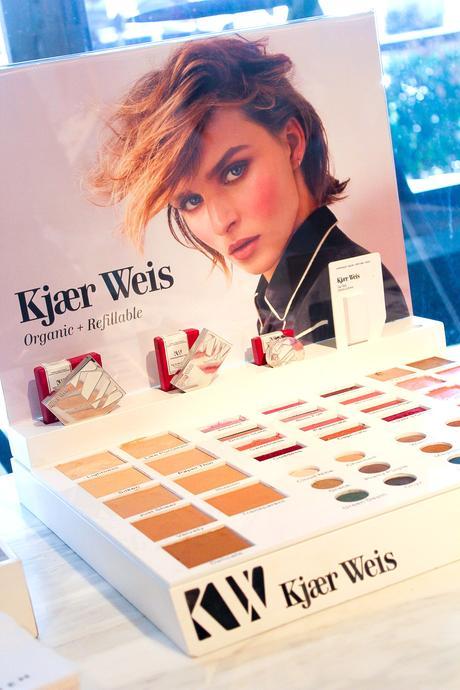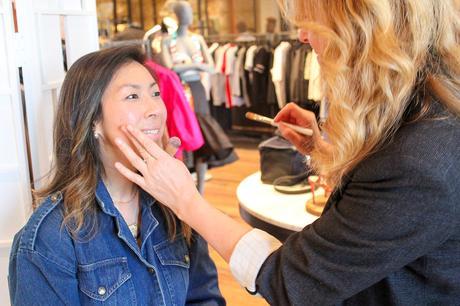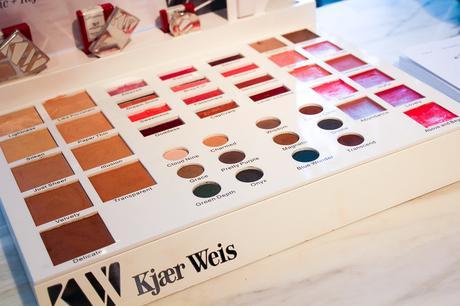 Thanks to Diamond for snapping some pics while I was getting made up!
Happy Friday Friends and Happy early Easter! We have multiple Easter egg hunts going on this week/weekend and Little M is LOVING it! Poor little guy had to get a TB test for the adoption paperwork. Honestly, I was a little annoyed with that requirement since Mr. S and I have to do them annually for work. They've always been negative, so by deduction, his should be too. At the doctor's office, I told him that he would be getting a "little shot". He opened the exam room door, informed me, "I don't want a shot", and proceeded to leave! I had to cajole him back to the room and ensure him that it wasn't too bad. Anyhow, he was a brave boy and got it done.
A little background story …
When Little M was born, I was at the "peak" of my happiness with my makeup. I had figured out what foundation, eyeshadow, lipstick, etc. I liked and was sticking with it. I had changed up my foundation routine (from mineral Bare Minerals or Jane Iredale) and was using Le Metier Peau Vierge Anti-Aging Complex. To me, it was perfect because it was like a tinted moisturizer with added benefits (including a "gentle retinol" and SPF). The anti-aging complex even had a slight shimmer to reflect light and make you look even more gorgeous! SOLD. Then, I started noticing the "shimmer" on Little M's face. UNSOLD. I did NOT want retinol on my baby. Our skin is the largest organ, and we absorb whatever we put on it. That's when I started delving into more green, natural, and organic beauty products. I've found quite a few mainstays. I do still use beauty counter products for color (like Chanel eyeshadows and TOM FORD lipsticks) but have been replacing them with more natural beauty options when possible. And that's where I am today!
Earlier this month, Kirsten Kjaer Weis, founder of her namesake organic cosmetics line, visited Forty Five Ten in Dallas. Let me just tell how EXCITED I was to book that appointment for a makeover. I had purchased her foundation (in Just Sheer) and dazzling bronzer last August and LOVED them. I couldn't wait to meet her and see all of the color options in person. I love the Kjaer Weis website because it even defines each ingredient used to make a product. 
Kirsten gave me a make-under with a "daytime" smokey eye and nude lips. First, trace makeup was removed with Koh Gen Do cleansing water, and then my skin was primed May Lindstrom "The Youth Dew" and "The Blue Cocoon".
FOUNDATION: Just Sheer
EYES (light to dark): Cloud Nine, Grace, Magnetic
CHEEKS: Blossoming, Dazzling
LIPS: Dreamstate (with a touch of Blossoming blush)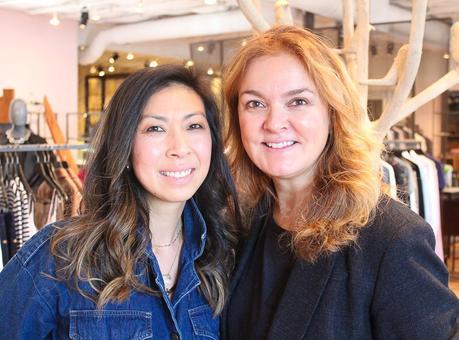 // The picture of Kirsten and me was done in the middle of our makeover, so I am without mascara and lip color, but my skin looks amazing! //
A couple of makeup tricks that she shared:
Foundation can be applied sparingly under the eyes, around the side of the nose, etc. using a flat foundation brush for a sheer and natural look.
Kjaer Weis foundation can be used as a concealer and eye-primer.  I never thought of that, but it totally can because of it's great buildable coverage. That's one less product to use!
You can use the foundation as a canvas on your lip and mix with the lip tint to make a lipstick consistency. Read on about an actual lipstick.
To build a smokey eye, use a light, medium, and dark eye color. Otherwise, it can come off as harsh.
Balance smokey eyes with a nude or pale lip. That's something I already practice!
Apply powder on the T-zone only, so that the face looks natural.
---
In addition to giving me a makeover, she was gracious enough to answer a few interview questions.
S: Do you have a favorite product?

K: That is really hard, but I use the foundation and the bronzer daily.

S: How did you get started? I read that you were a practicing make-up artist and found that a lot of your clients had a reaction to at least one product.

K: Yes, as a make-up artist, you have different favorites that you reach for… but they [clients] would say that they had a reaction to this or that. And I thought, "What is the long-term effect?"

S: What's the most important beauty advice that you can give to someone?

K: I really believe in a holistic approach and that diet [lots of green juices will show up on your face], sleep, and water are important. As far as the outside, less is more overall. It's nice for a little skin to be seen. Cream bases allow for that because you can get very sheer. It's an inside job first, and then once that's taken care of… [the outside] a little blush gives a refreshed look versus a "make-up" look.

S: What inspires you? I know you like the country and outdoors.

K: Inspiration is in so many places… I typically spend an afternoon in the garment district because there are so many old ribbons, surprising colors, patterns, and fabrics… and then send it to Italy to manufacture.  I found this incredible ribbon when I was looking for something gold, but not too gold, and contacted my manufacturer to see if they could replicate it. [That's the background story on how dazzling bronzer came to be!]

S: Do you have a new product that you are excited to share with us?

K: The big news is a lipstick that is finally launching in June. We also have a powder coming out soon. (I was lucky that she "sampled" it on my T-zone.)

S: Will you share a little secret about yourself?

K: One of the things that my friends always laugh about it that I'm crazy about soccer. I grew up with four brothers in Denmark, so go figure!
---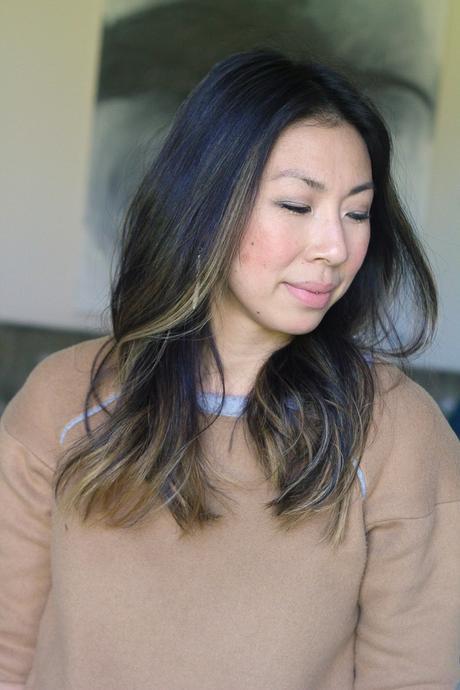 The real test is always re-creating the look at home! I did my own "smokey-eye" with some contours and this is how it looks!
FOUNDATION: Kjaer Weis Just Sheer
CONTOUR/HIGHLIGHT: 100% Pure Bronzer and Luminizer
EYES: 100% Pure Star Bright, Kjaer Weis Magnetic and Onyx
CHEEKS: Kjaer Weis Blossoming
LIPS: Kjaer Weis Dreamstate (+ touch of Blossoming)
SHOP THE FACE!
---

Turn on your JavaScript to view content
Have you tried Kjaer Weis? Or any green or organic beauty products? Share if you've tried because I love learning about new brands!