What I need


Mint green nail polish
Mint blue nail polish
So this polish isn't your typical mint green as it is slightly darker but for the price I paid it will work.  This polish cost me £1, as a lot of their make up range does, and with two coats gave me a well pigmented color.  I was pleased how it applied and that it was pretty good in resisting to chipping.  The color can also pass for being a pastel shade of green which is good for being on trend and fresh for spring.  This has quickly become my go to color.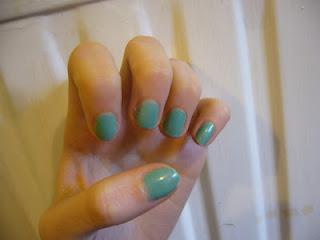 Now I just need to find the minty blue.