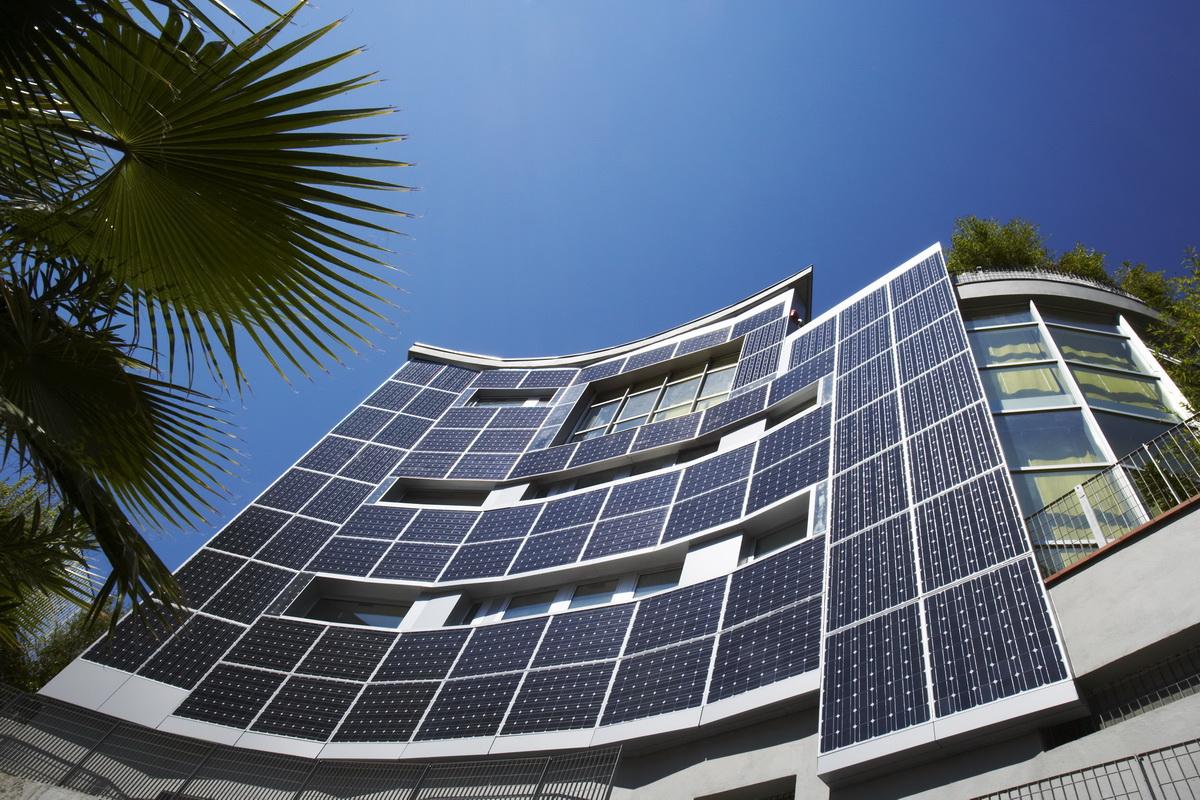 Today's architecture, and the way designers portray their work is slowly transforming into fine art. Constructing tall or massive structures require a lot of skill and technique. Building the world's tallest habitable structure - 'Burj Khalifa' in Dubai, United Arab Emirates - took a lot of engineering. For example: more than 40 mega wind speed tests were conducted that differed in magnitude from studying the general climate in Dubai, to using large analytic models, and equipment.
Having such a stunning work of art is cool but making it green and completely energy self sustainable is actually breathtaking. Having this incredible and impressive structure harbor solar and be energy self sustainable is a big step towards proving the variable and essential uses of solar PV systems.
Most architects find photovoltaics very compatible when integrated in the architectural concept of modern structures. This provides immense possibilities and opportunities for producing awesome designs that don't look like PV at all. This possibility depends on the time solar PV is added to the project concept. Some very talented architects can engineer the design; to help double the functions or the use of the surplus heat produced in the transformation process from solar energy to electricity.
The most important point to keep in mind is gauging the level of interest from the project owners or sponsors. The project can be a success or complete failure depending on the lack of information and changing degrees of interest -- but few projects that followed this pathway have encountered issues. A good example of such a project is Toyo Ito's new stadium in Taiwan. This massive 19 hectare, and 50,000 capacity structure's construction cost, and physical labor was unbelievable. But what is really spectacular is the mega 14,155 square meter solar roof on the stadium that provides power for the over 3,300 lights, and screens.
International recognition of Solar PV has grown substantially in the last decade. Also, with other conventional fuel or energy sources becoming more and more expensive, we can say it has never been a good time to install solar.
Source: http://inhabitat.com/ Image source: yoursunourenergy
---

ENJOYED THIS POST? GET MORE --
Subscribe & activate to get regular updates delivered to your email inbox, for free -- No spam!